Discover Anusch, the Murano glass jewelry designer for our Ciao Signorina collection.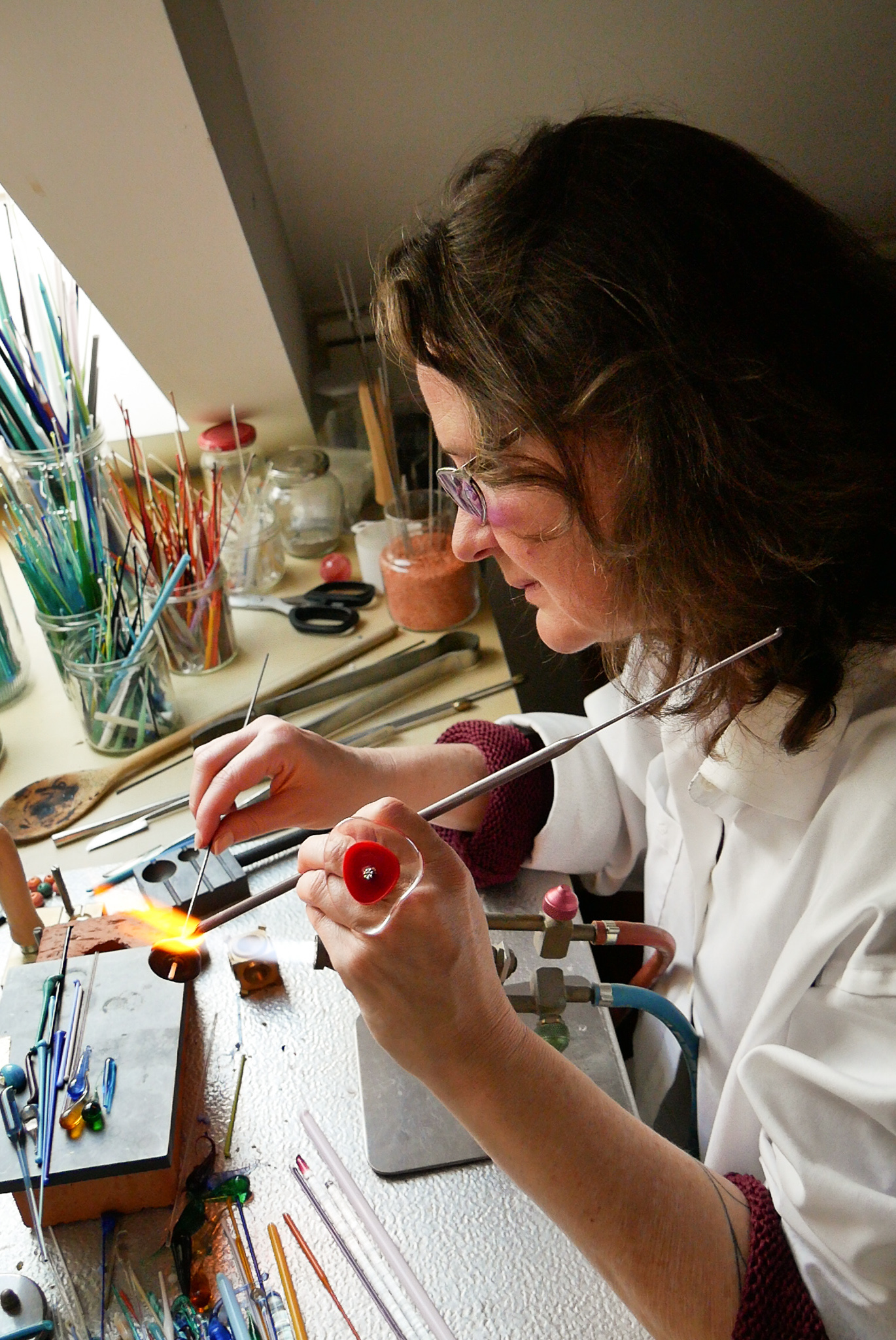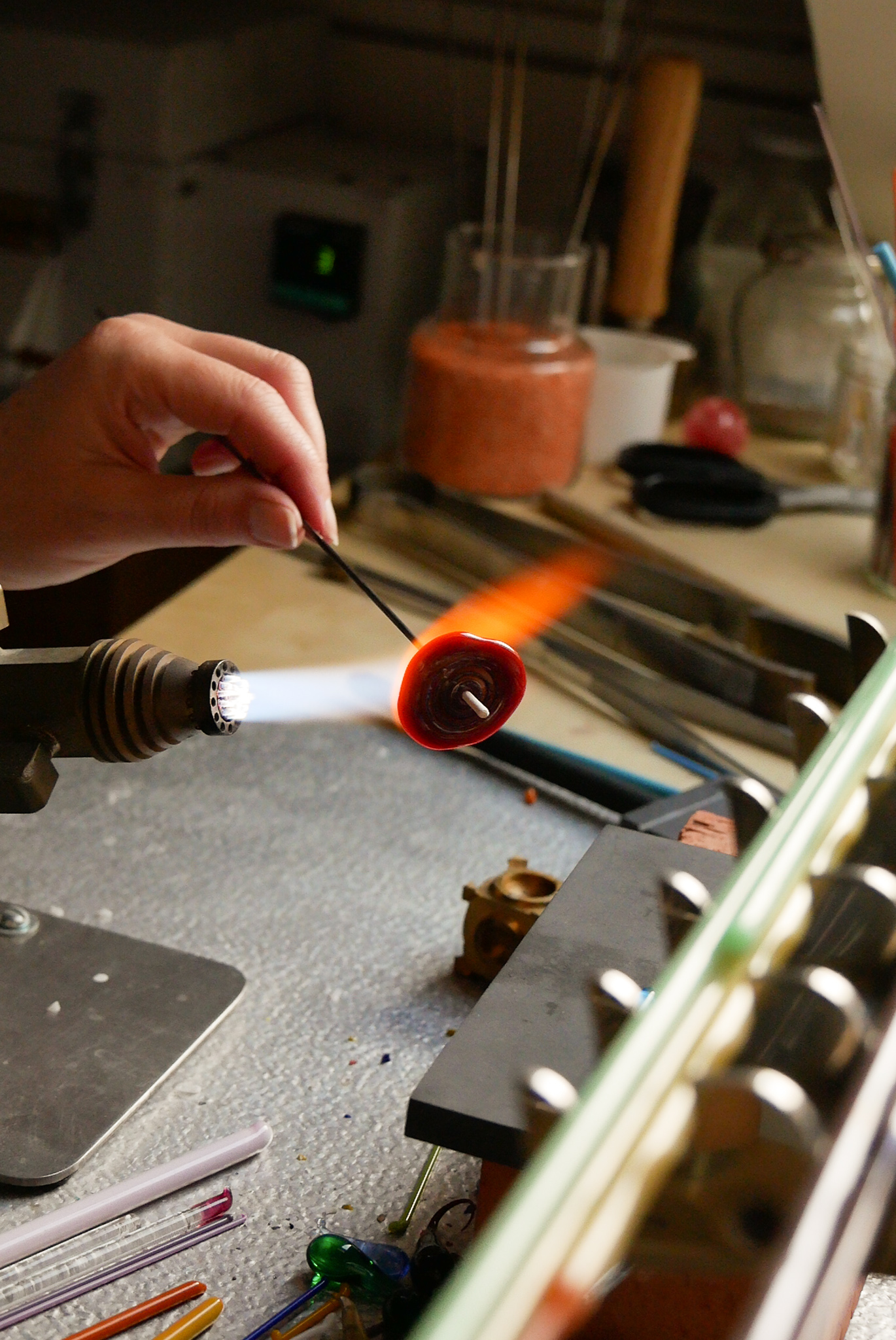 AROZ. Could you introduce yourself in a few words?

Anusch. My name is Anusch, I am a Belgian woman with multiple origins since I grew up in Africa: mainly in Ivory Coast, but I learned French in Gabon, my mother tongue is Dutch.
I share my life between Overijse, near Brussels, and Murano (Venice) in Italy.
I am a commercial engineer by training. After a first career in B2B communication, a burn-out forced me to ask myself the right questions and to finally come to the conclusion that making creations had to be my full-time job.



AROZ. What do you do in life? Why glass art?
A. I am a glass designer. Molten glass is a fascinating material to work with, but beyond the technique, it is a unique material that allows an infinite number of languages and artistic expressions. It is the duality of glass that interests me most: transparent and opaque, cold and (extremely) hot, sharp and smooth, with straight lines and curved shapes, rounded...
I work with glass in its many hot and cold techniques and my creations are divided into 3 main areas: jewelry work in single pieces (or in very small collections) by spinning my own glass beads with a blowtorch, blown or flat glass for more design and interior decoration pieces, and finally a mix of techniques for sculptures and purely artistic installations.
AROZ. What inspires you?
A. In jewelry, it is the mixture of materials, the history of the pearls, the uniqueness that guides my work. I like asymmetry, color, transparency. My jewelry can be both very contemporary but also ethical and influenced by my African origins. As for my artistic work, it draws on my personal history. It is at the same time a very intimate work, but also universal since it concerns life, death, suffering, but also and especially Love.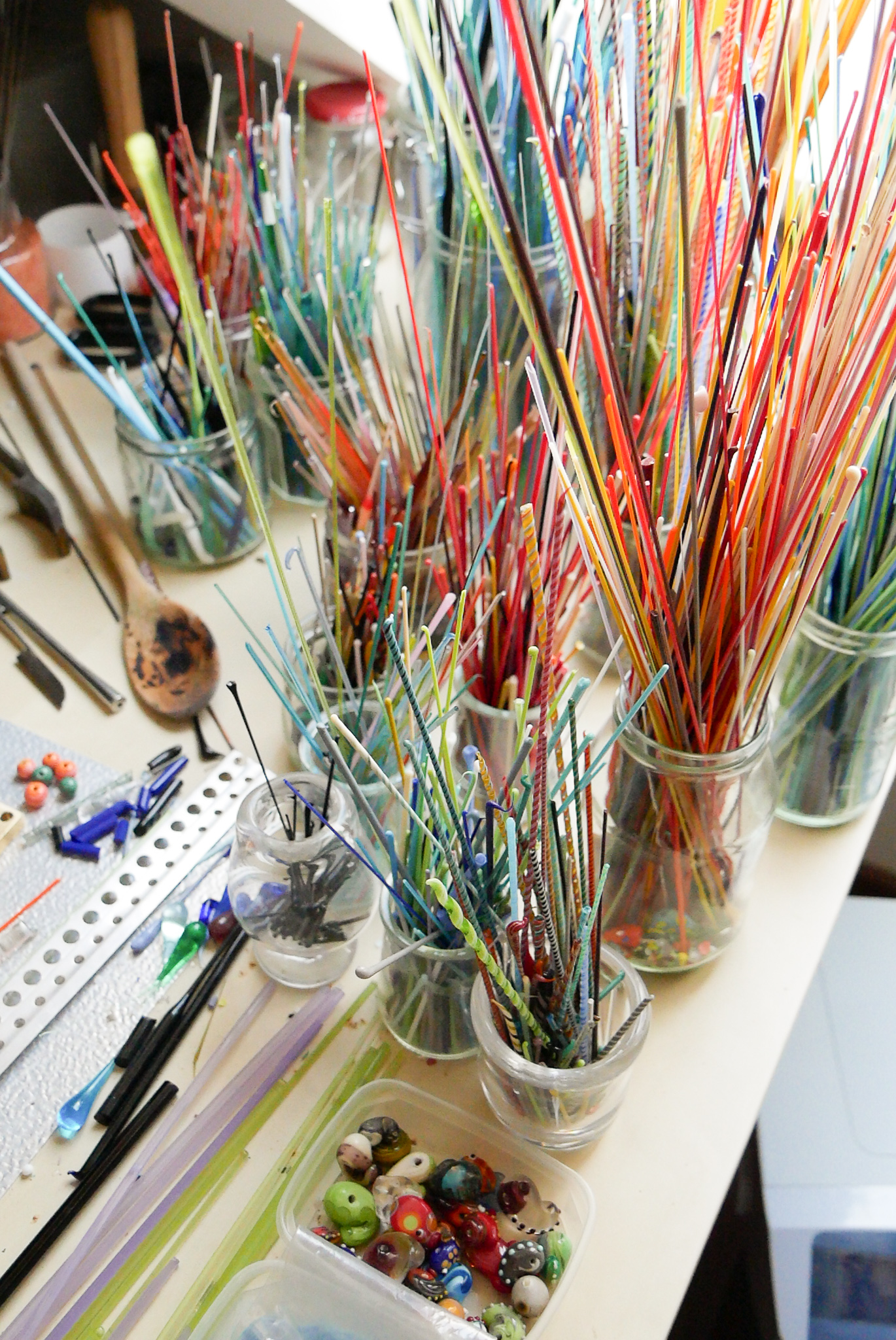 AROZ. What does jewelry represent, in general, for you?
A. Jewelry are intimate. A piece of jewelry is bought with a particular intention, a particular emotion, it's often offered, received for a special occasion... Each piece of jewelry that we have has a story, is loaded with symbols and affect.



AROZ. What is your mantra, the phrase or word that you would engrave on one of our engraving medallions?
A. Life is the dancer and you are the dance. A quote from Eckhart Tolle that brings me back to Life in all its energy and movement of joy.


Discover Anusch and the art of glass in a short video made by the RTBF by clicking here.