An importante date, the initials or names of your children, a precious memory or simply a symbol dear to your heart... it's up to you to write your story! The jewelry is directly engraved in our Brussels workshop.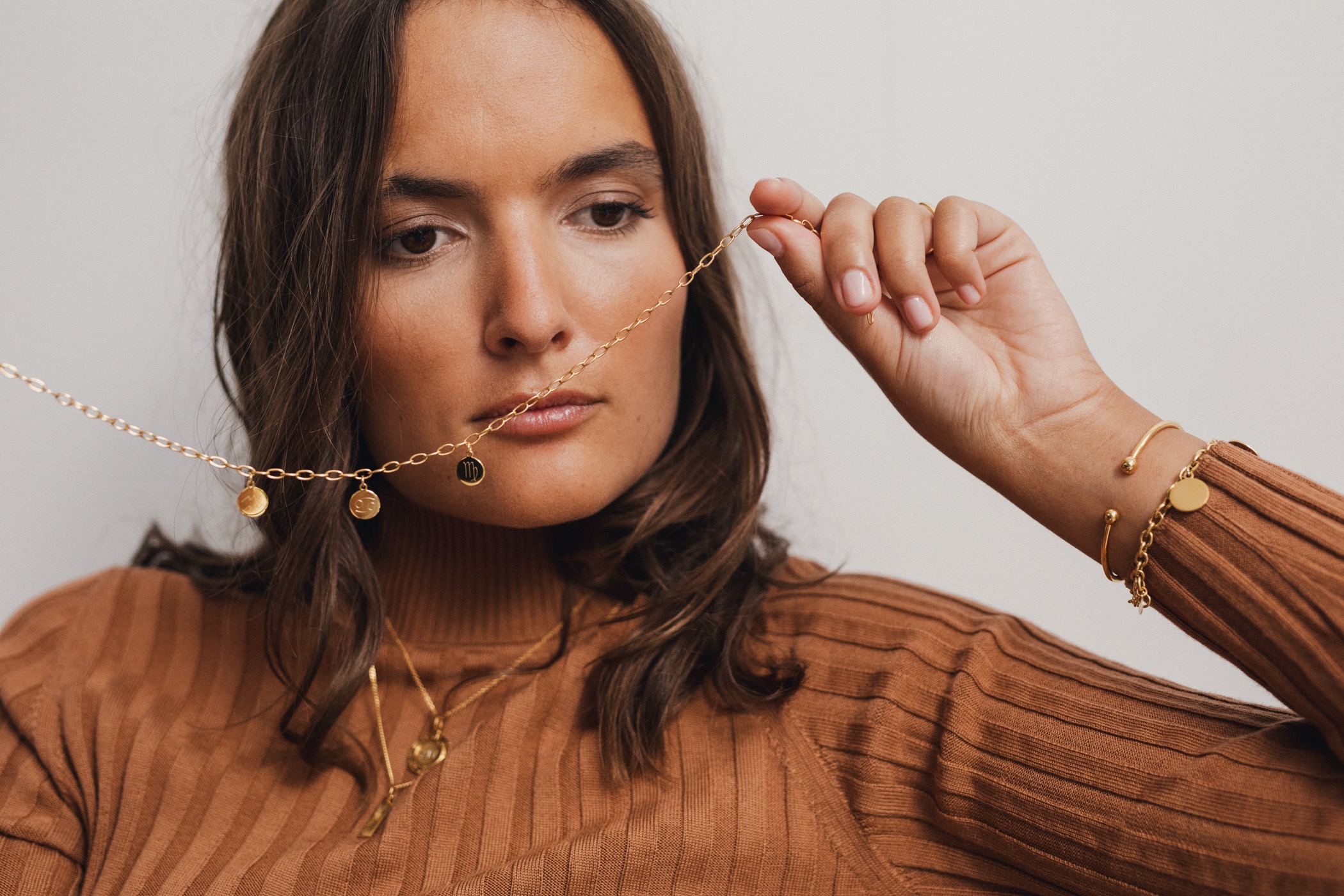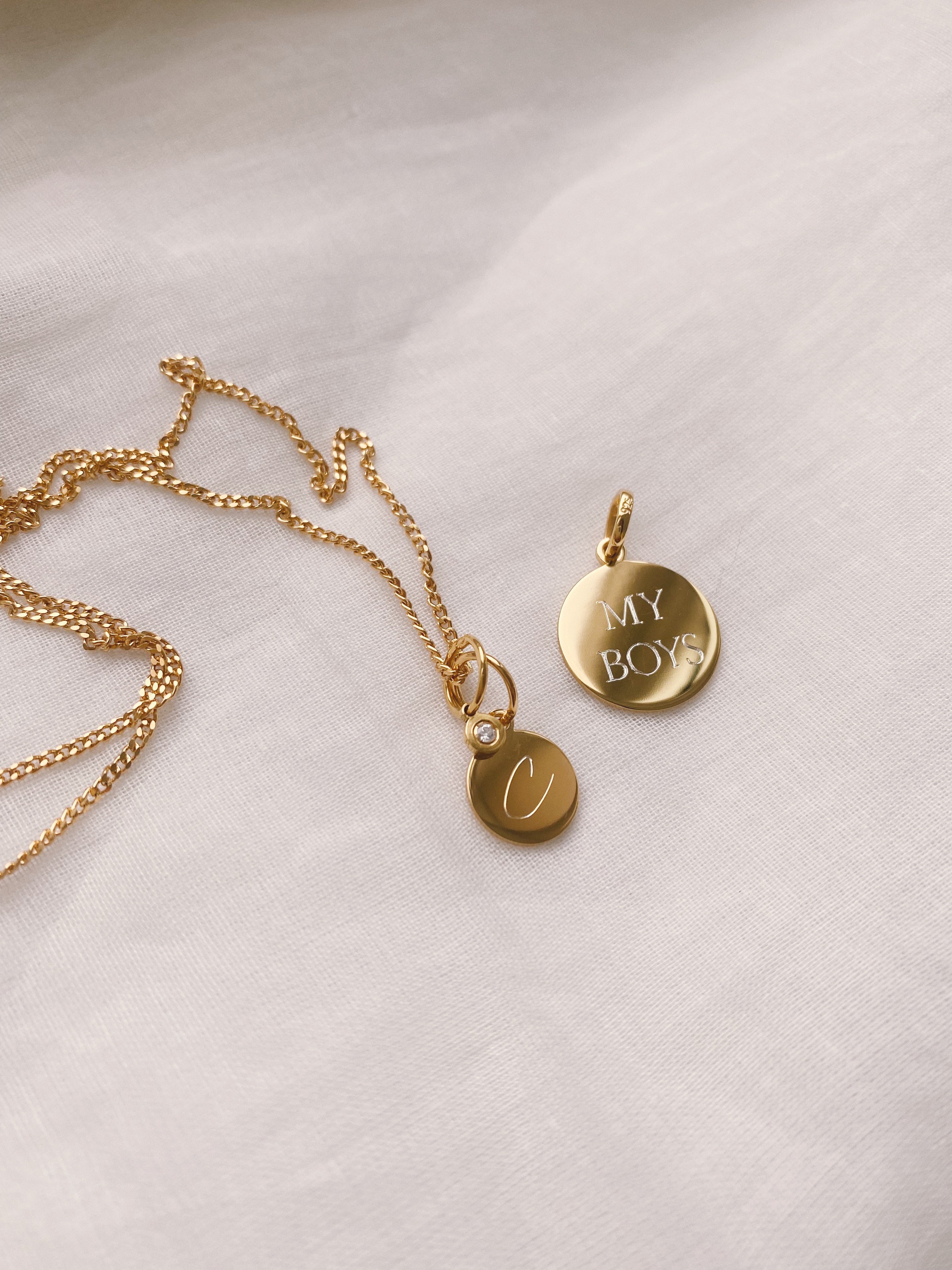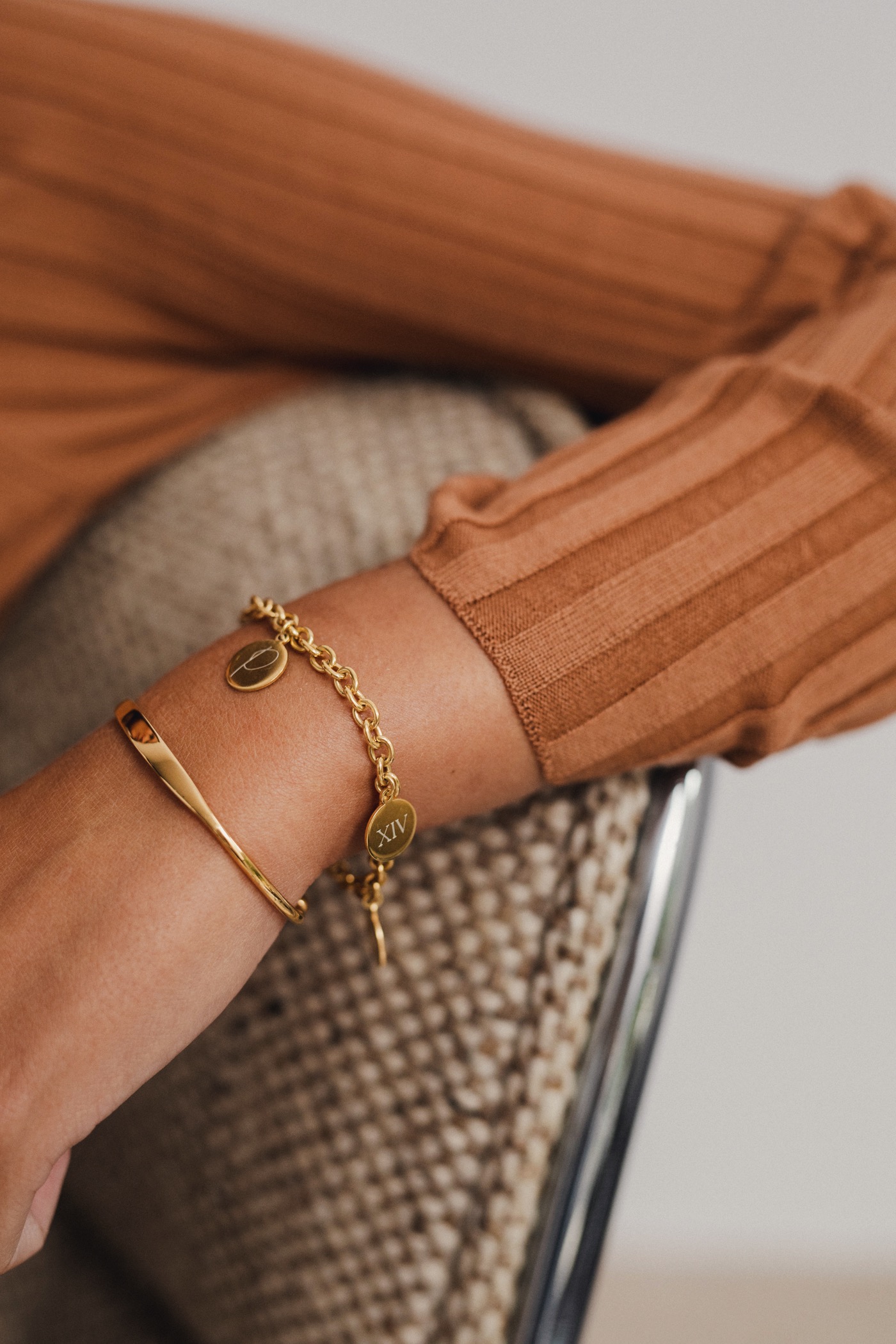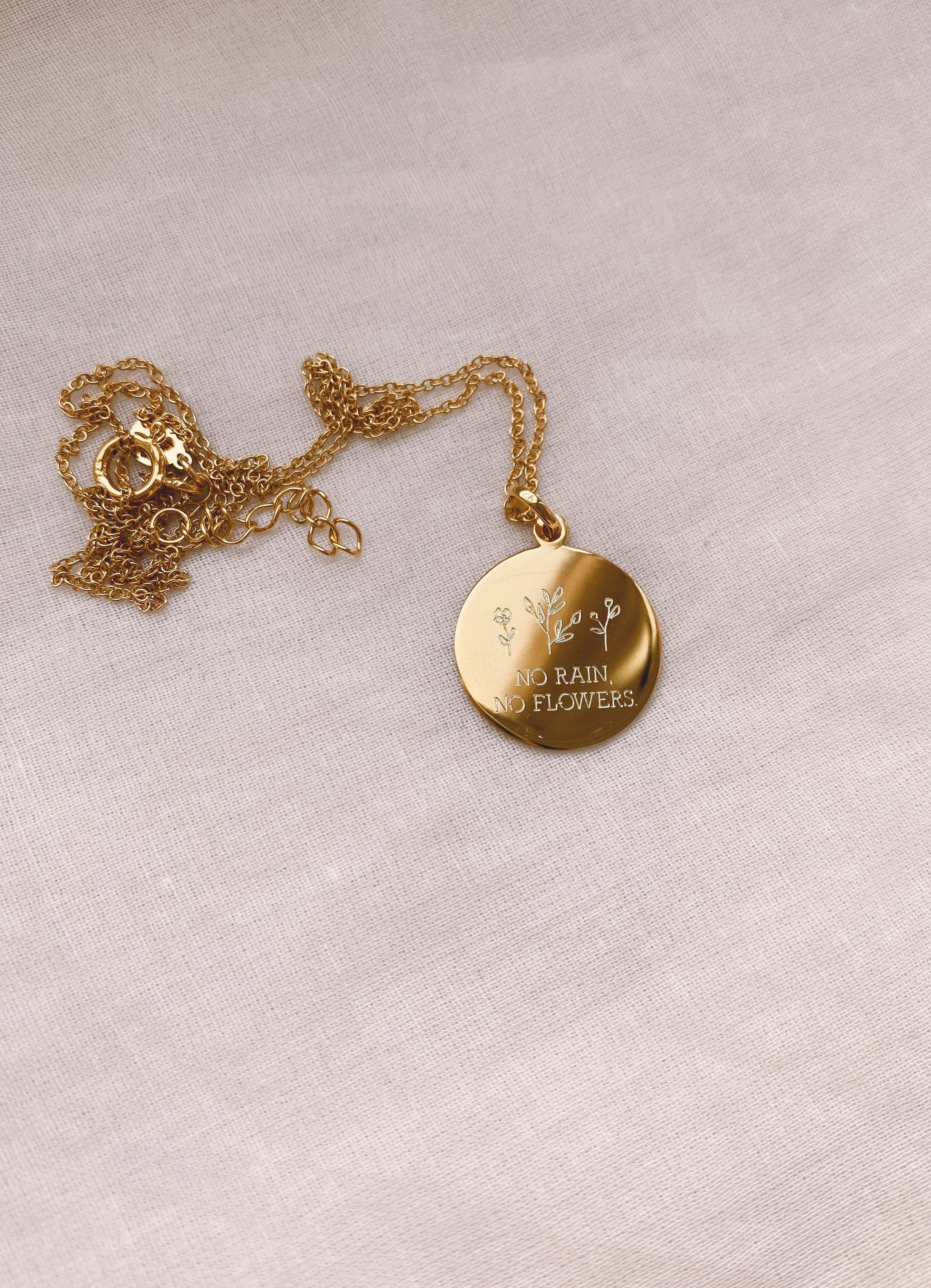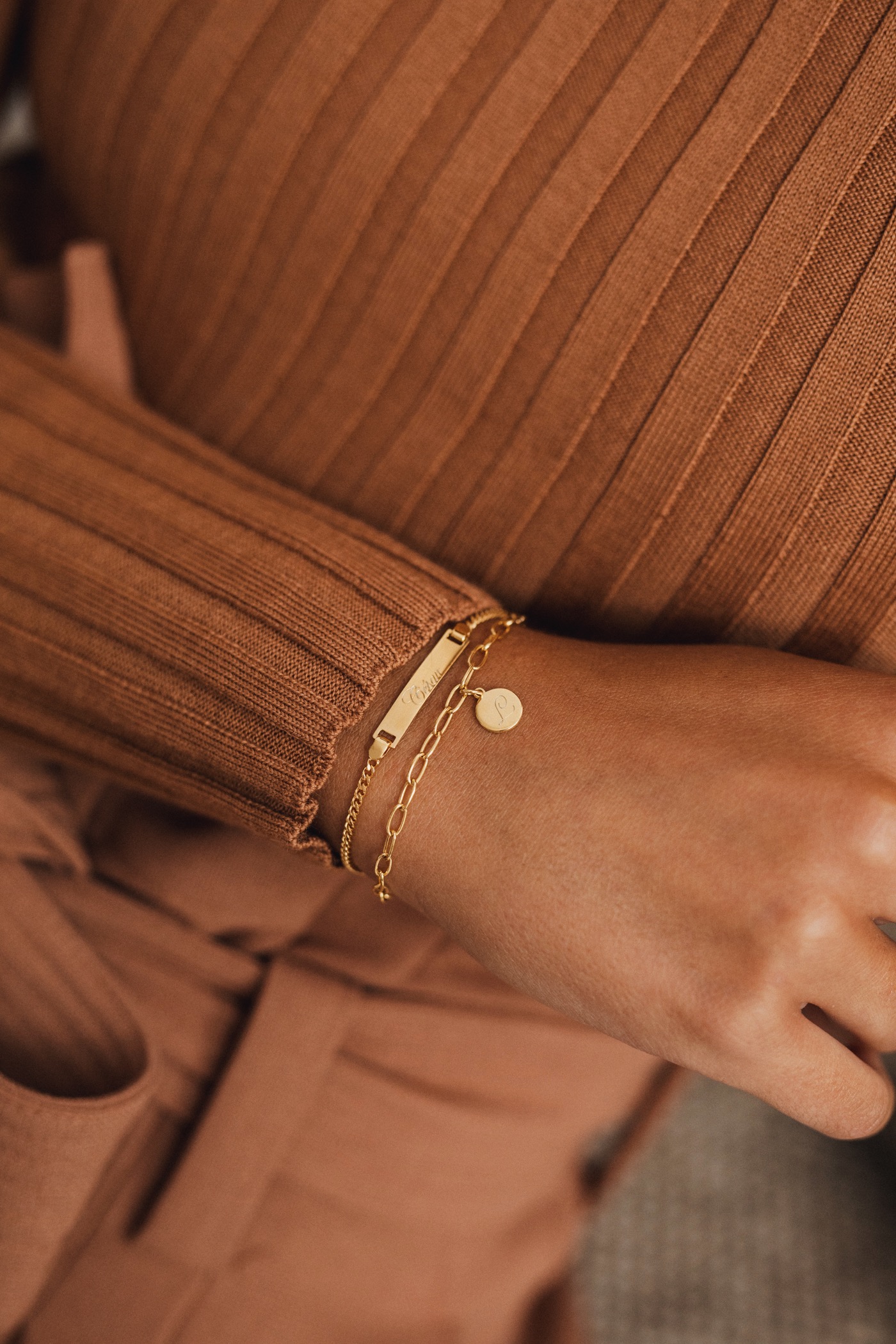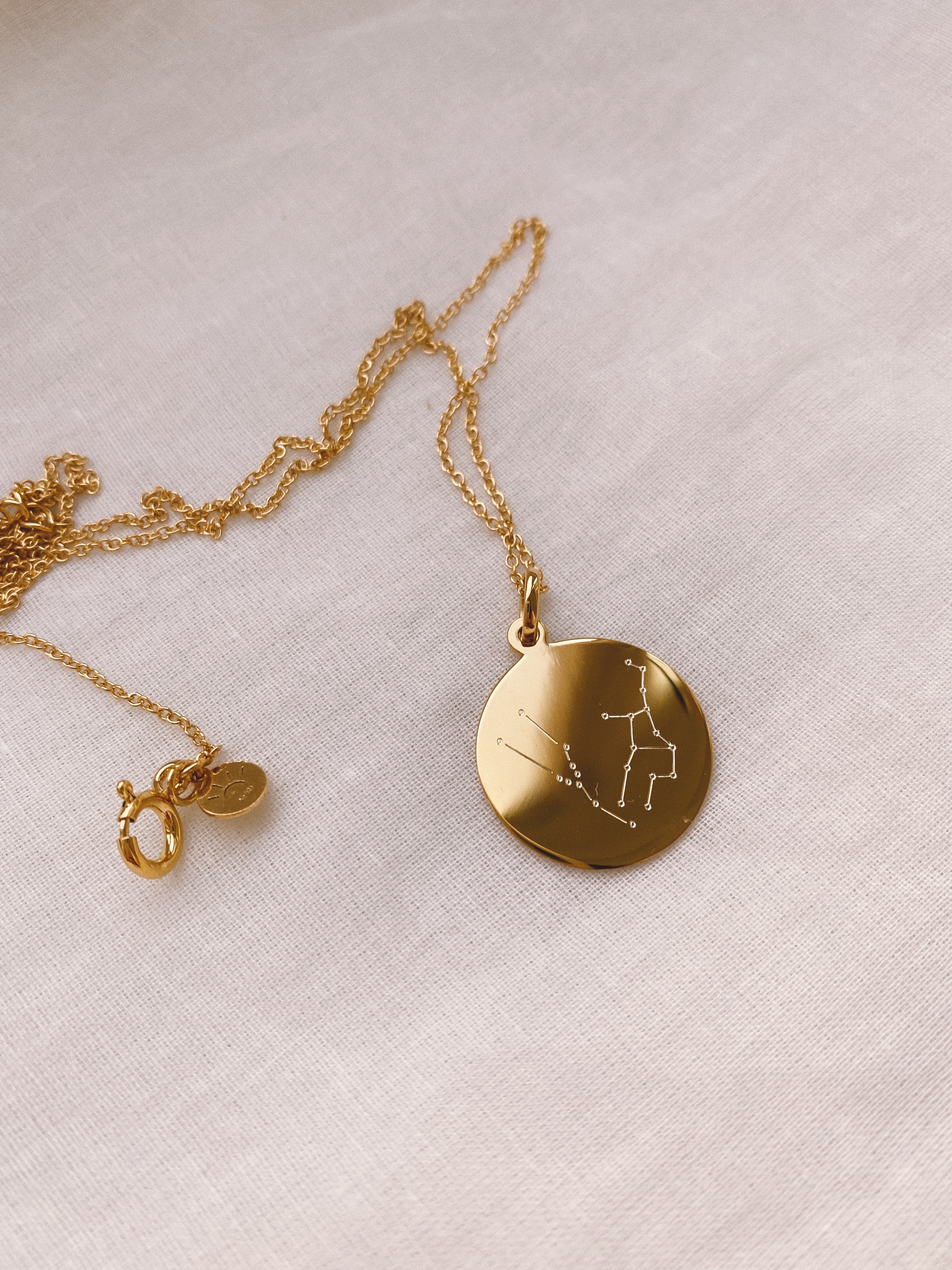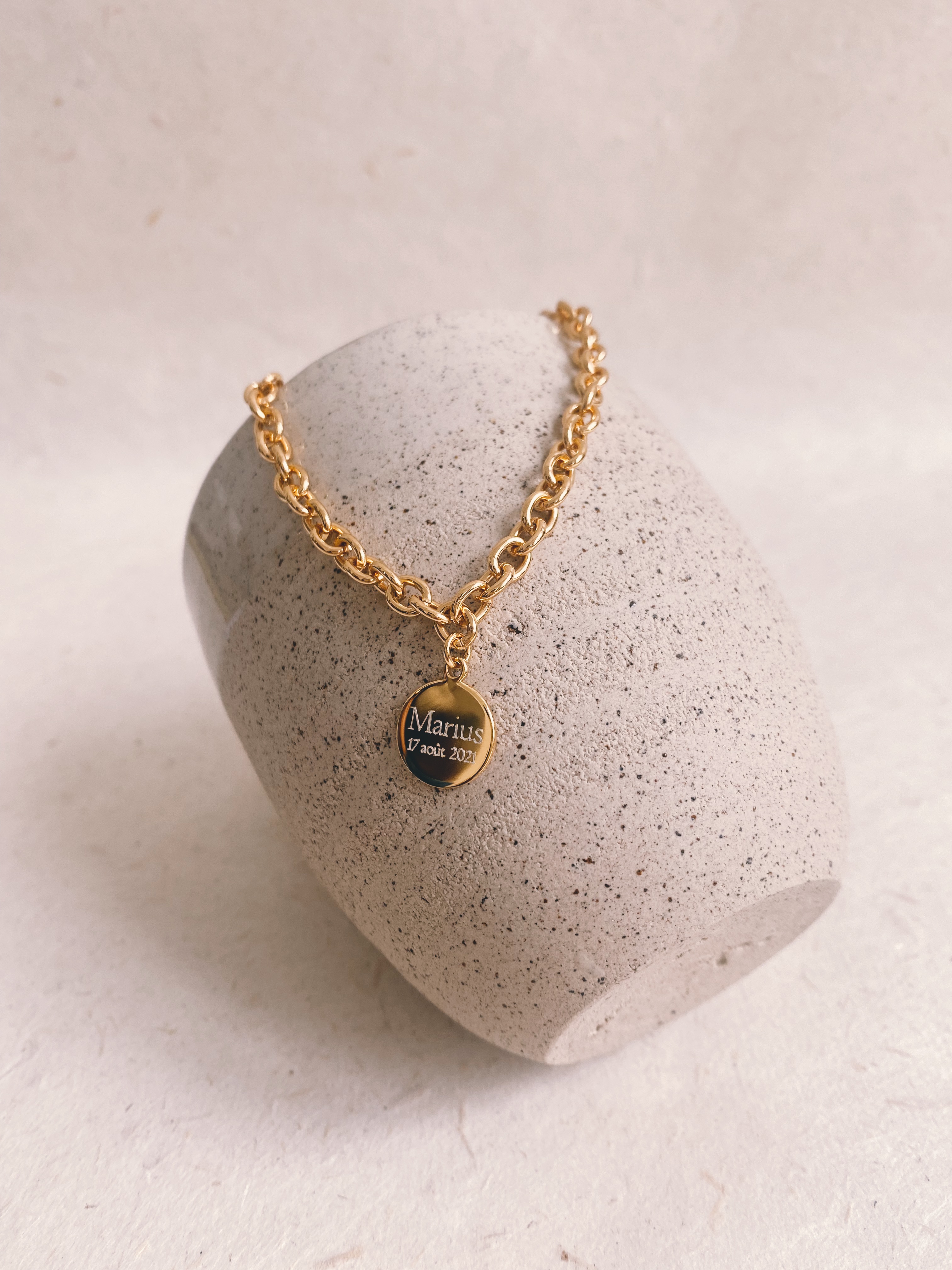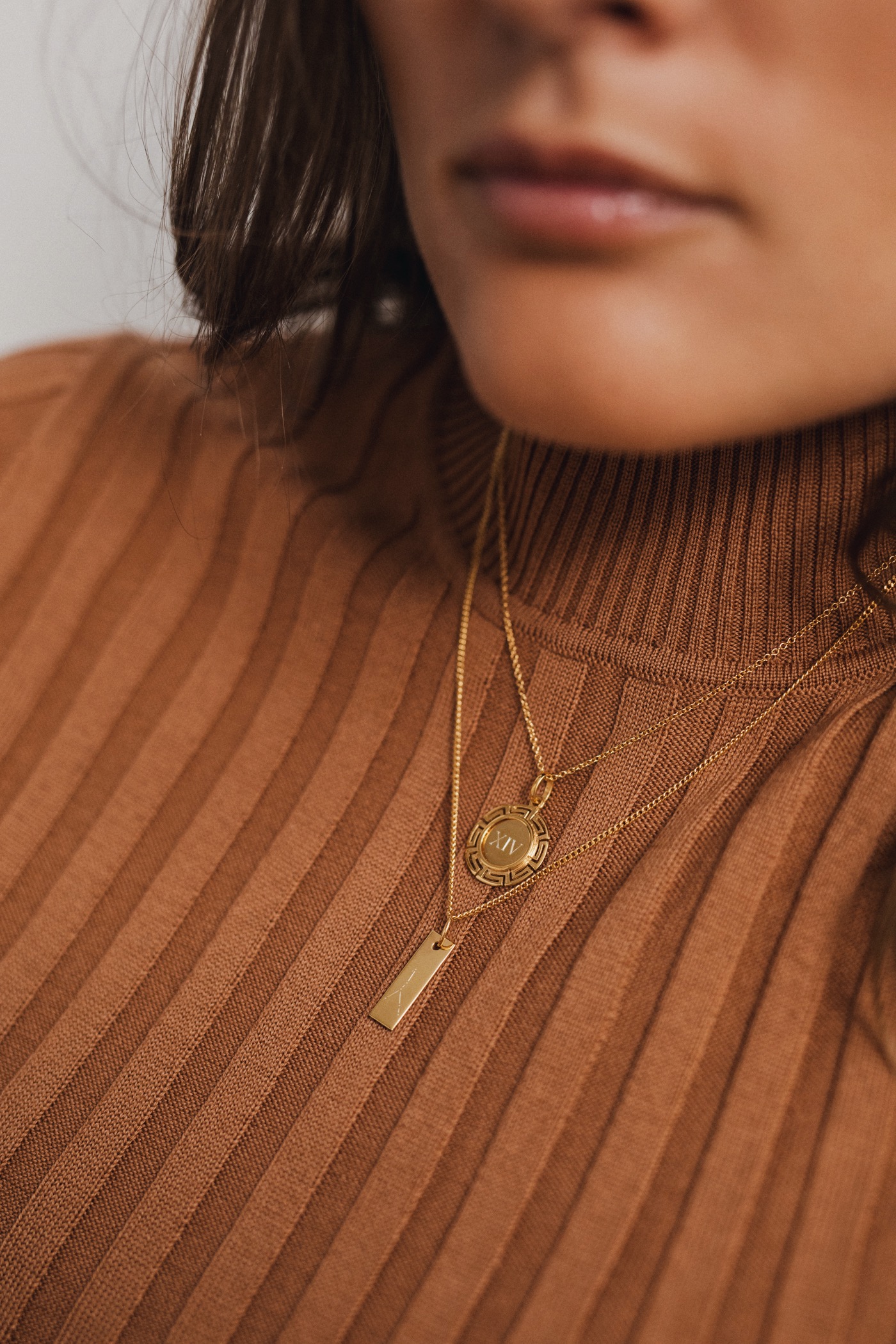 Silver 925 or vermeil jewelry (24k gold plated 925 silver) handmade in Portugal. Jewelry engraved by us in our Showroom in Ixelles, Belgium. Each engraving is thus carried out meticulously and conscientiously to be like you want.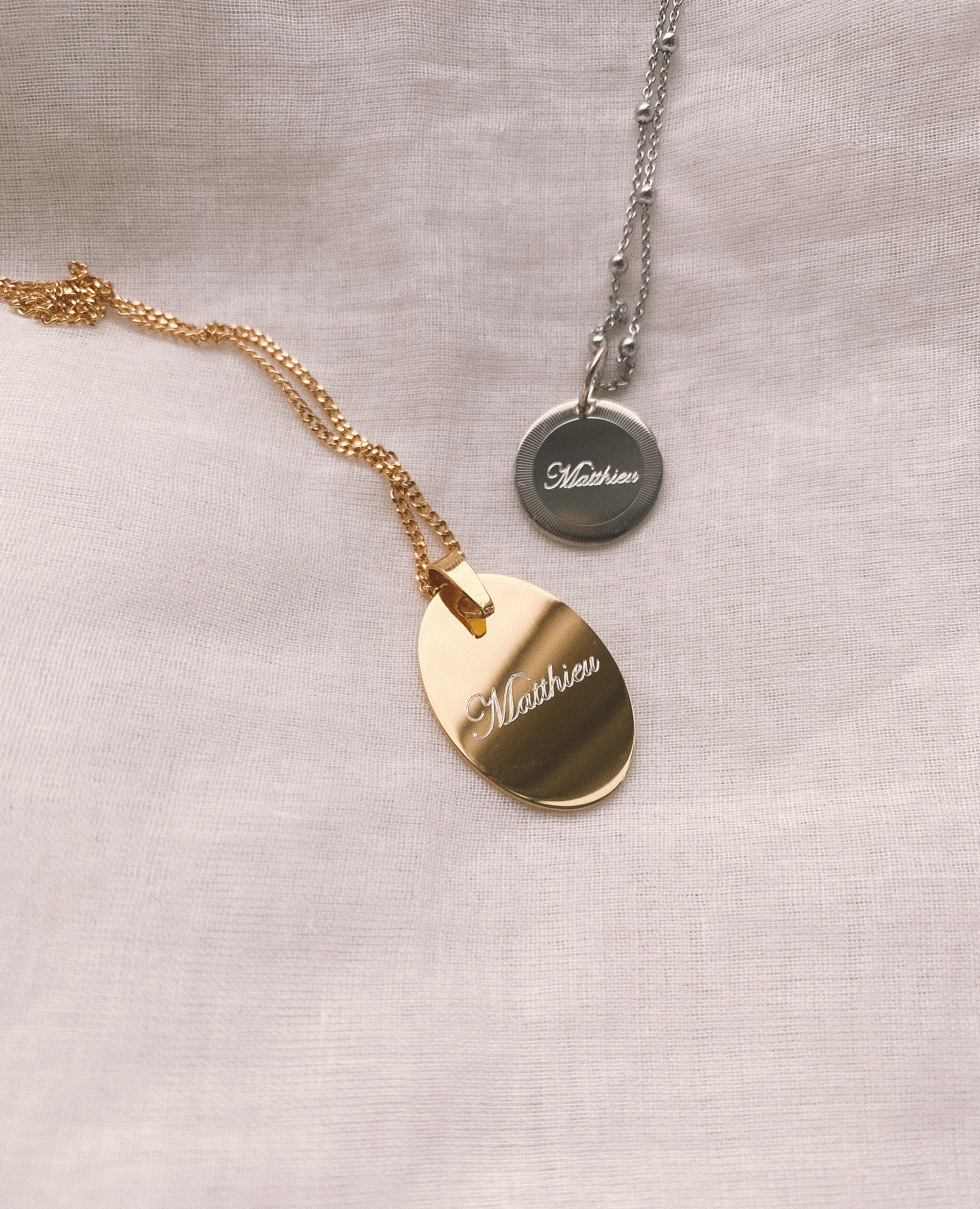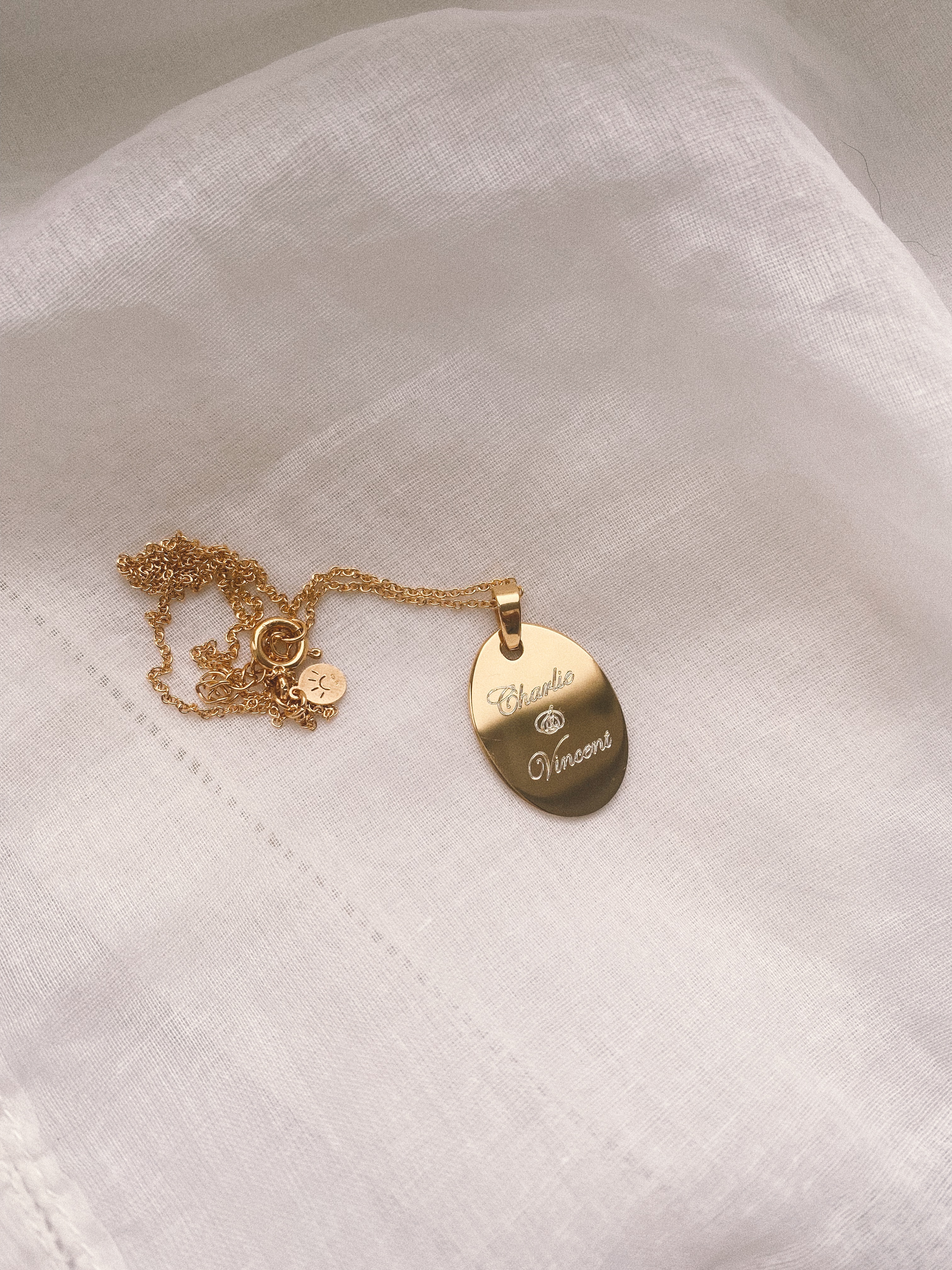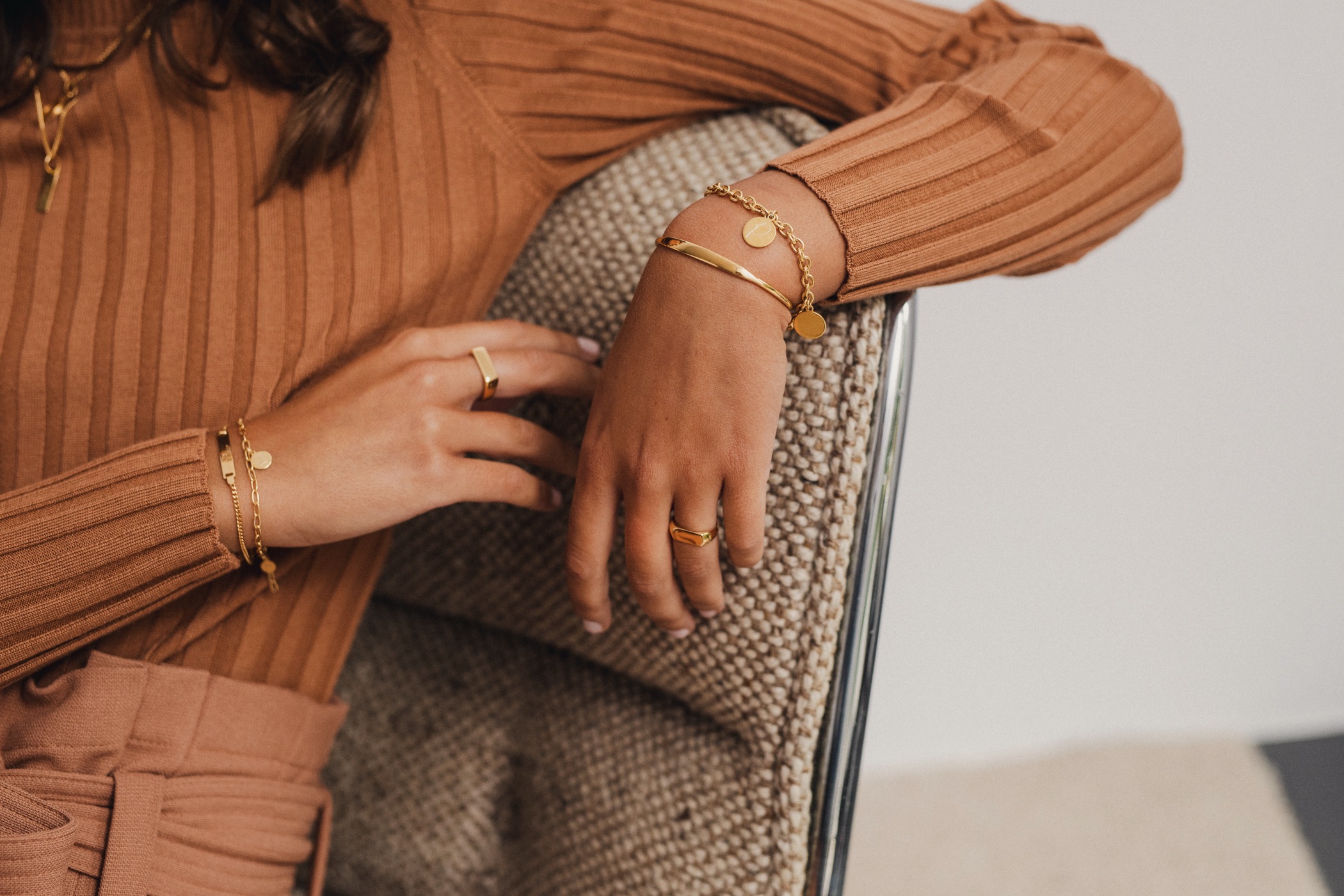 The Noma bracelet is part of our timeless collection. With its larger links and its engraving medallion, Noma can be worn alone or with other pieces like our Nayka or Gilda I bracelet. A must-have for your jewelry collection!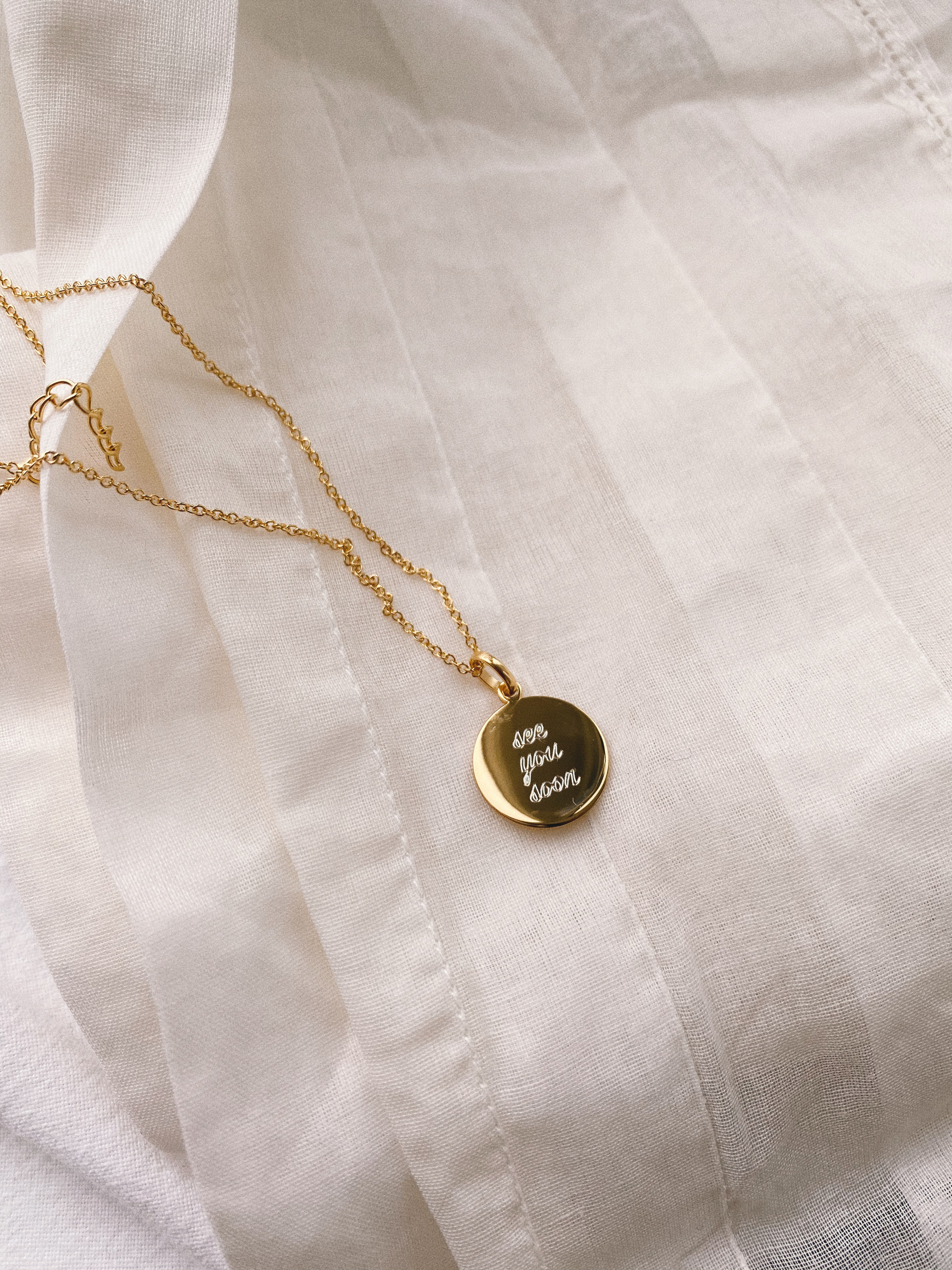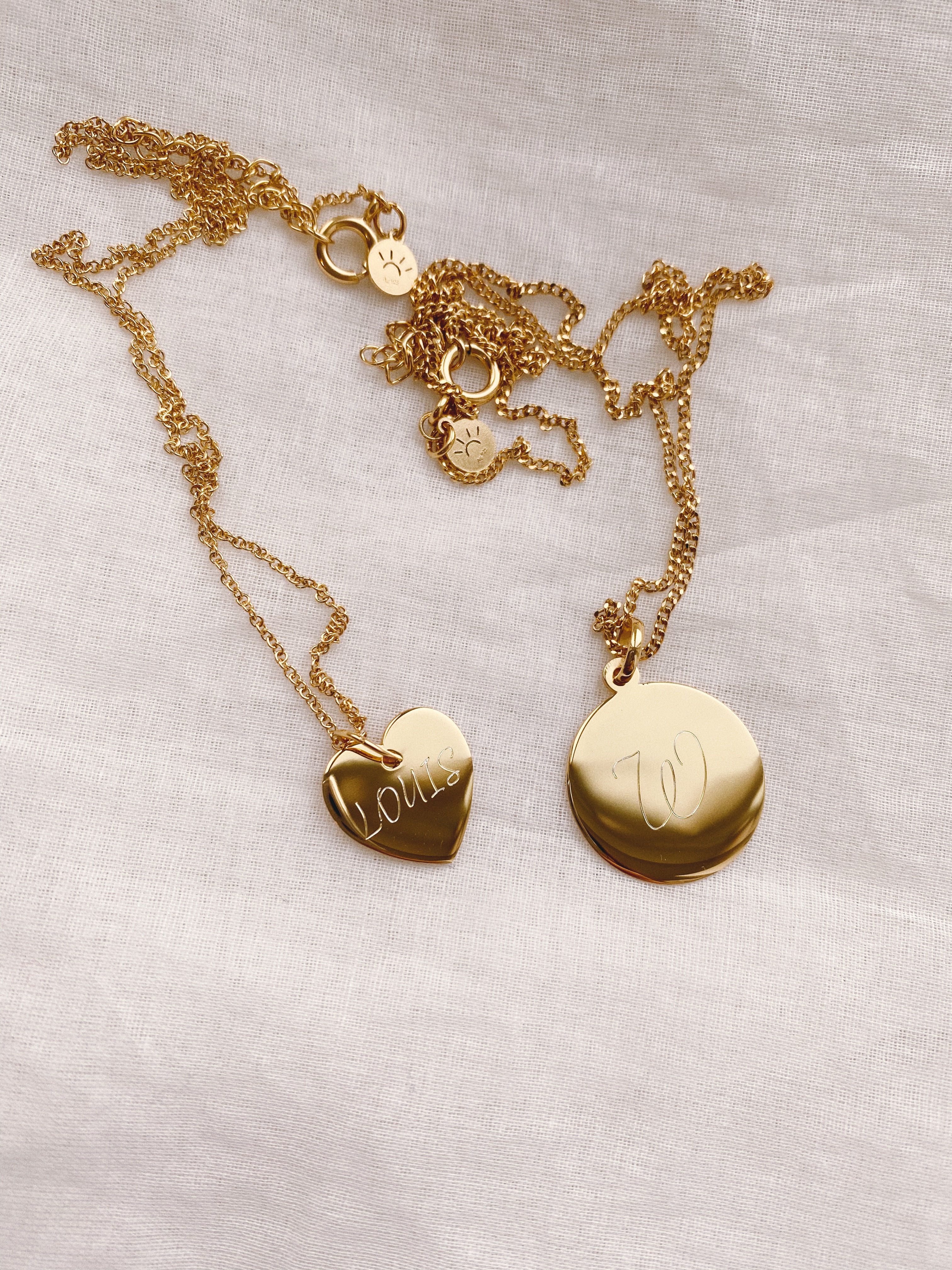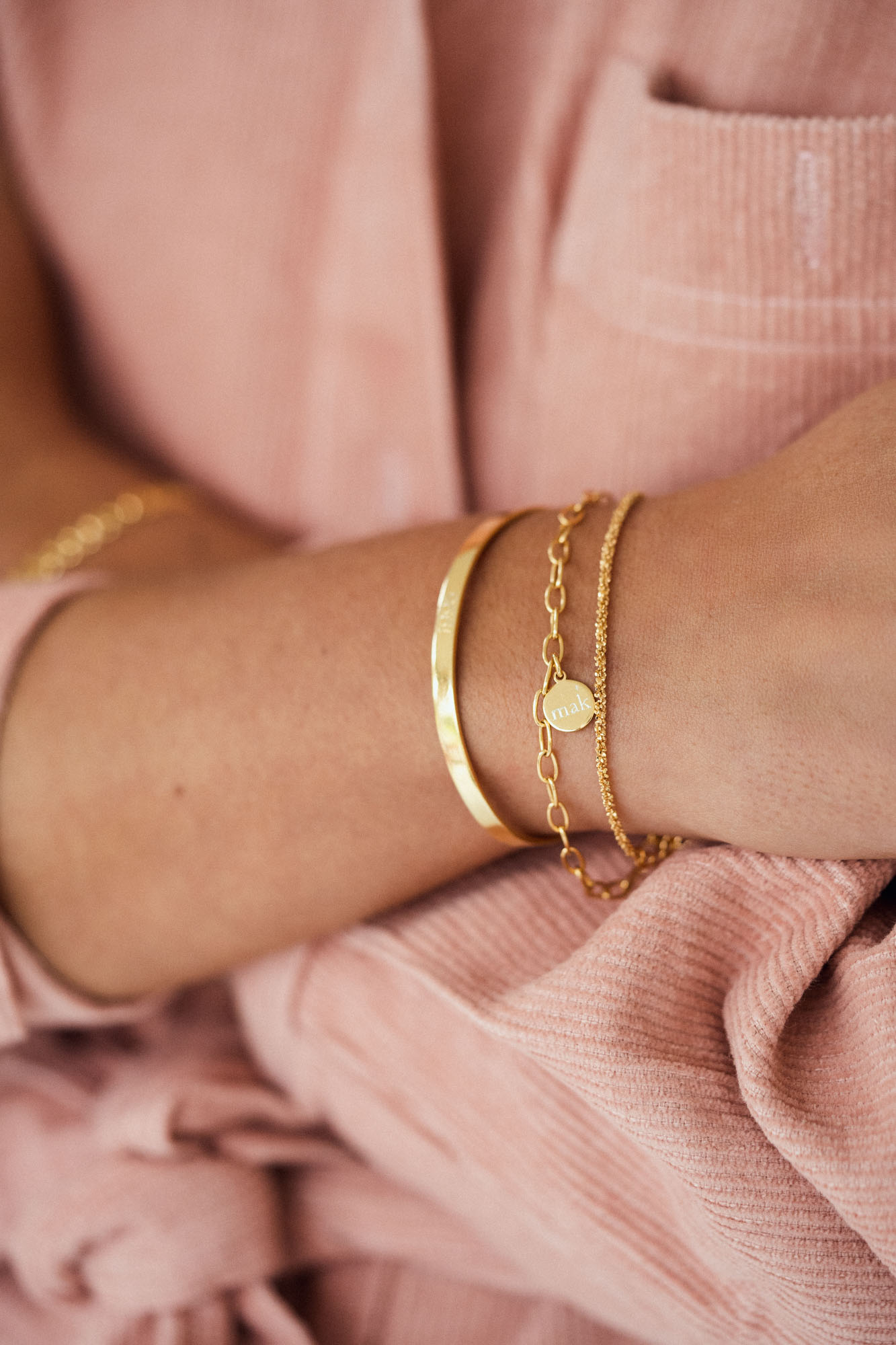 With our Gina engraved bracelet, you can create your jewel. A letter, a quote, a date, a symbol or even your drawing, everything is possible, let your imagination flow! A unique piece that will enhance your jewelry collection.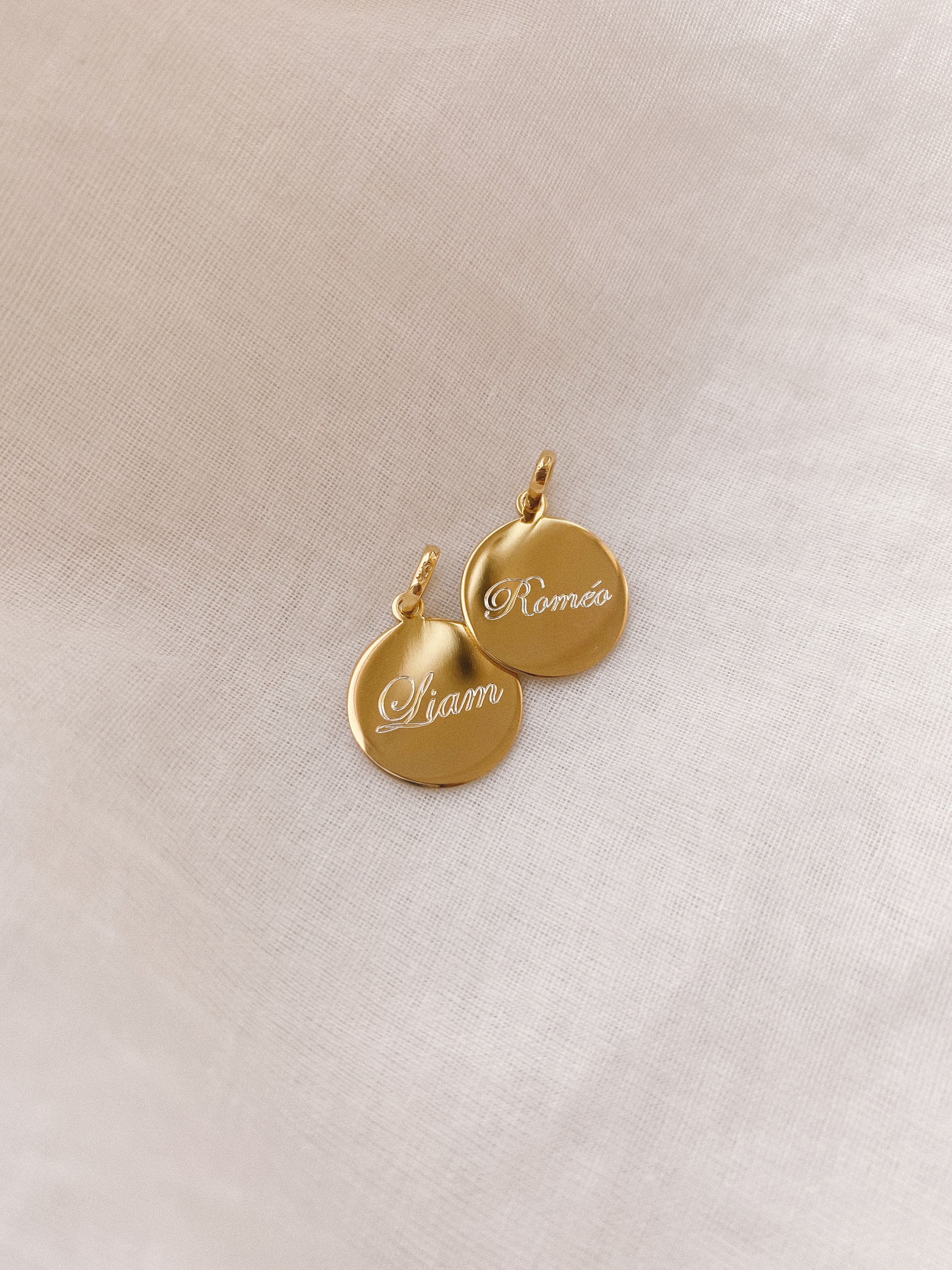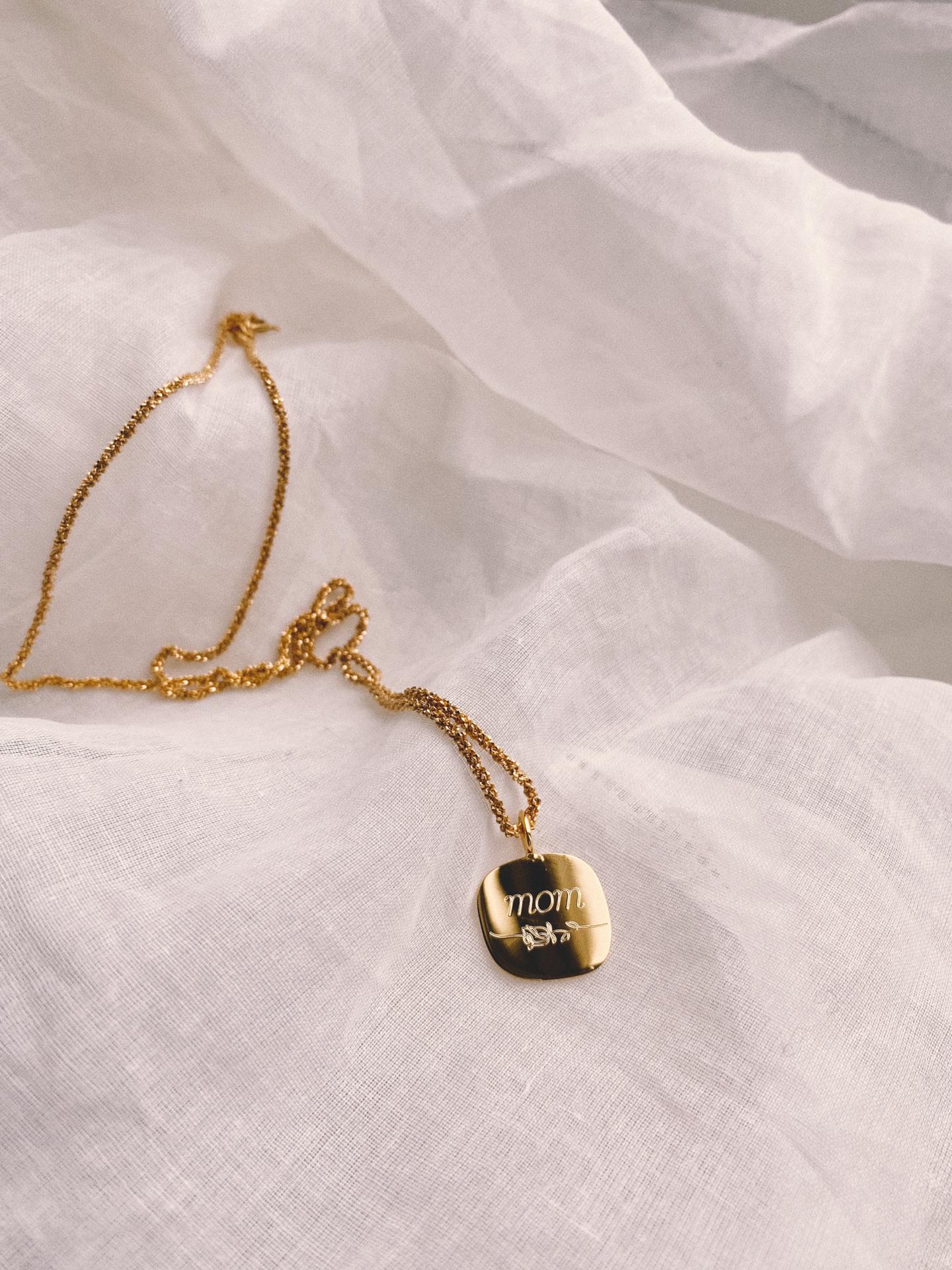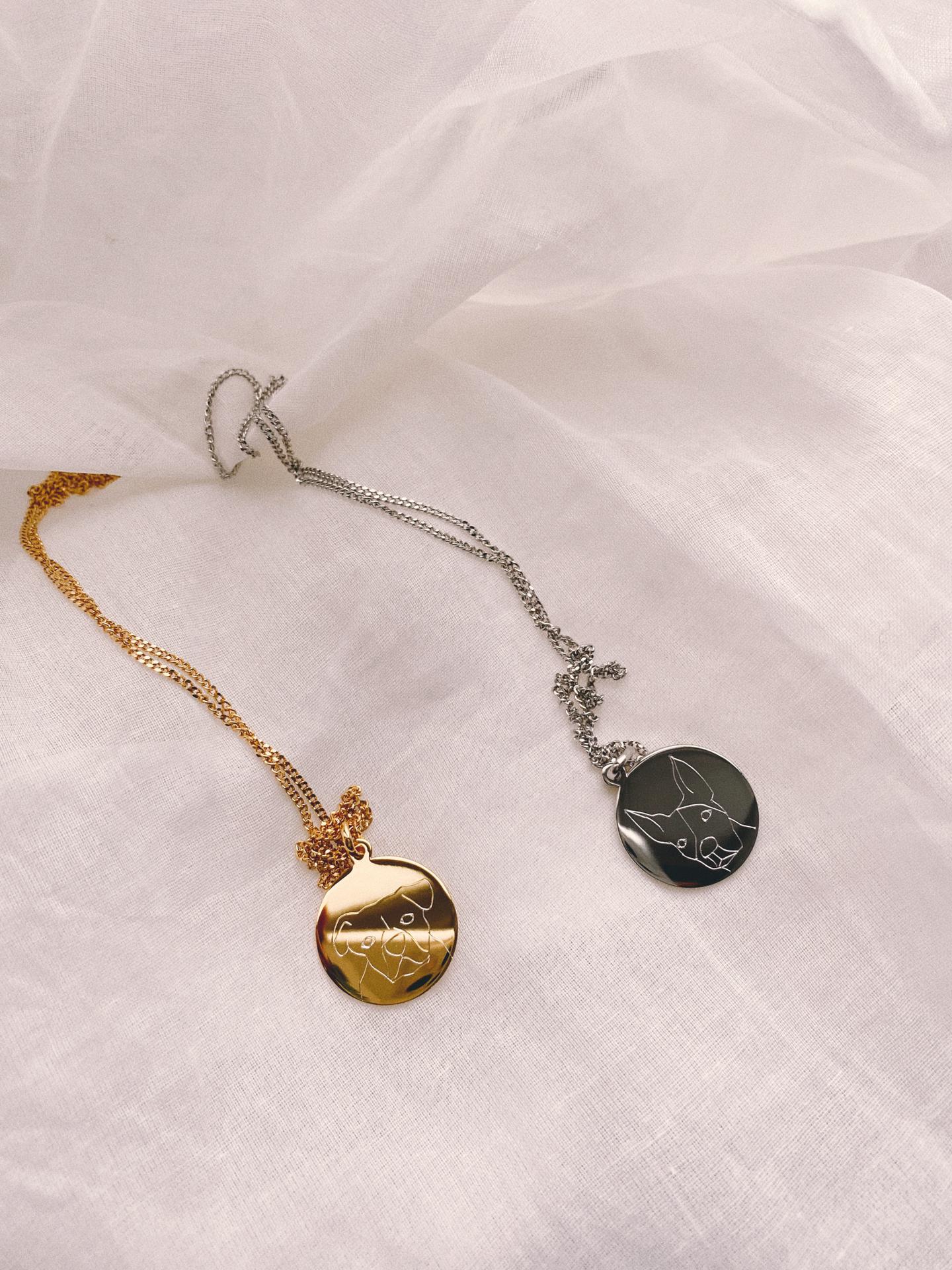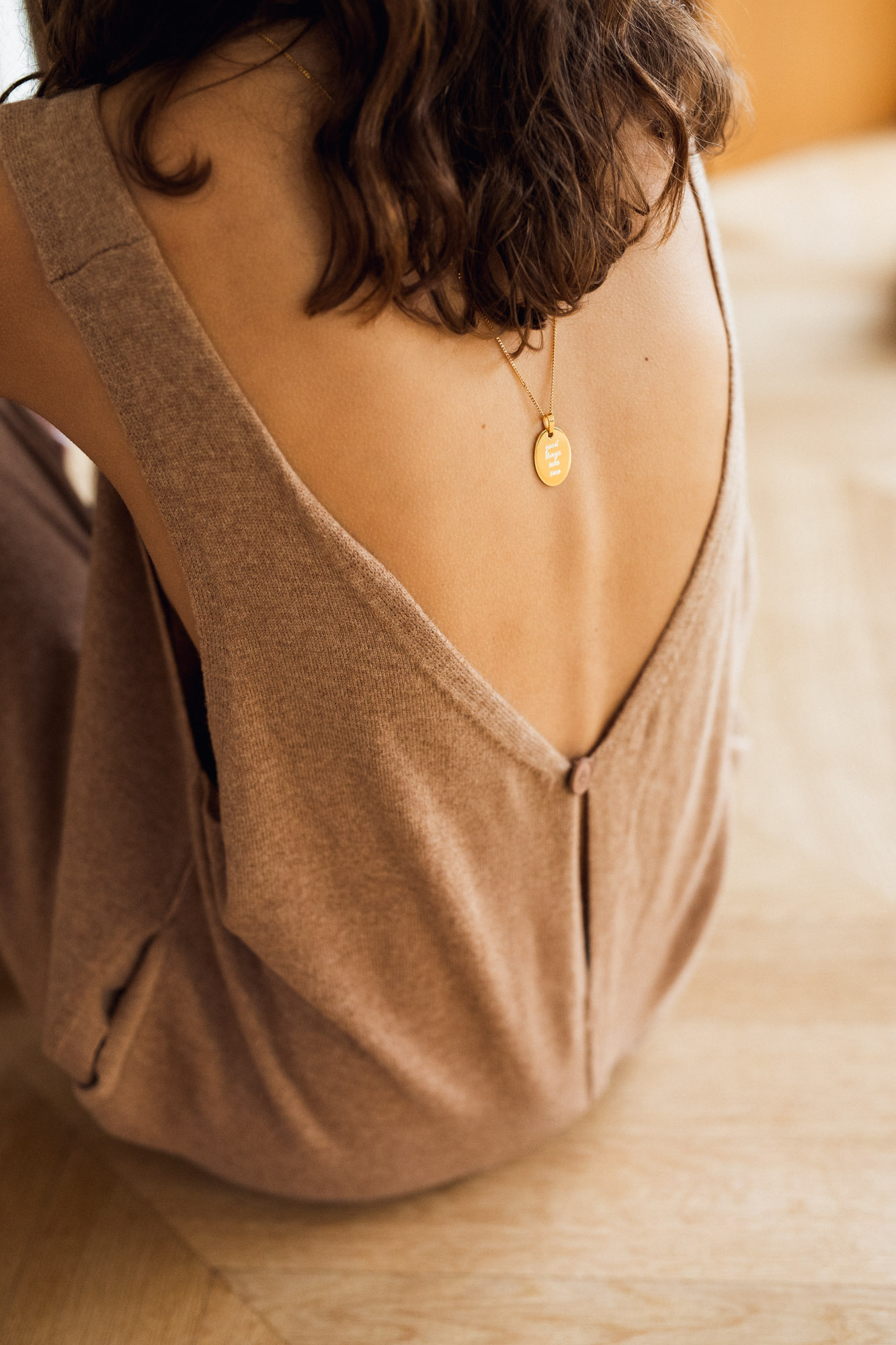 Dalia is our vintage inspirational medallion. An imposing and delicate design that will enhance your jewelry look! That is the perfect model to engrave, A drawing, a word or a symbol: let your creativity and your imagination be your guide!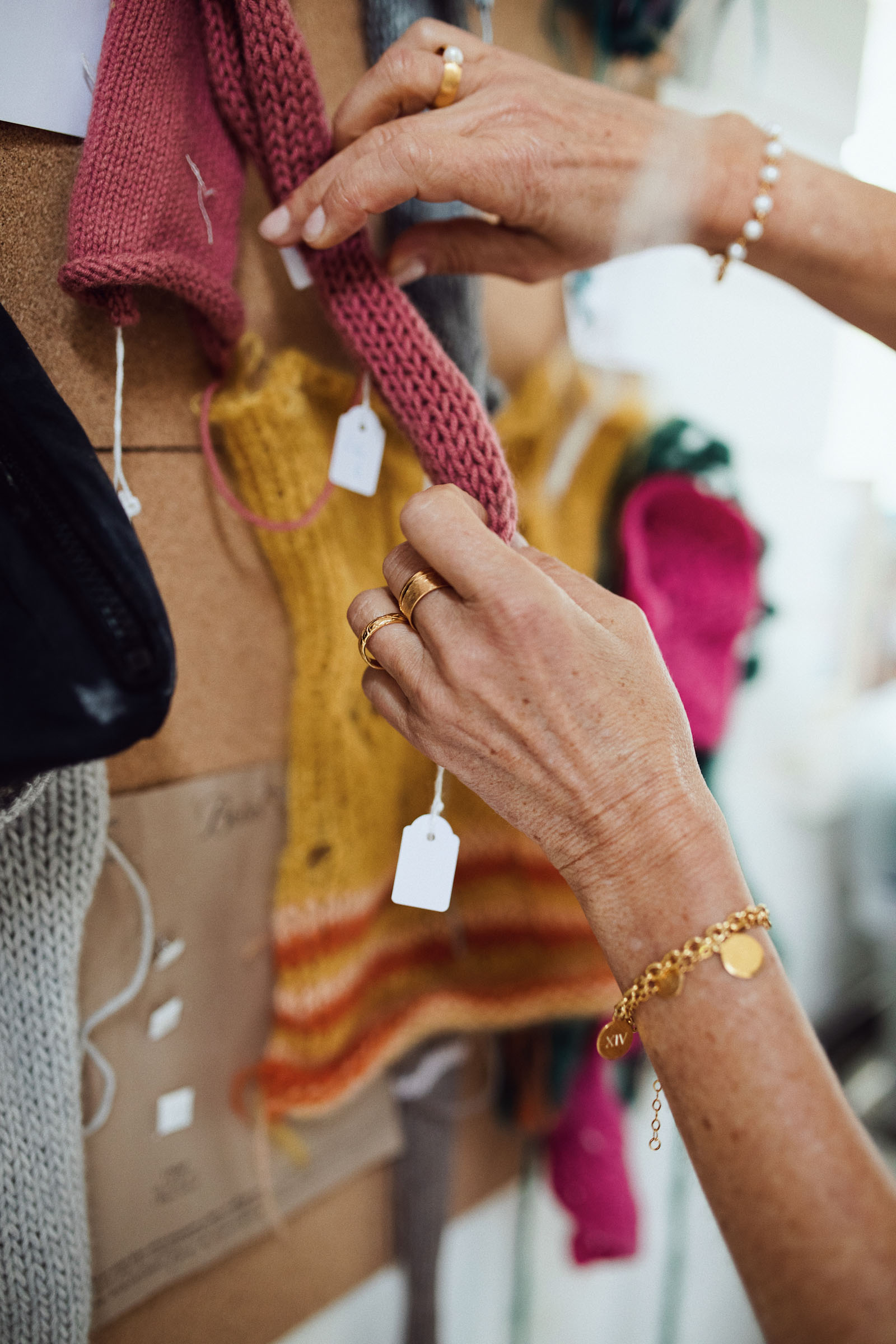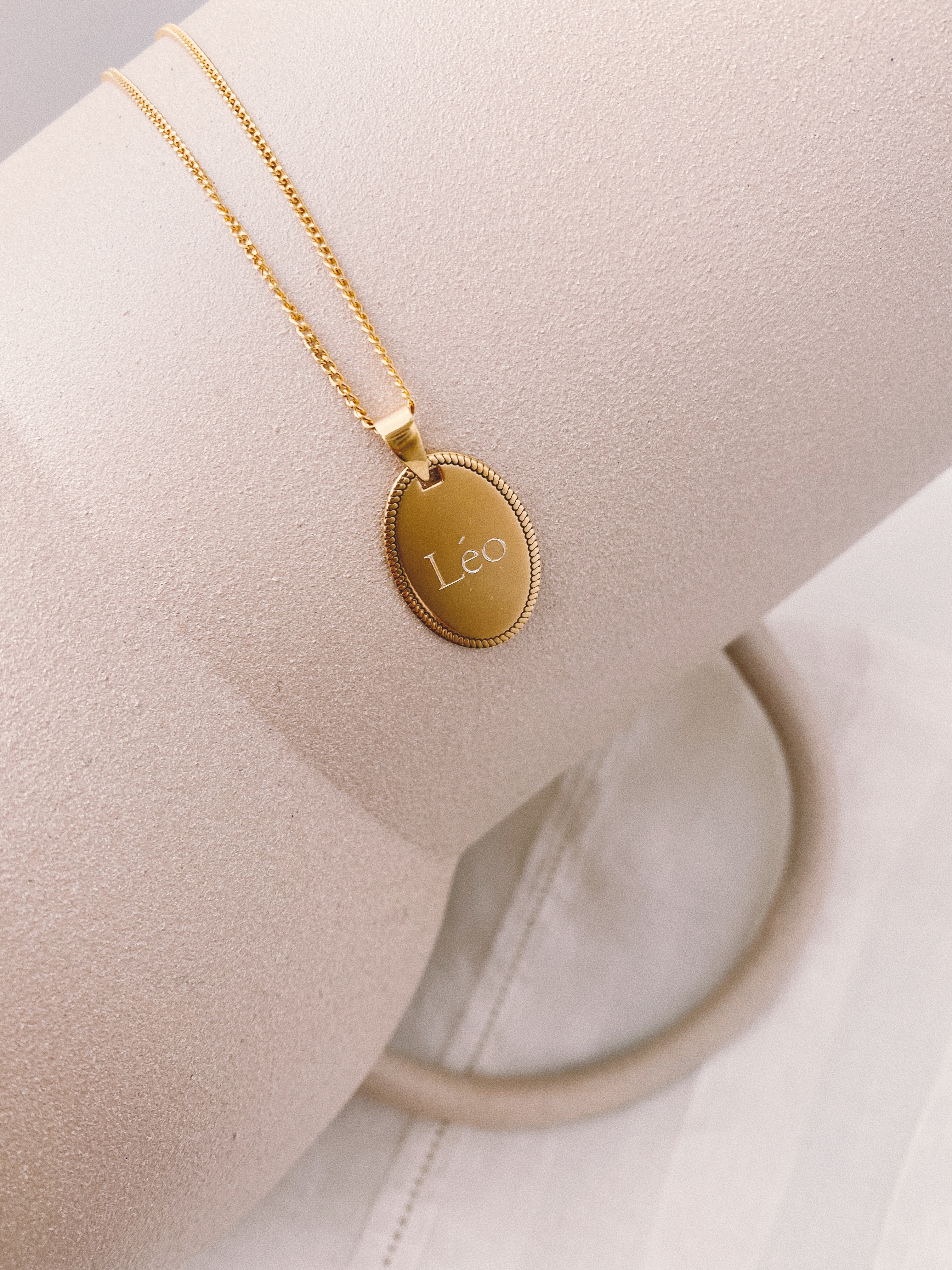 The birth announcement, engraved forever. The perfect gift for a mother, godmother or grandmother.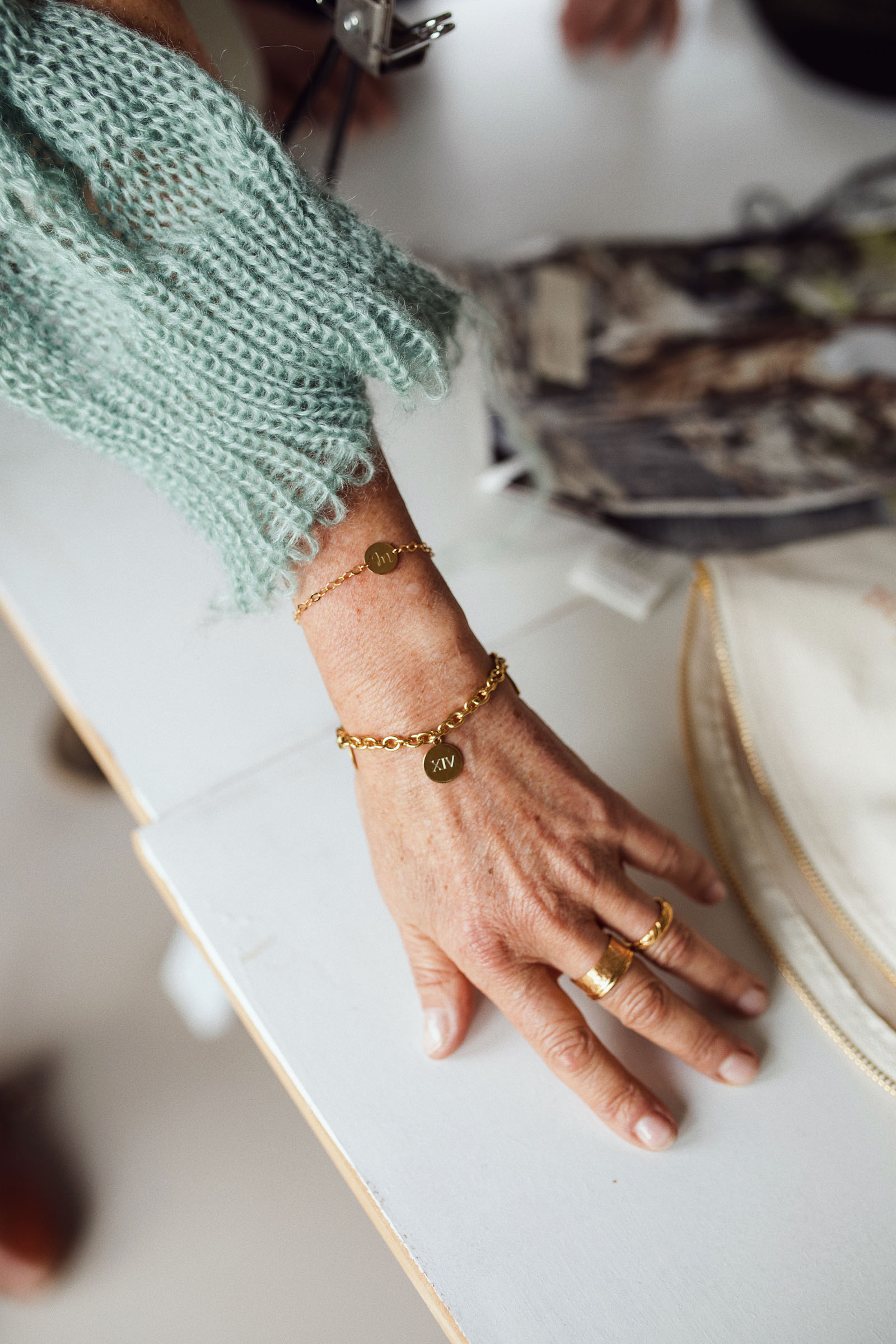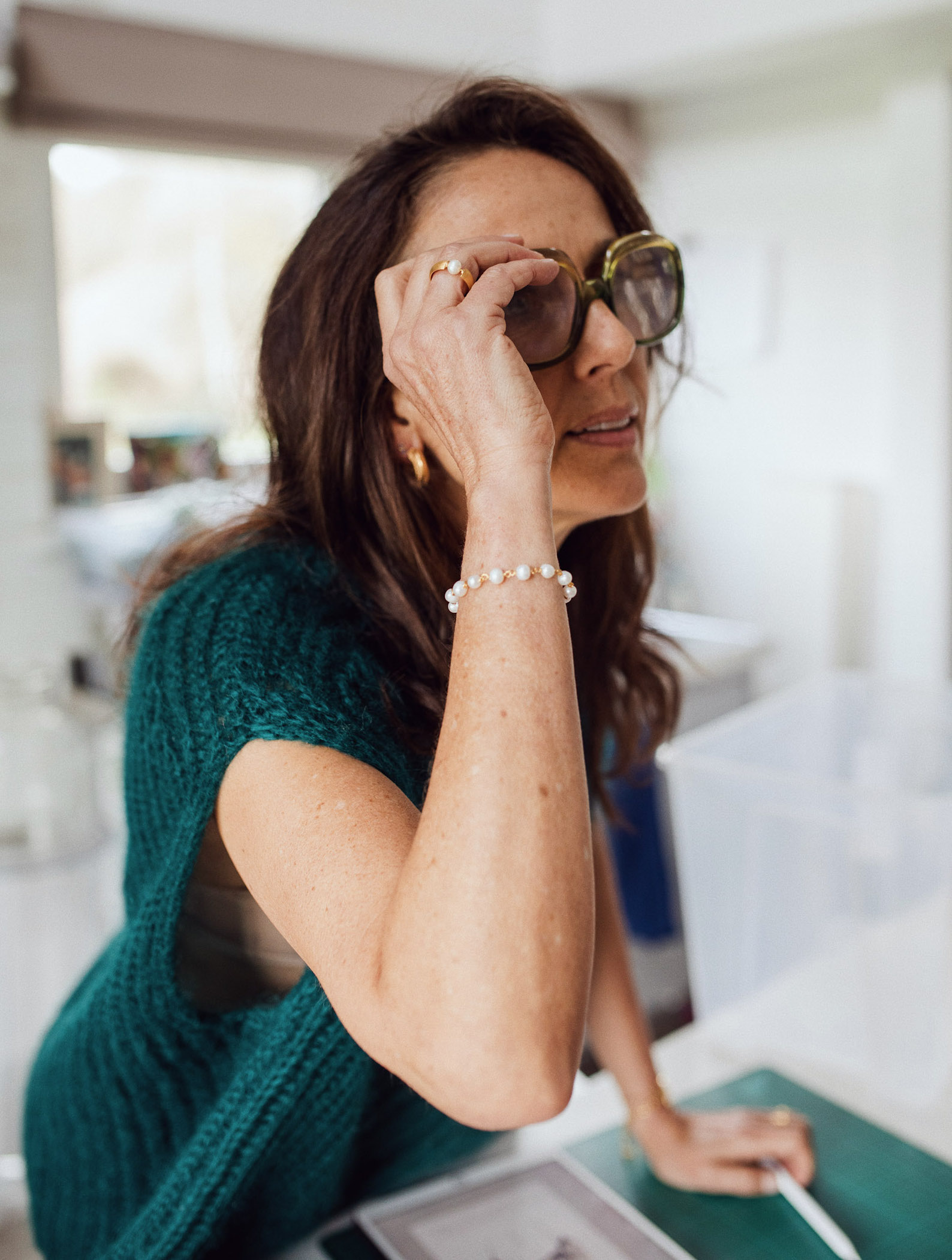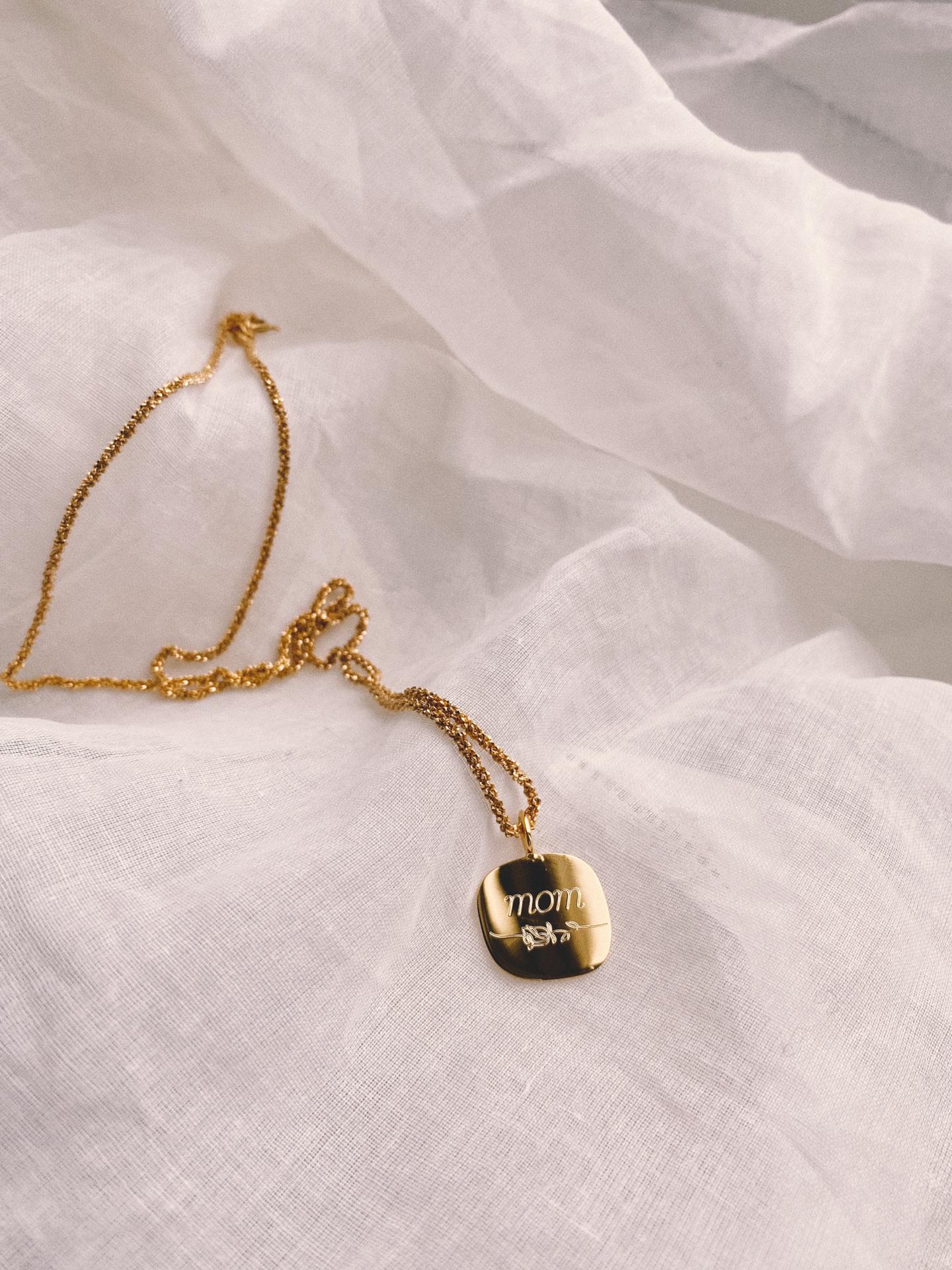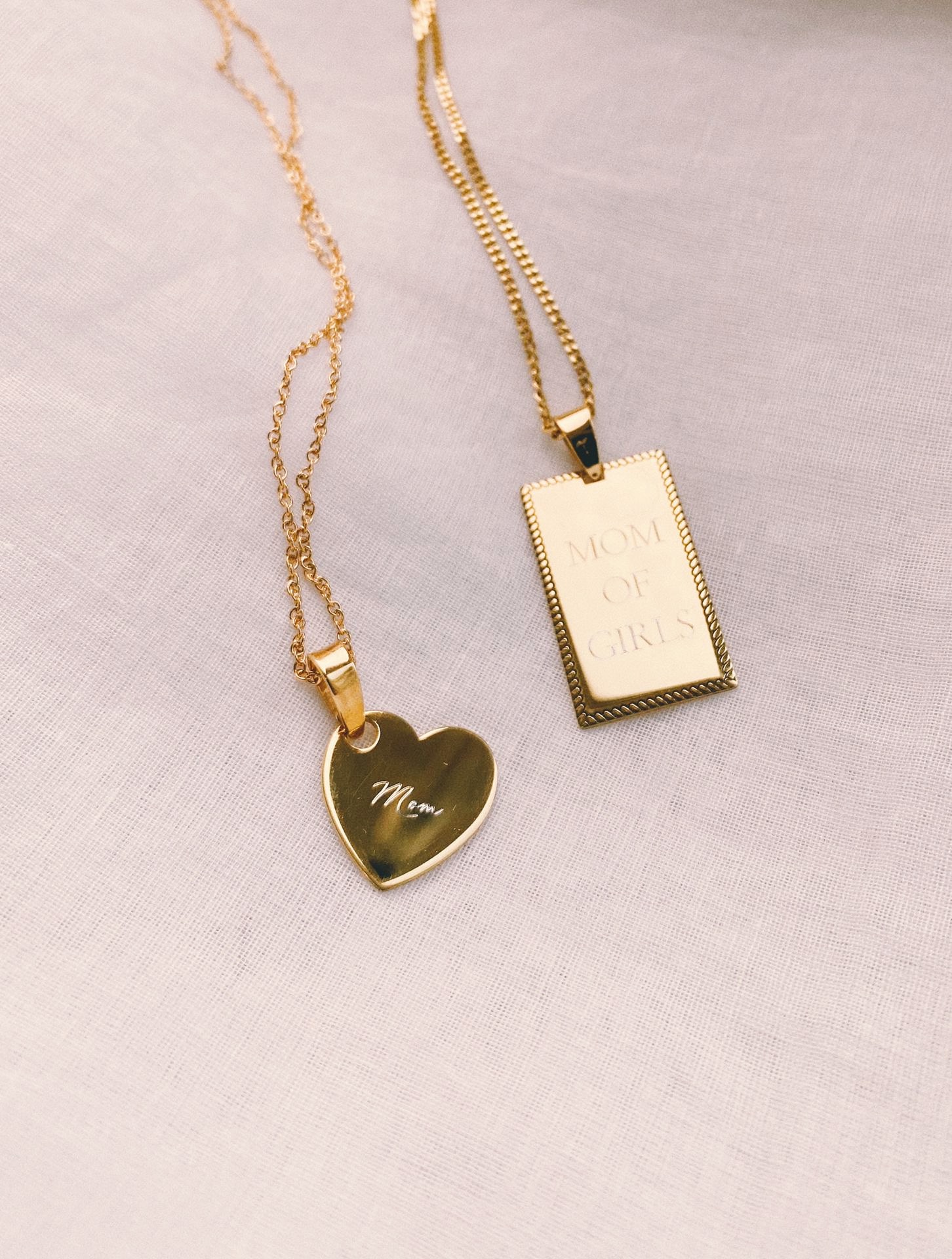 An unique jewel, which symbolizes a precious moment, a common memory. A message to pass on, an "I love you" engraved forever.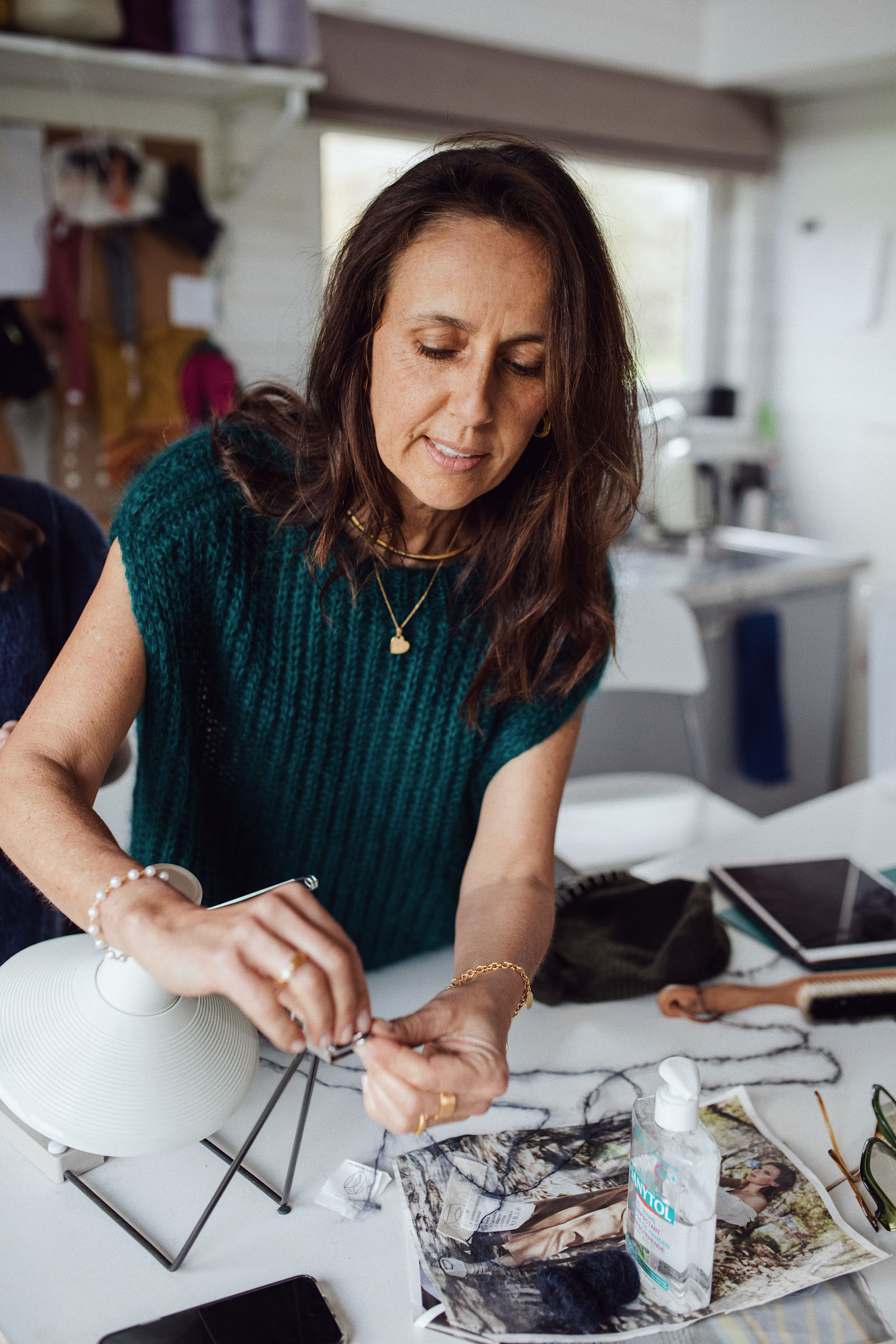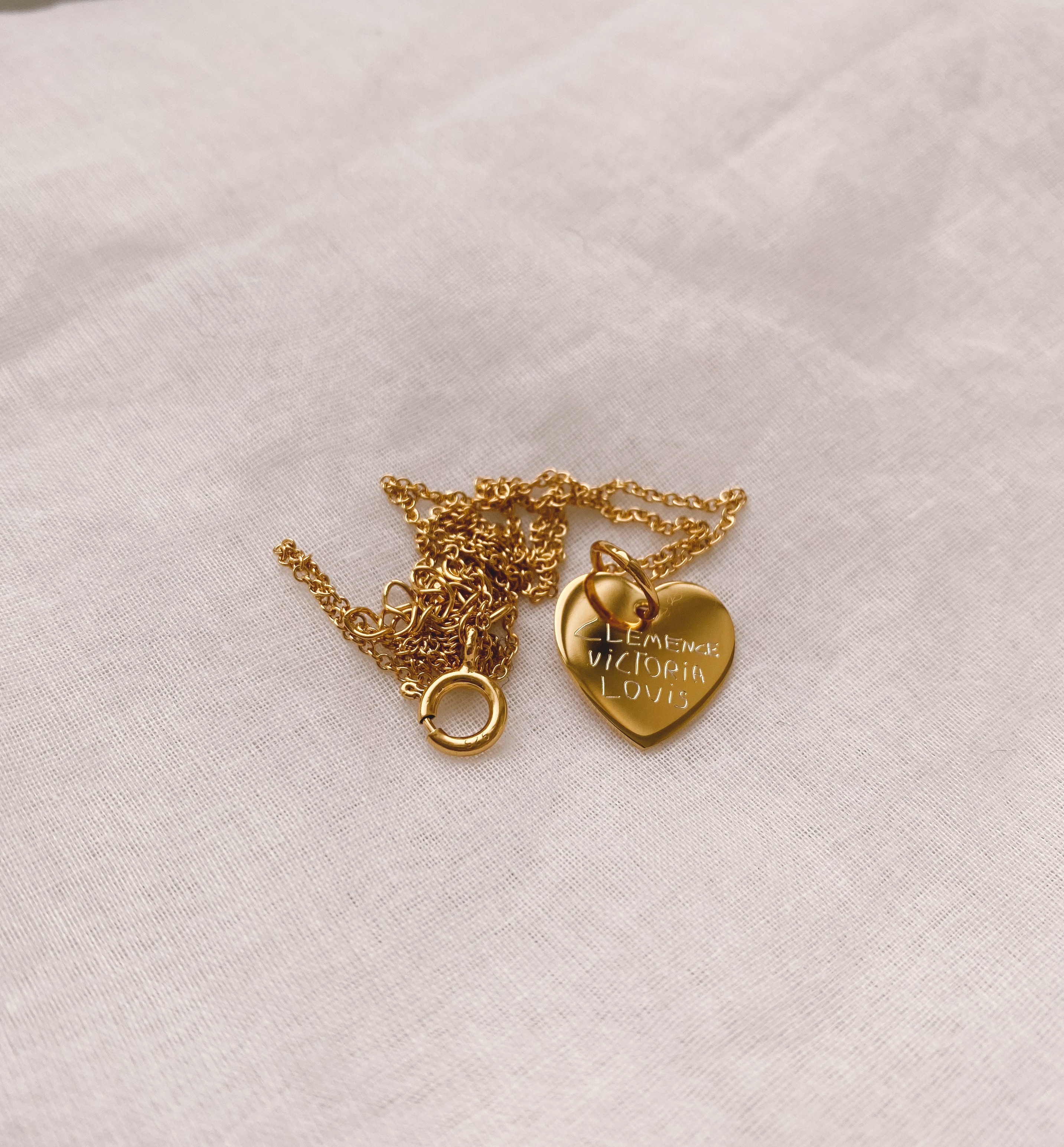 The Amor medallion, with the names of her children, written by her children.