discover Aroz Jewelry, 925 silver and vermeil jewelry, conscientiously handcrafted in our Portuguese workshops. Guaranteed for life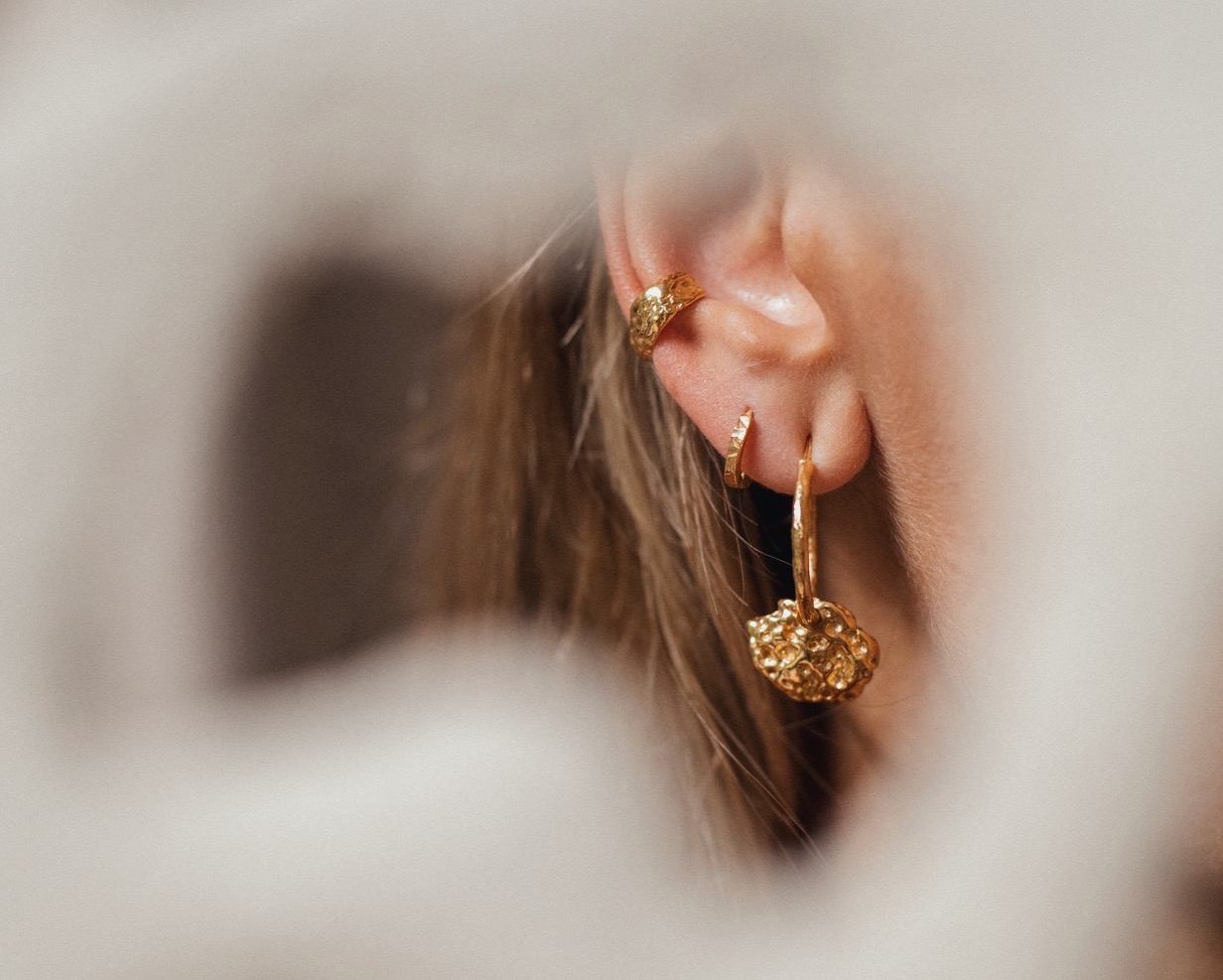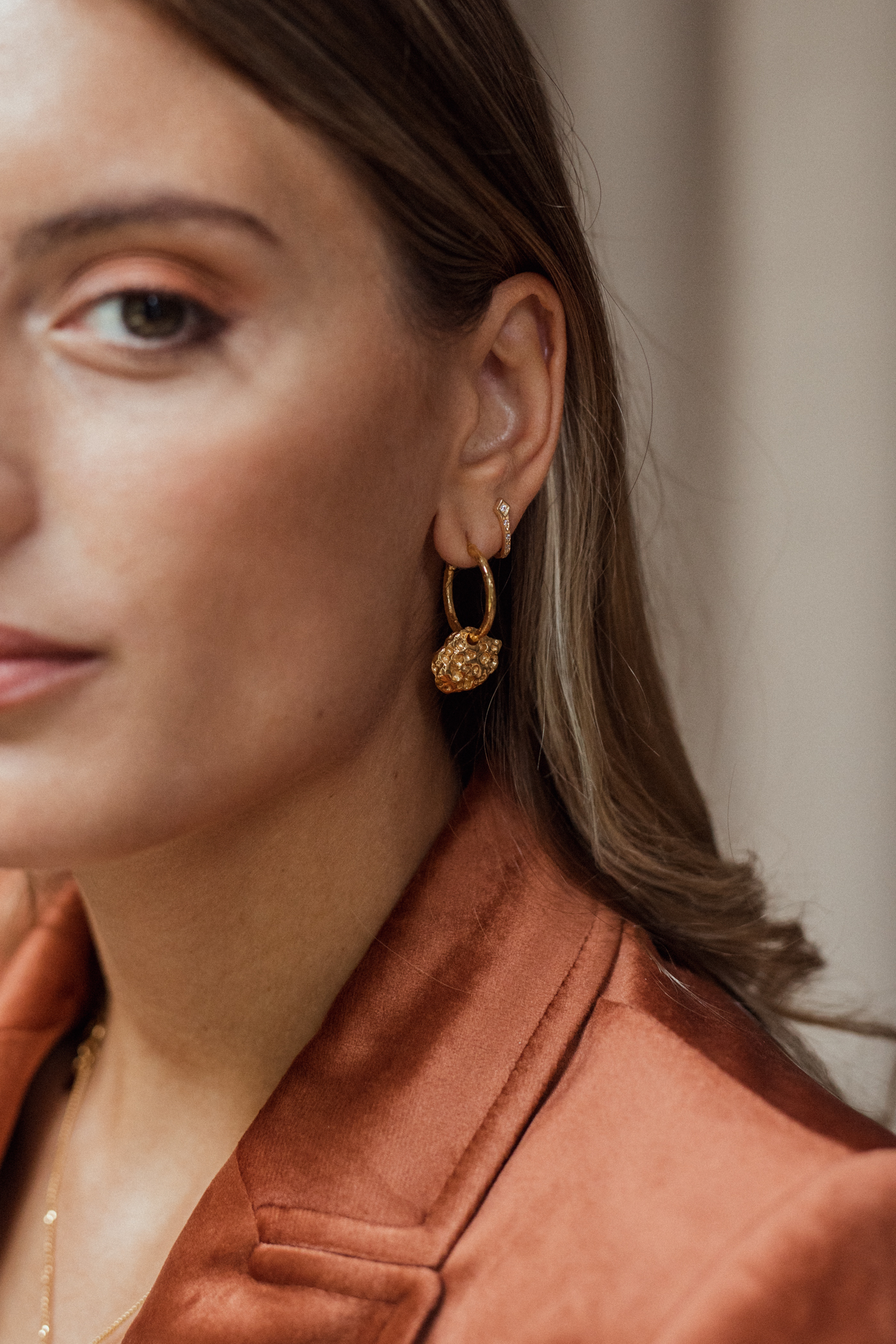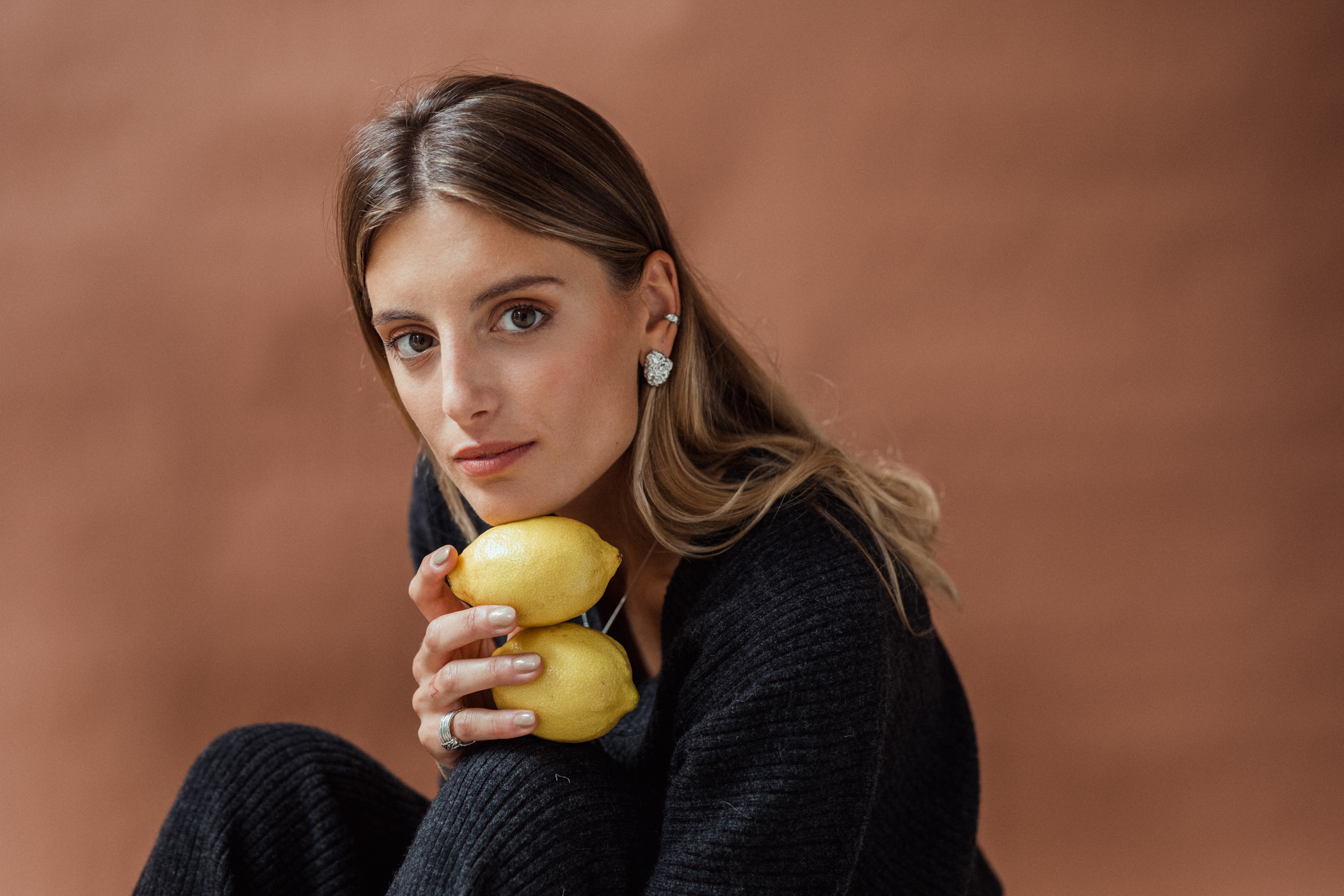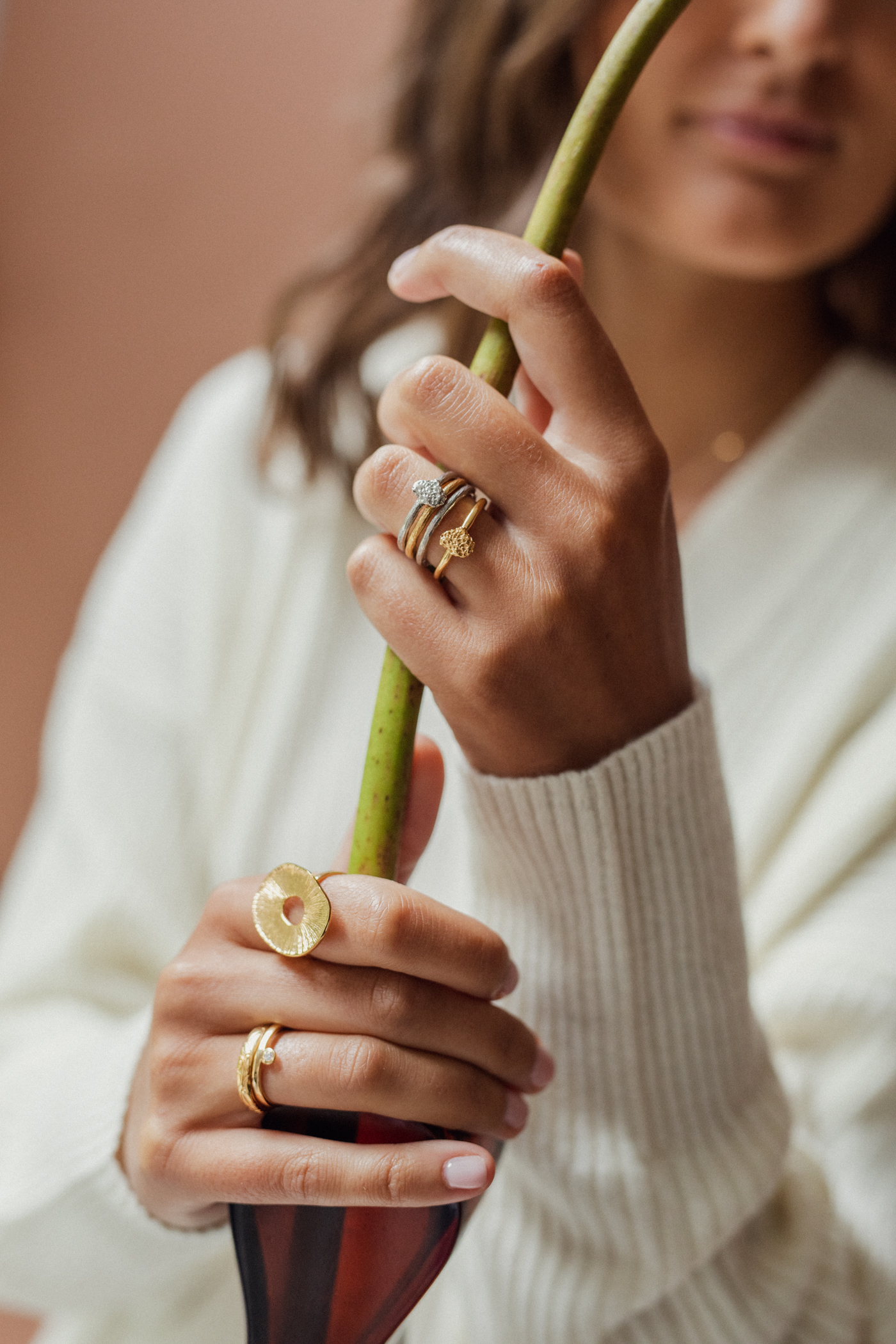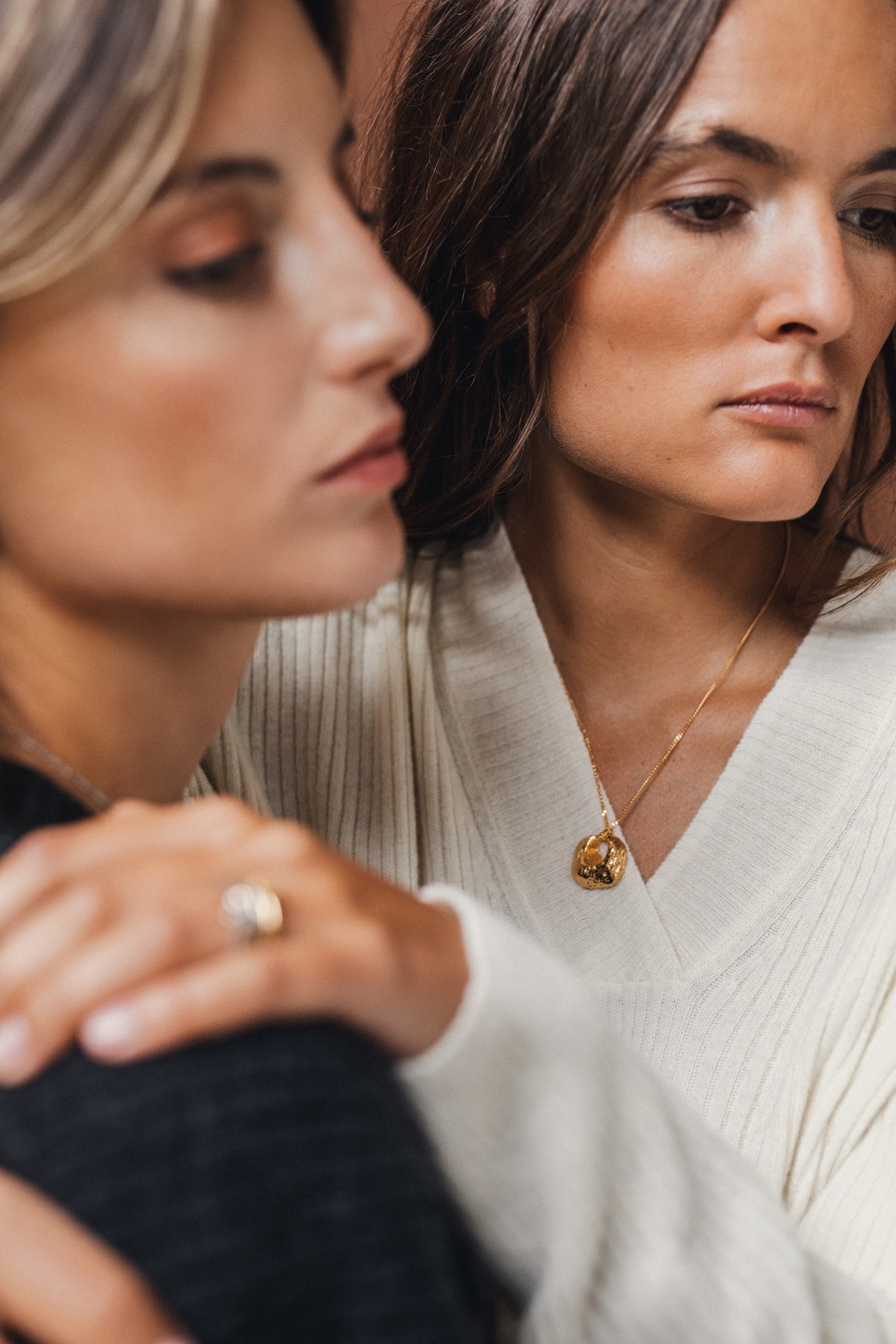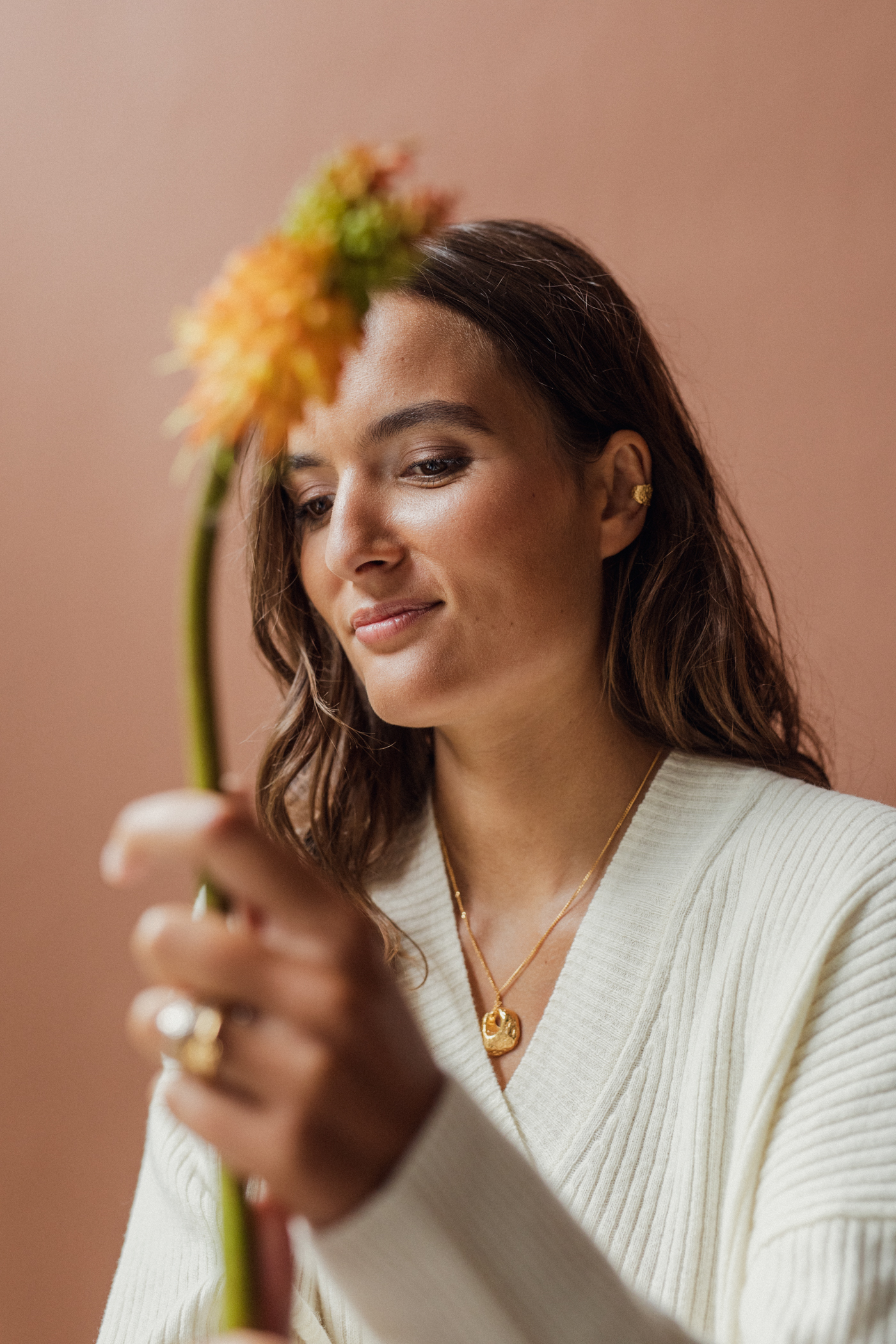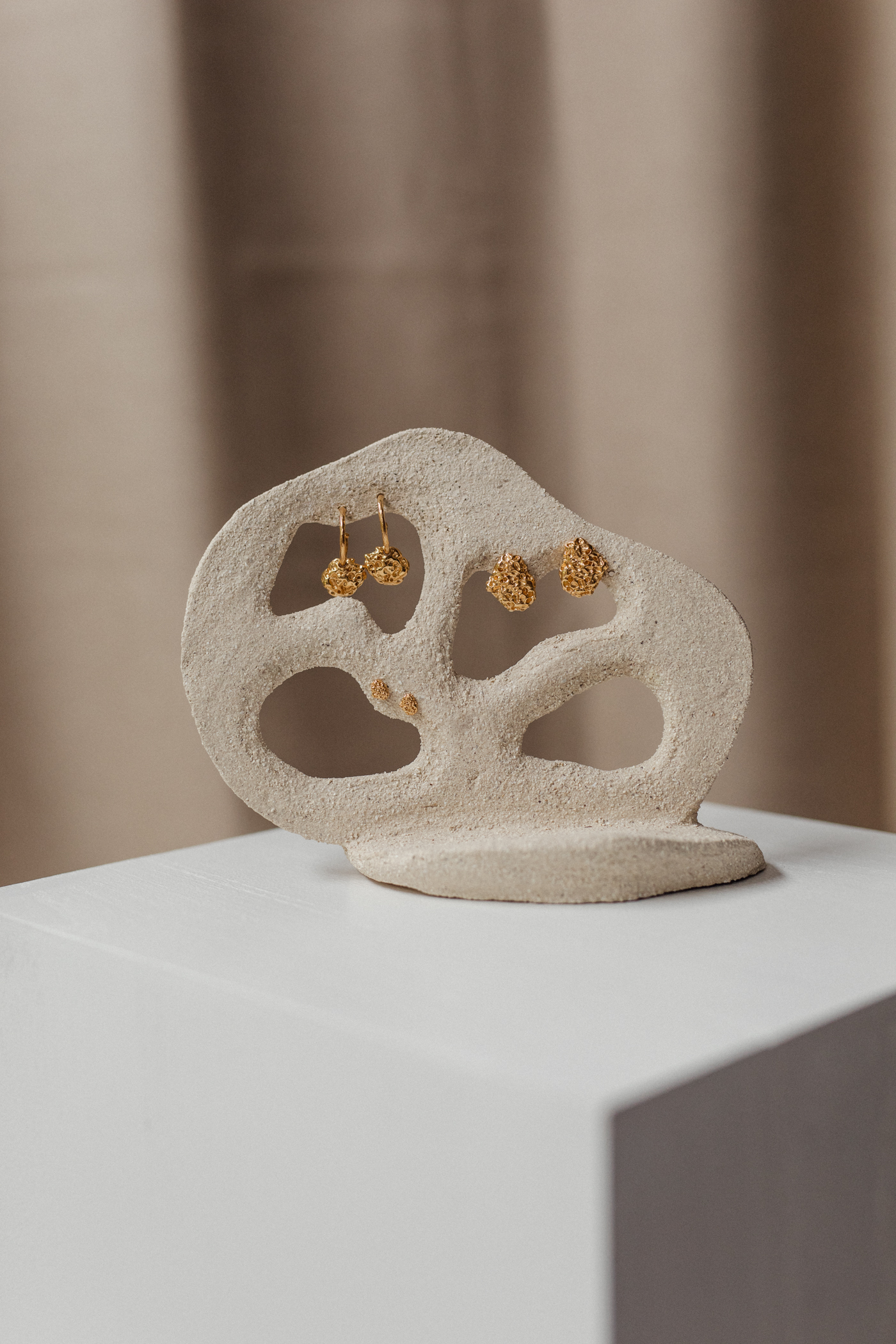 Roche, or a collection that was inspired by those moments spent lounging in Marseille's calanques, walking along their rocky shores swept by the mistral. A collection with unique and irregular shapes, like a wind of nostalgia that reminds us of summer and holidays on the beach with our feet in the water. A place where life is good and seems softer. A gentle way to end the summer.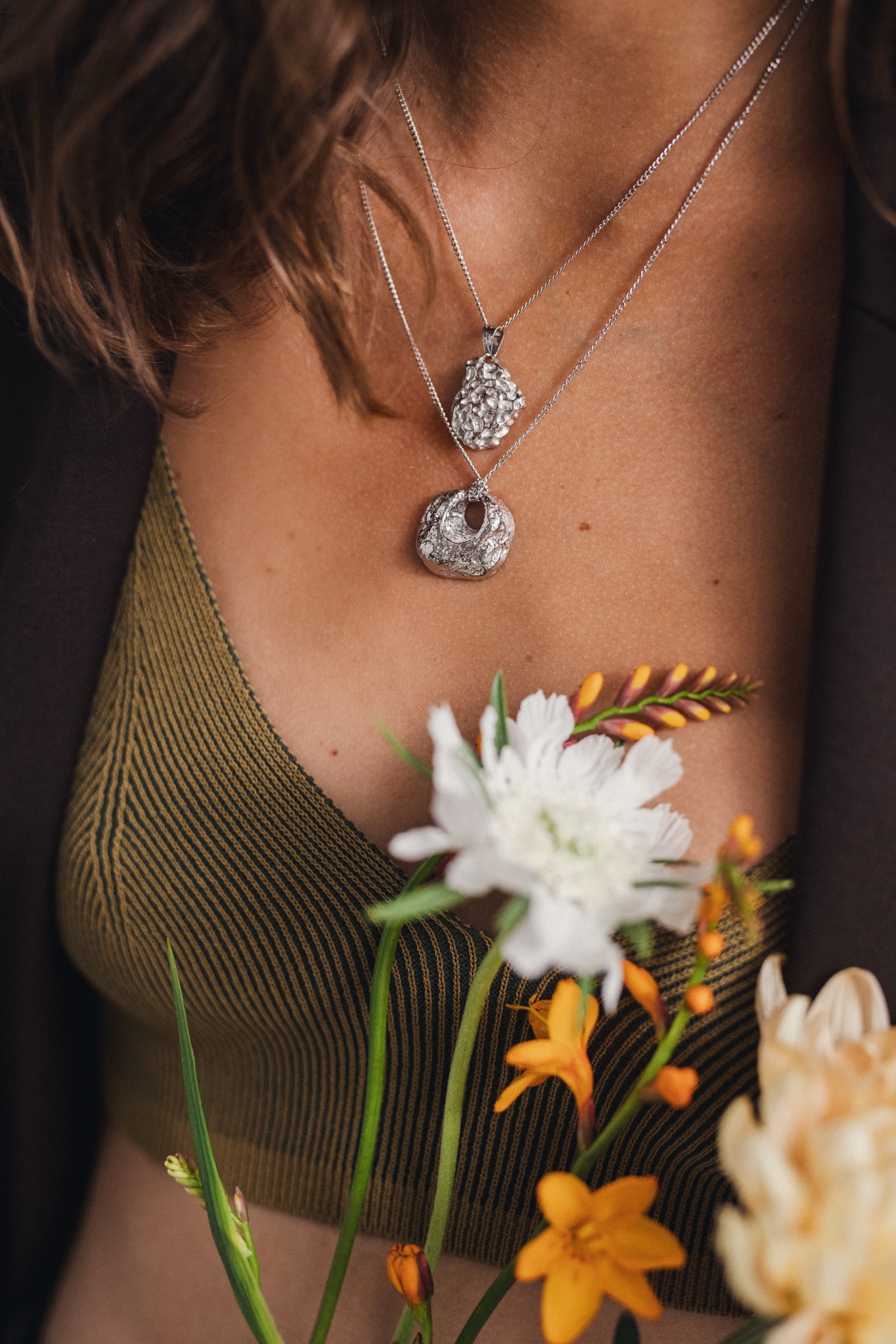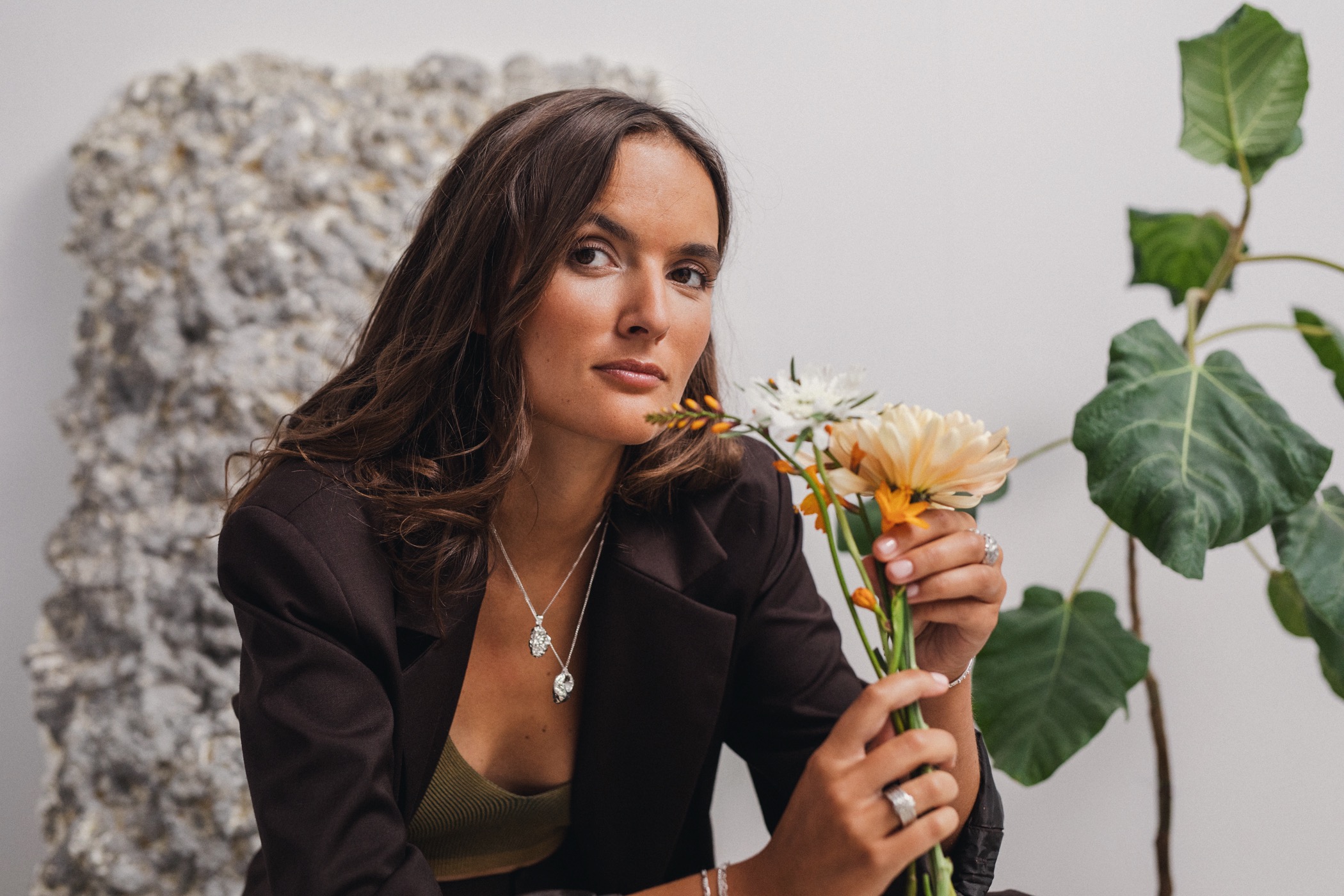 Handmade with love in Portugal, each necklace is unique and made with a lot of love.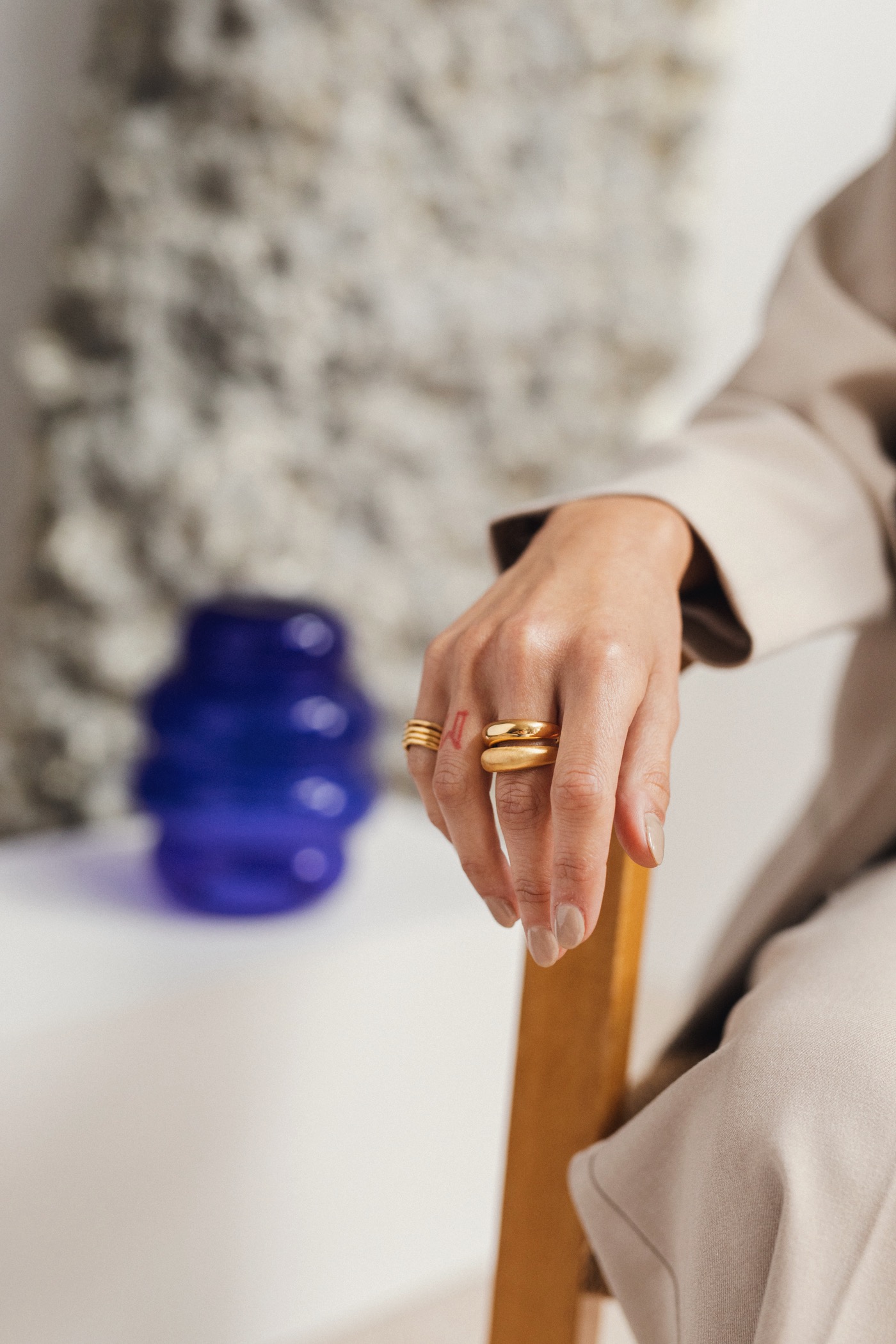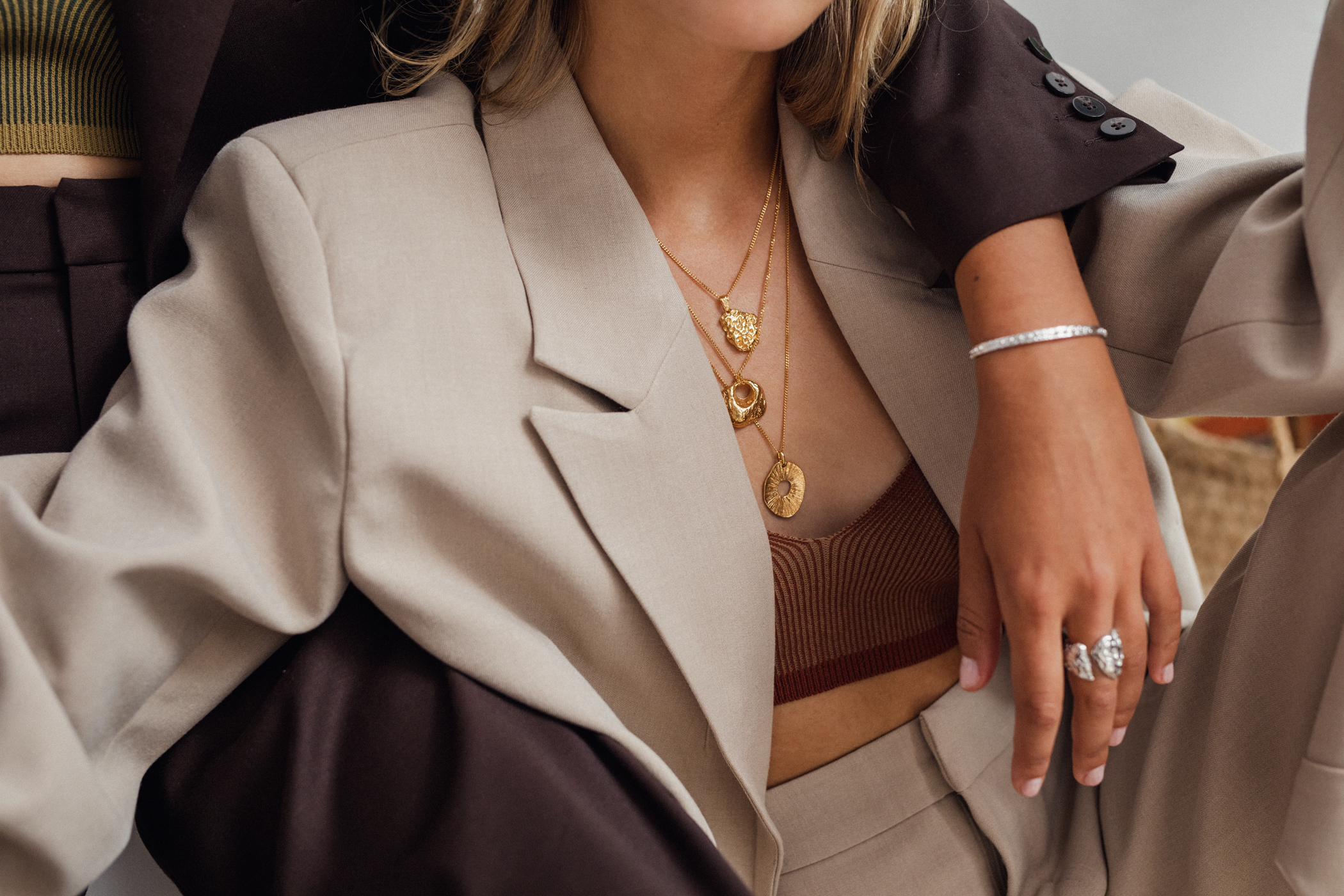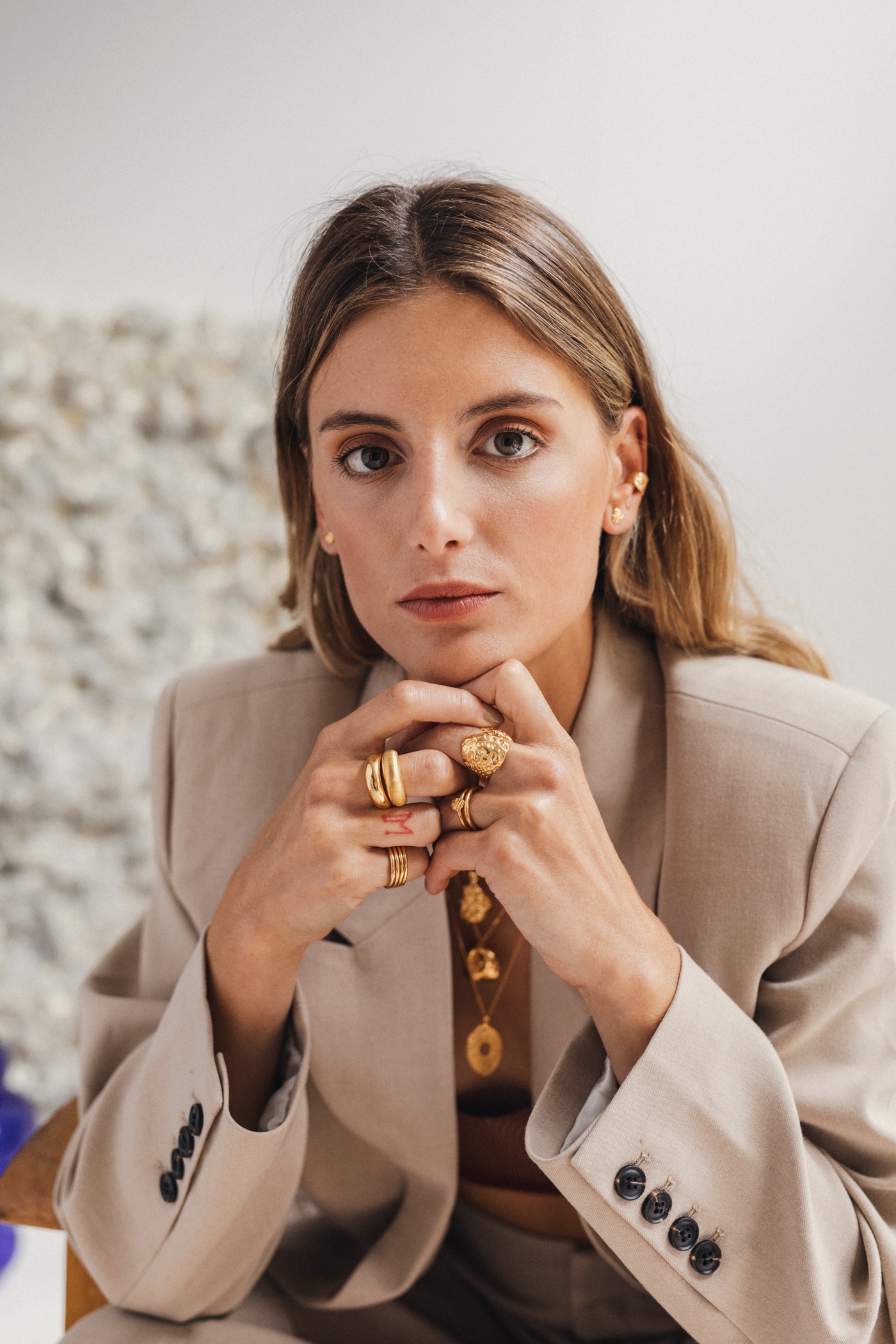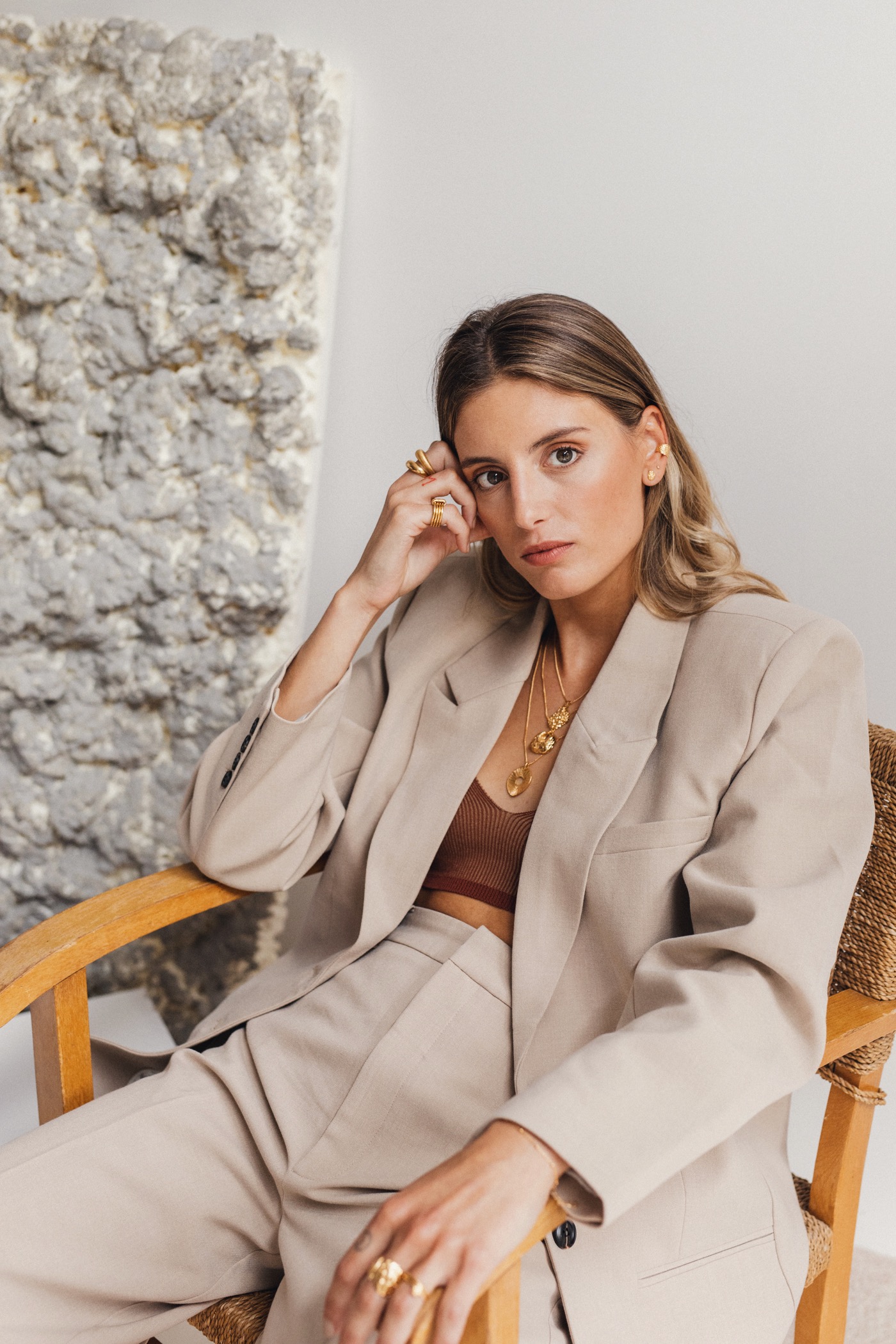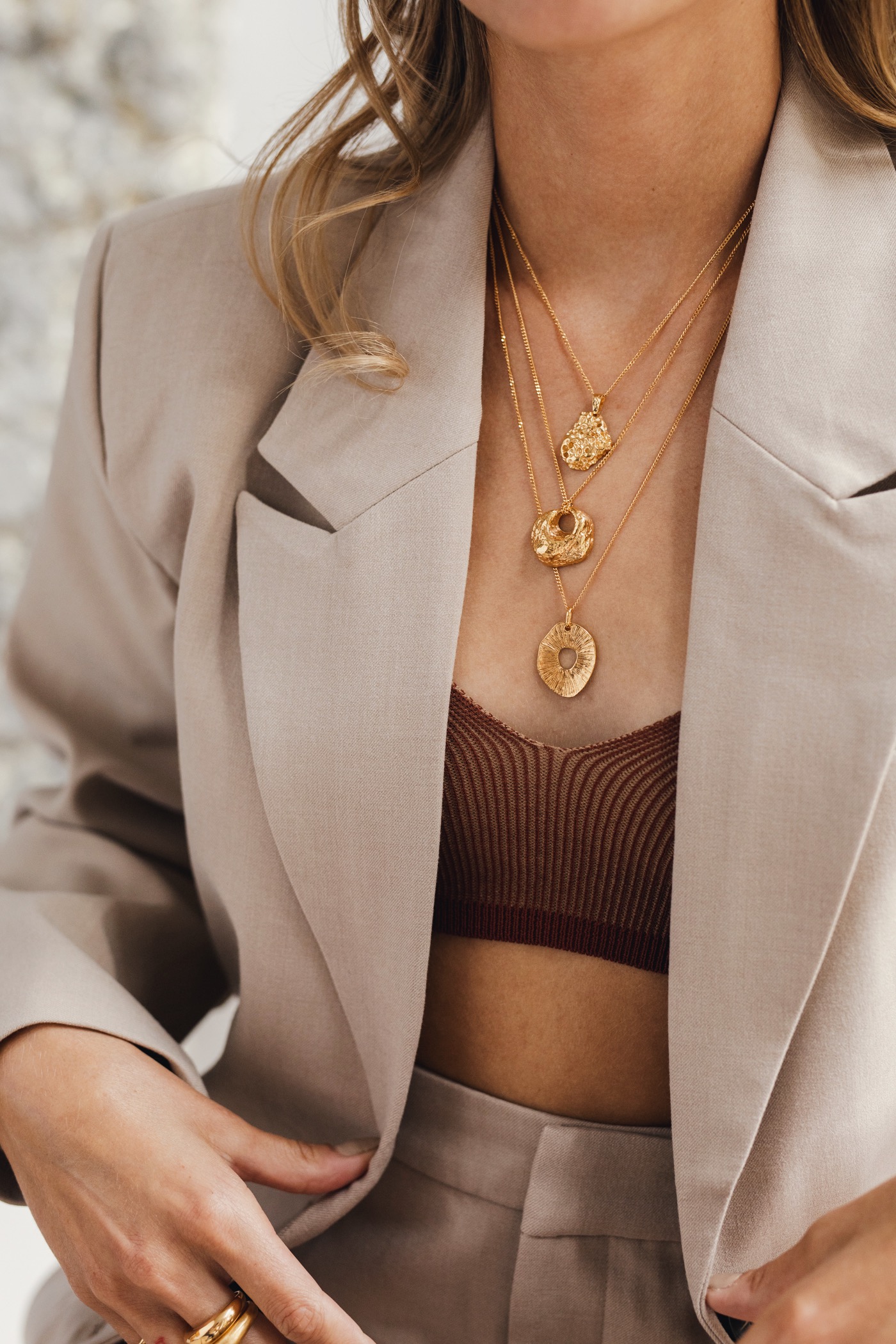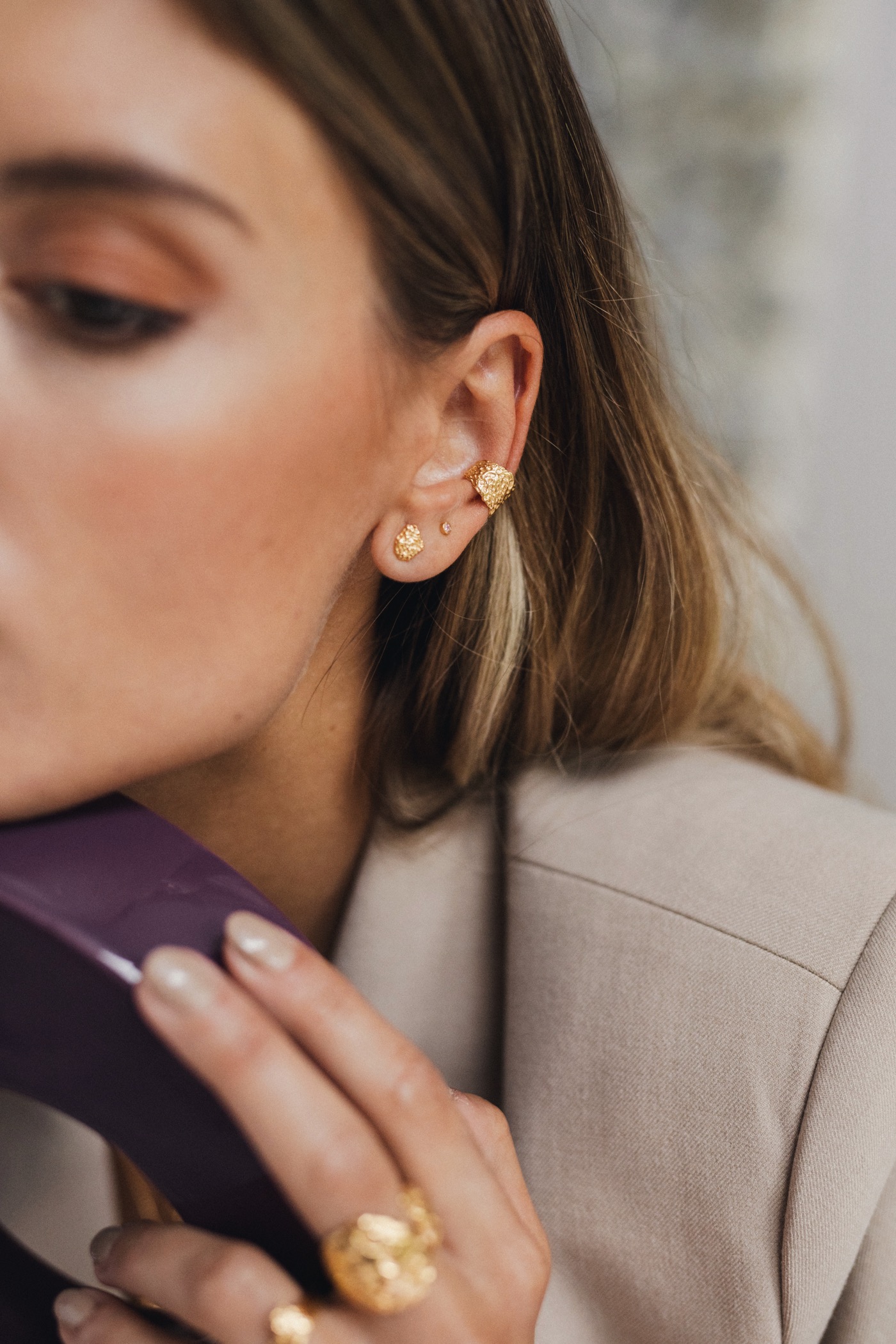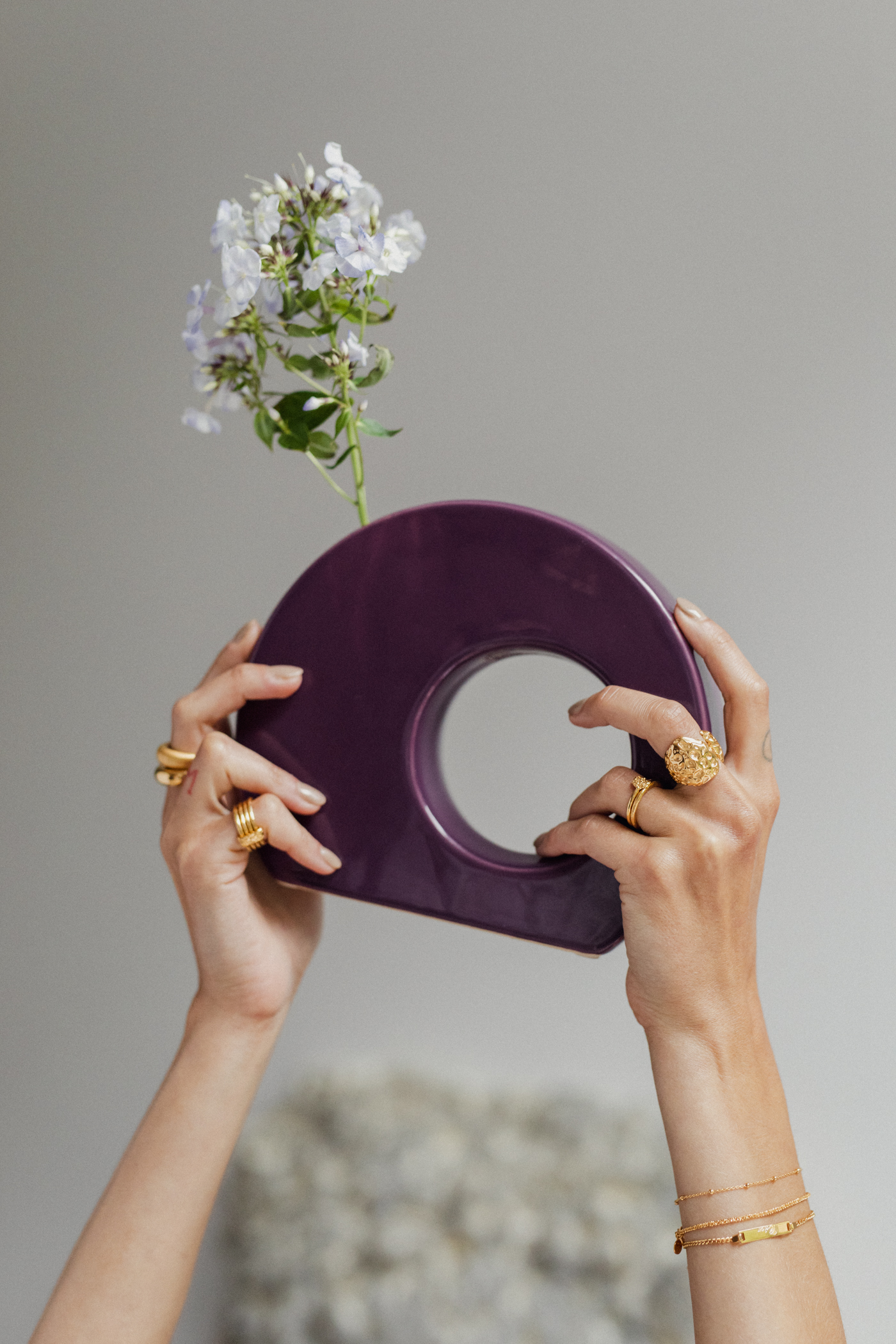 Our new bangle for summer 2021. Discover all our latest creations in the News tab on the eshop.
 Our Austin ring, similar to pretty braided ribbons, will bring you an elegant and feminine touch? Its delicate side makes it a piece that we love to wear every day! 
Malia is a ring inspired by a trip to Greece and more particularly from the Phaistos disc. Its delicate engravings surrounded by small zircons will bring a subtle and luxurious touch to your outfit.
Perfect for summer
With its faceted and shiny mesh, the Sam bracelet gives the impression of being assembled from thousands of small shards.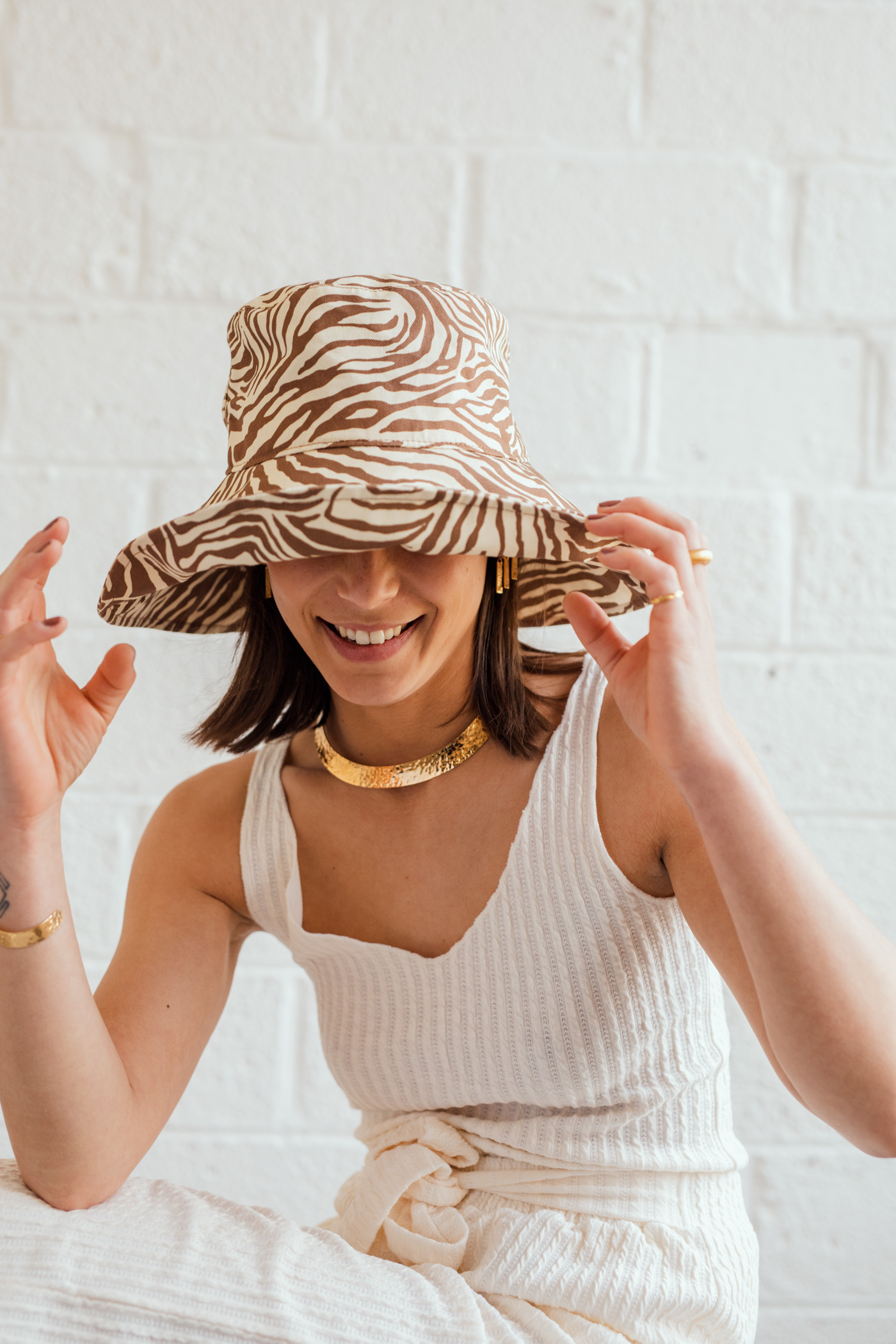 Our Azel necklace is inspired by objects found in small artisans in Asilah, Morocco. By its simplicity and it's hammered appearance, it will enhance your simplest outfit. This model is also declined in bracelet and earrings.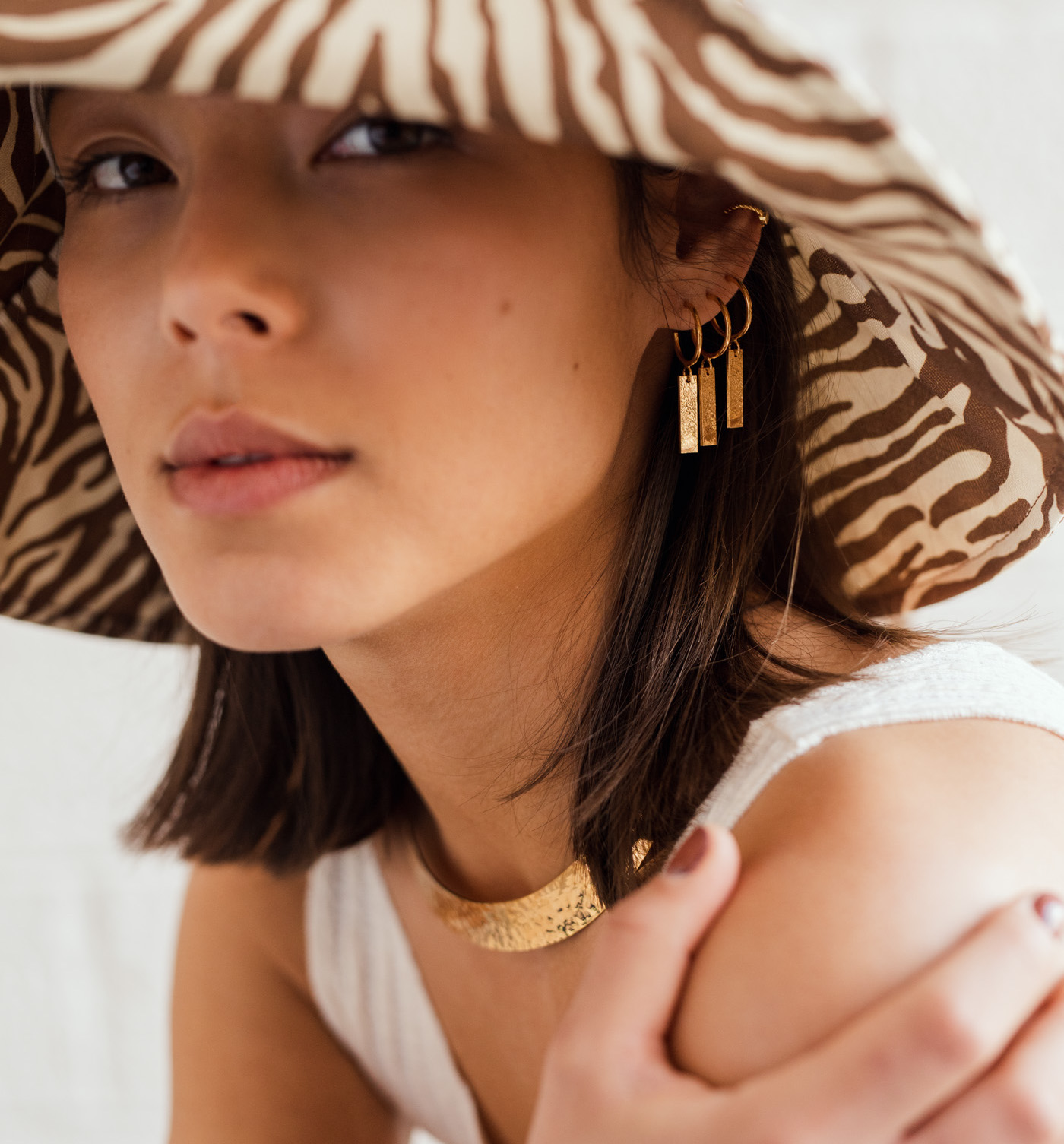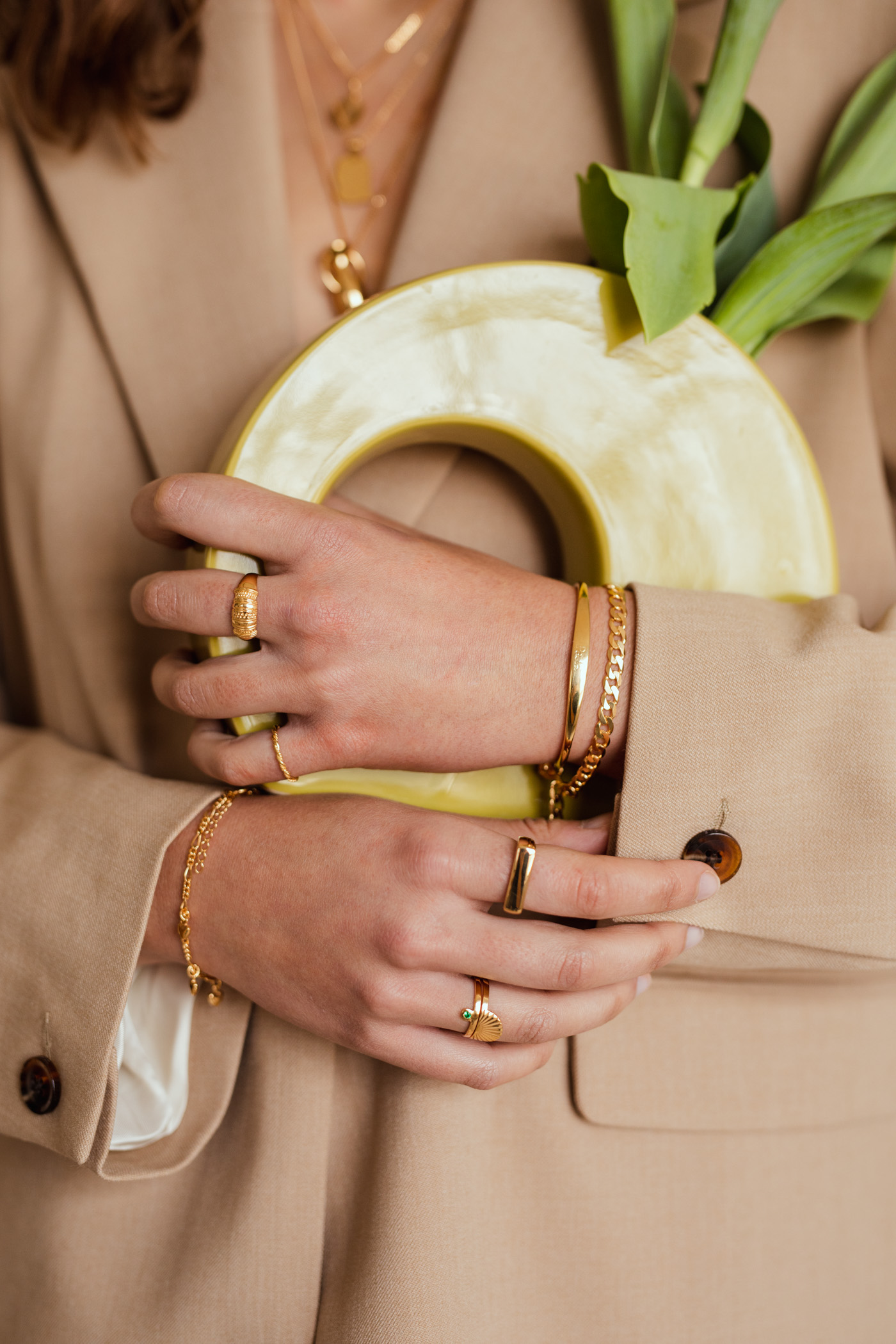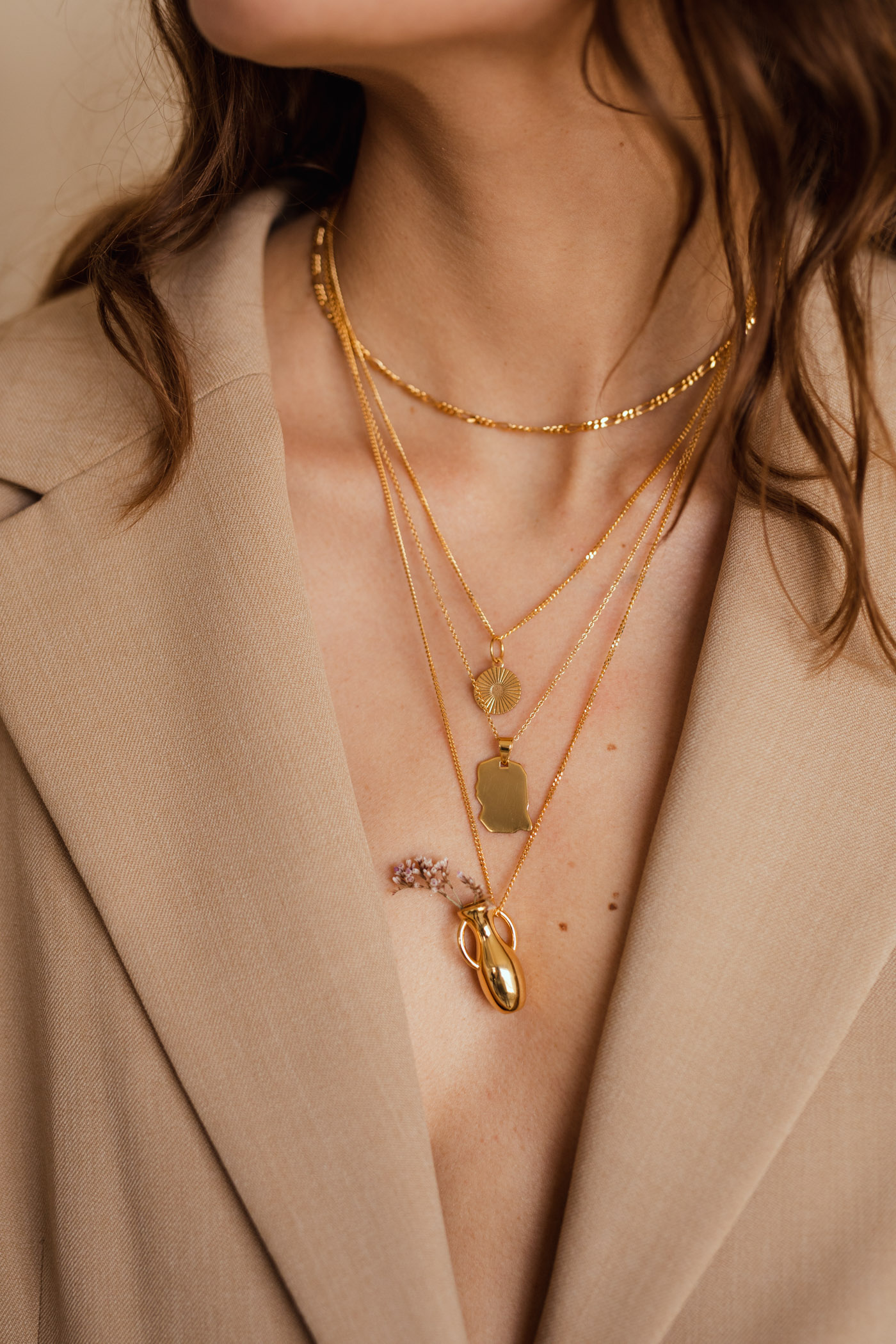 Accumulation of necklaces with the Cesar chain 35 cm, the Solar necklace, the Tiny chain 50 cm + the Jade medallion and the Tessa necklace.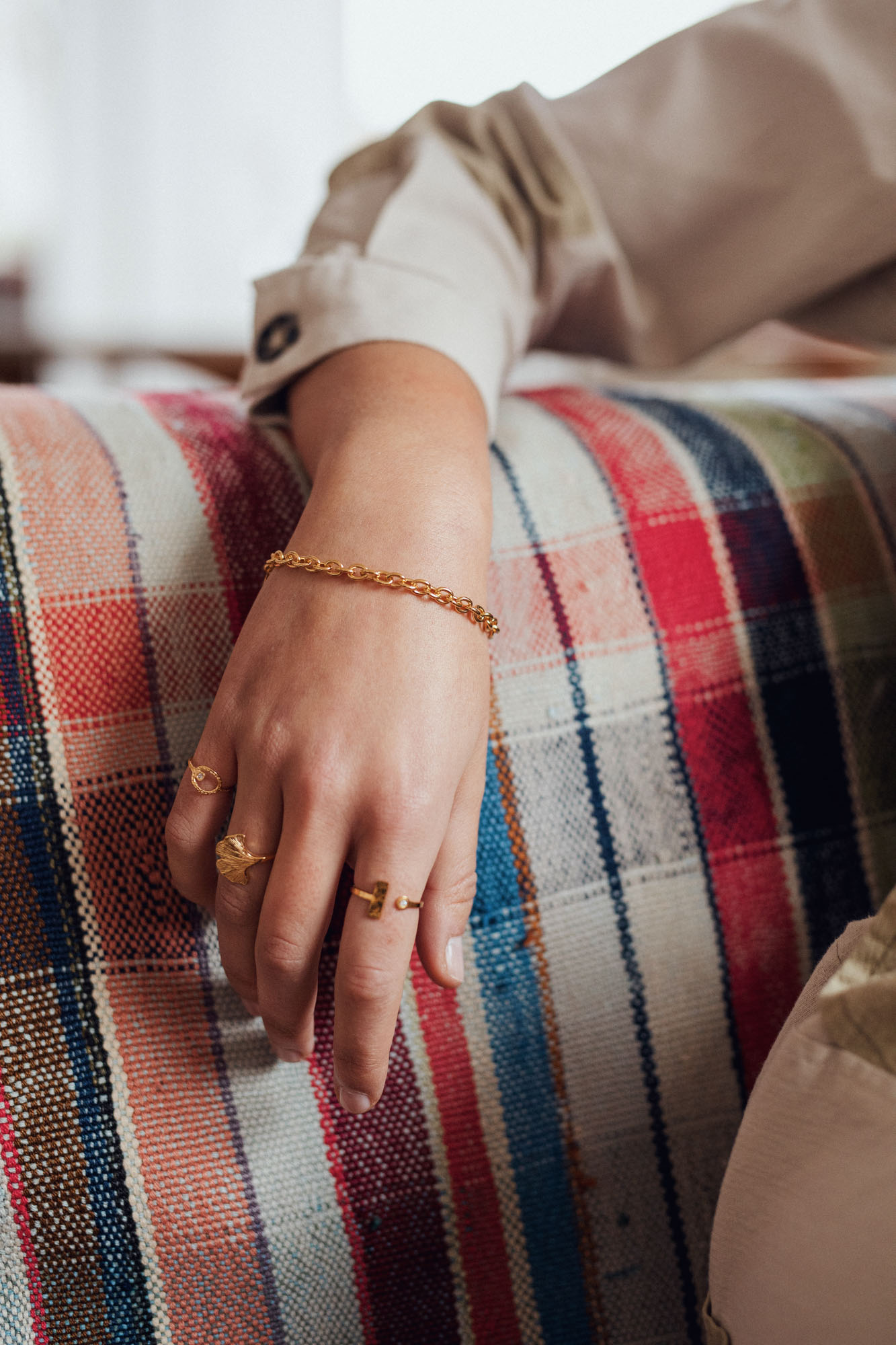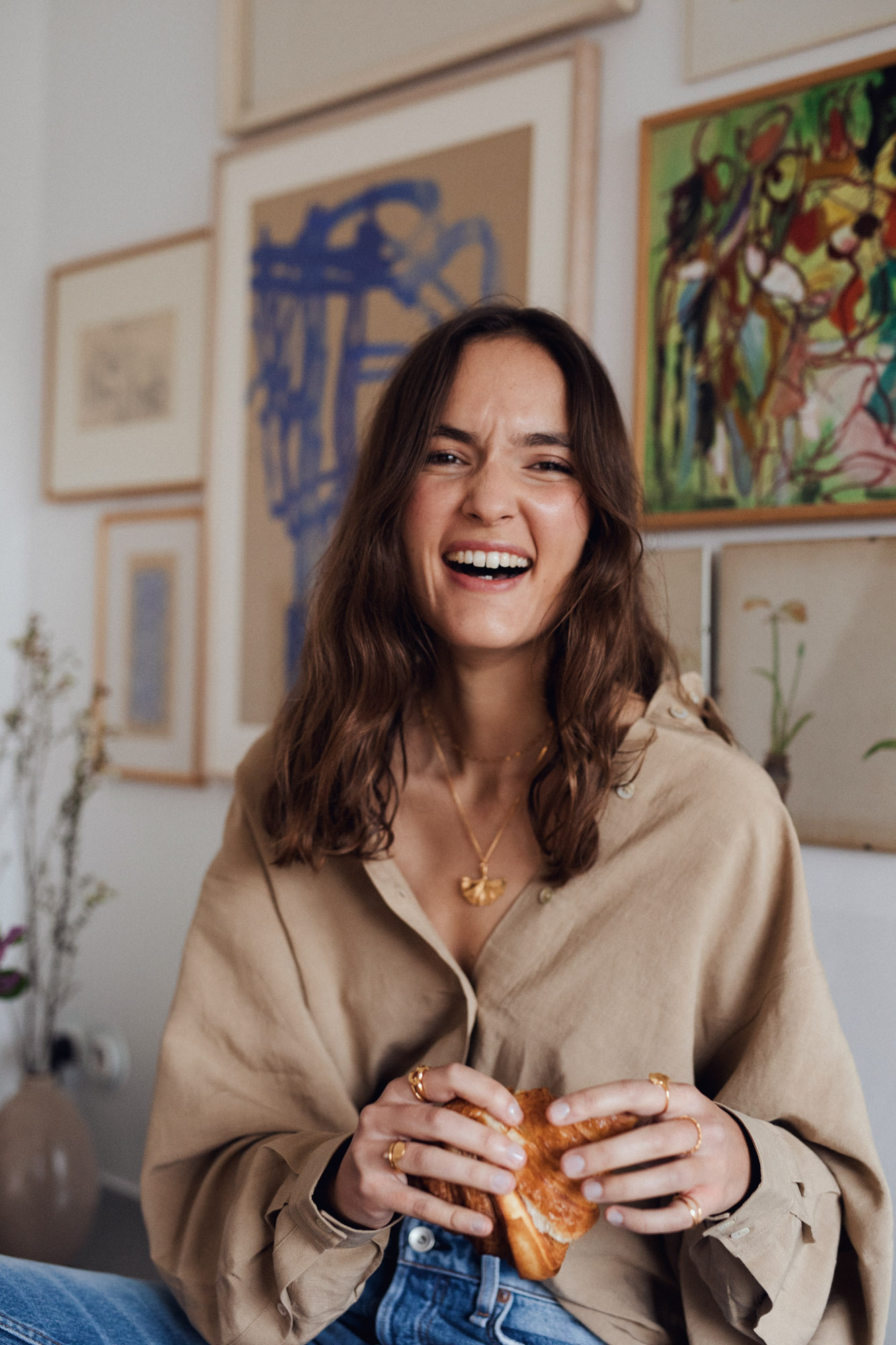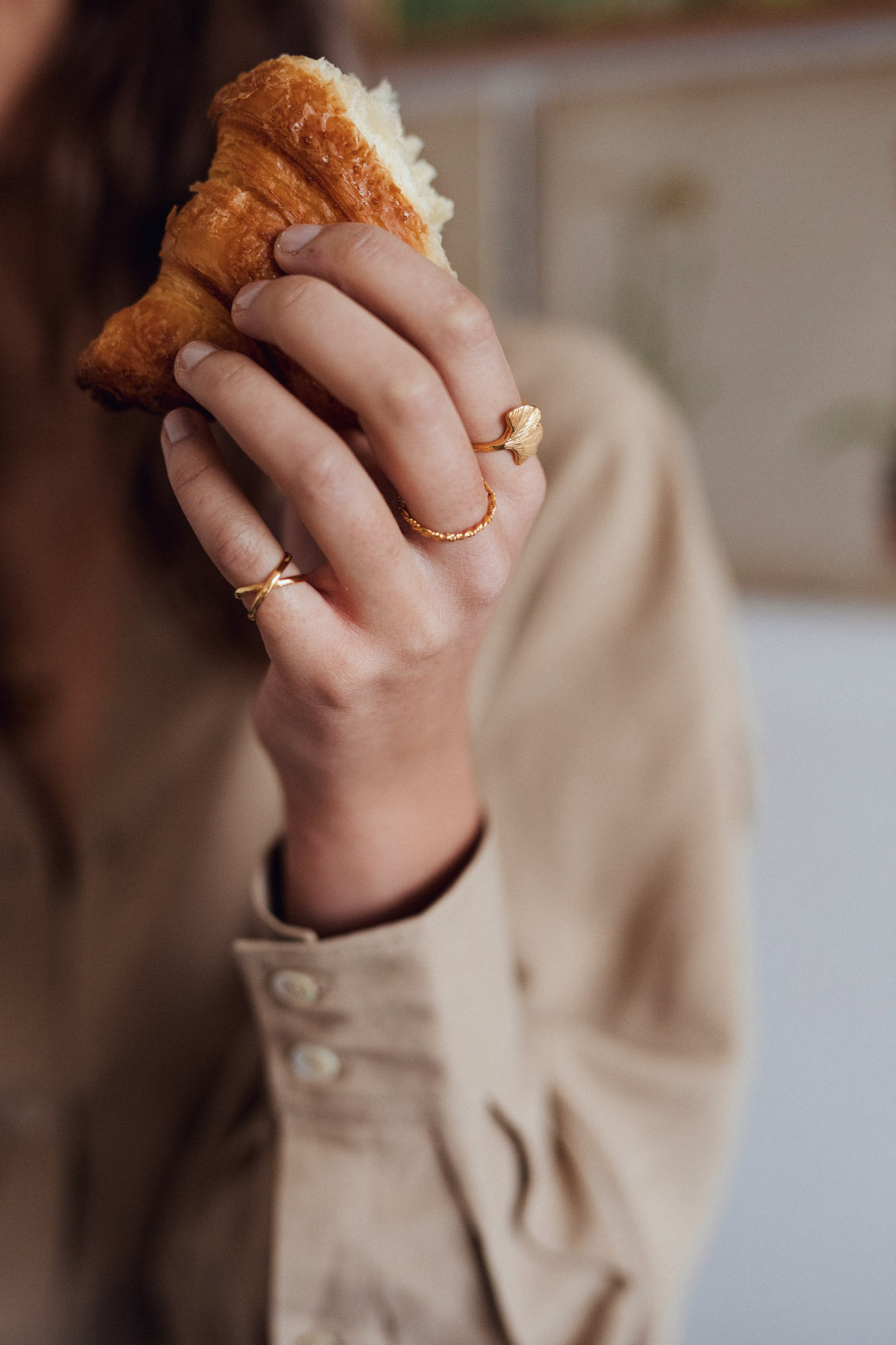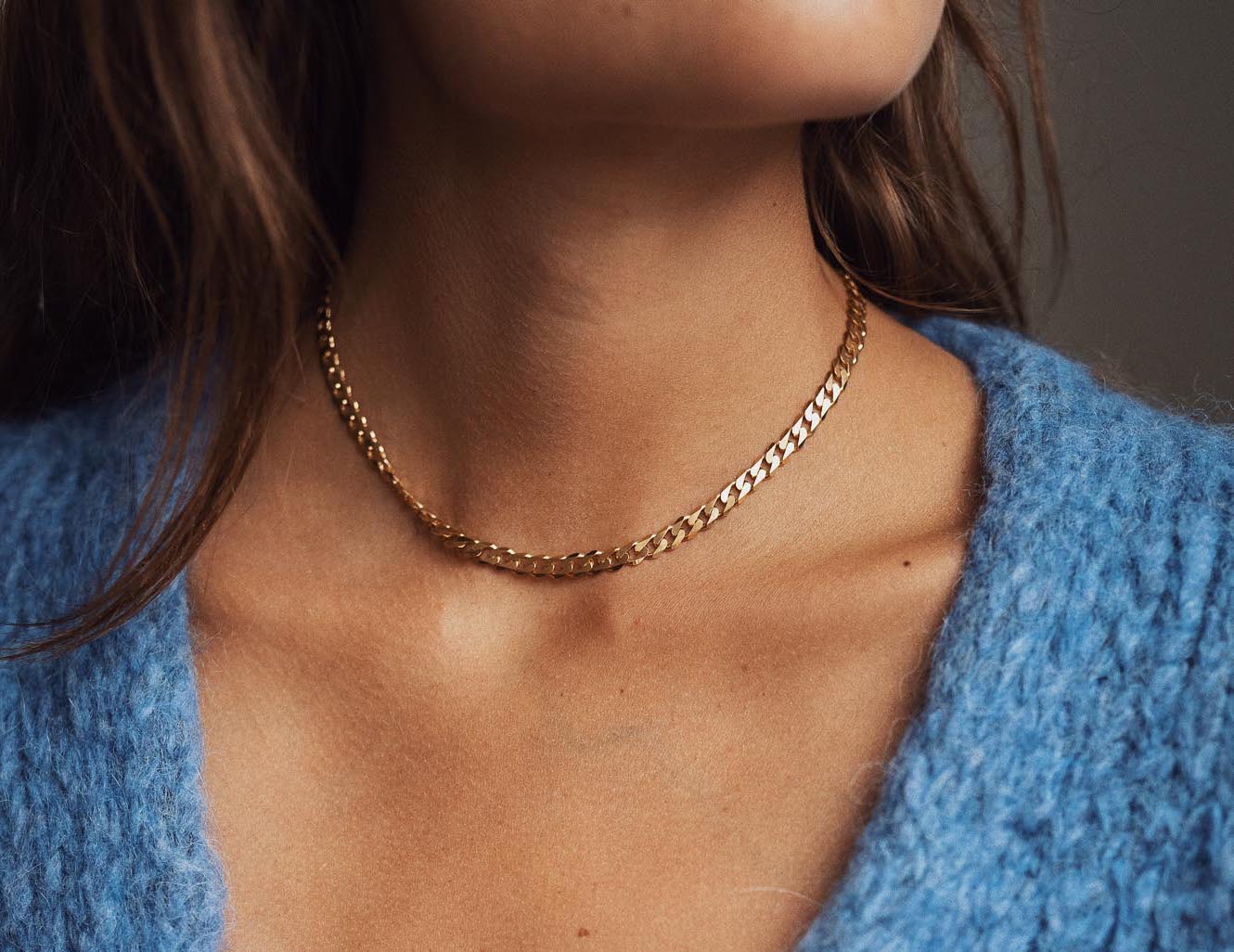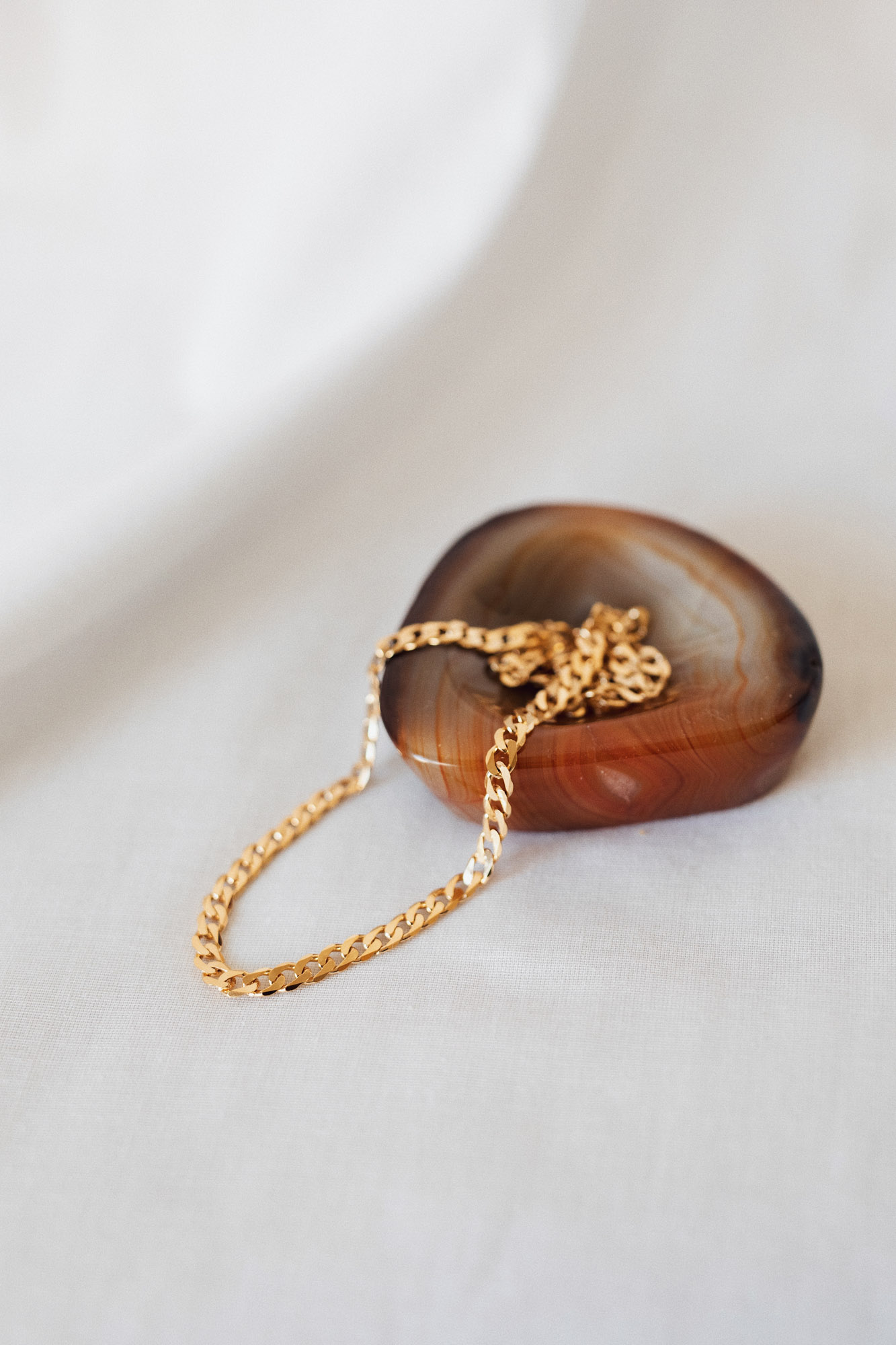 The Elvis chain is the assembly of links reworked and filed one by one by our craftsmen. This luxurious chain is therefore the result of precision work and meticulous craftsmanship. The Elvis chain is enough to itself and will be the reflection of your brilliance.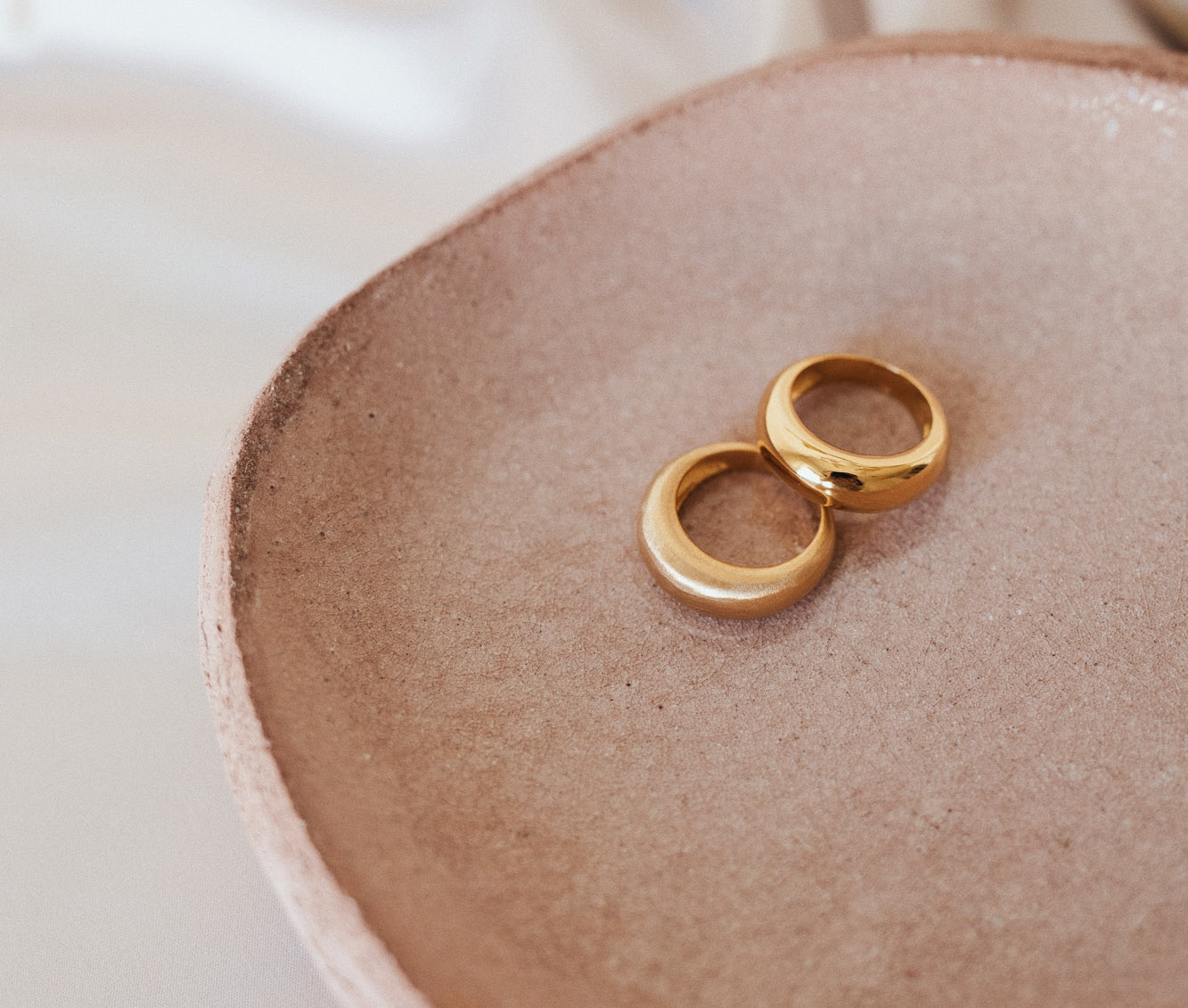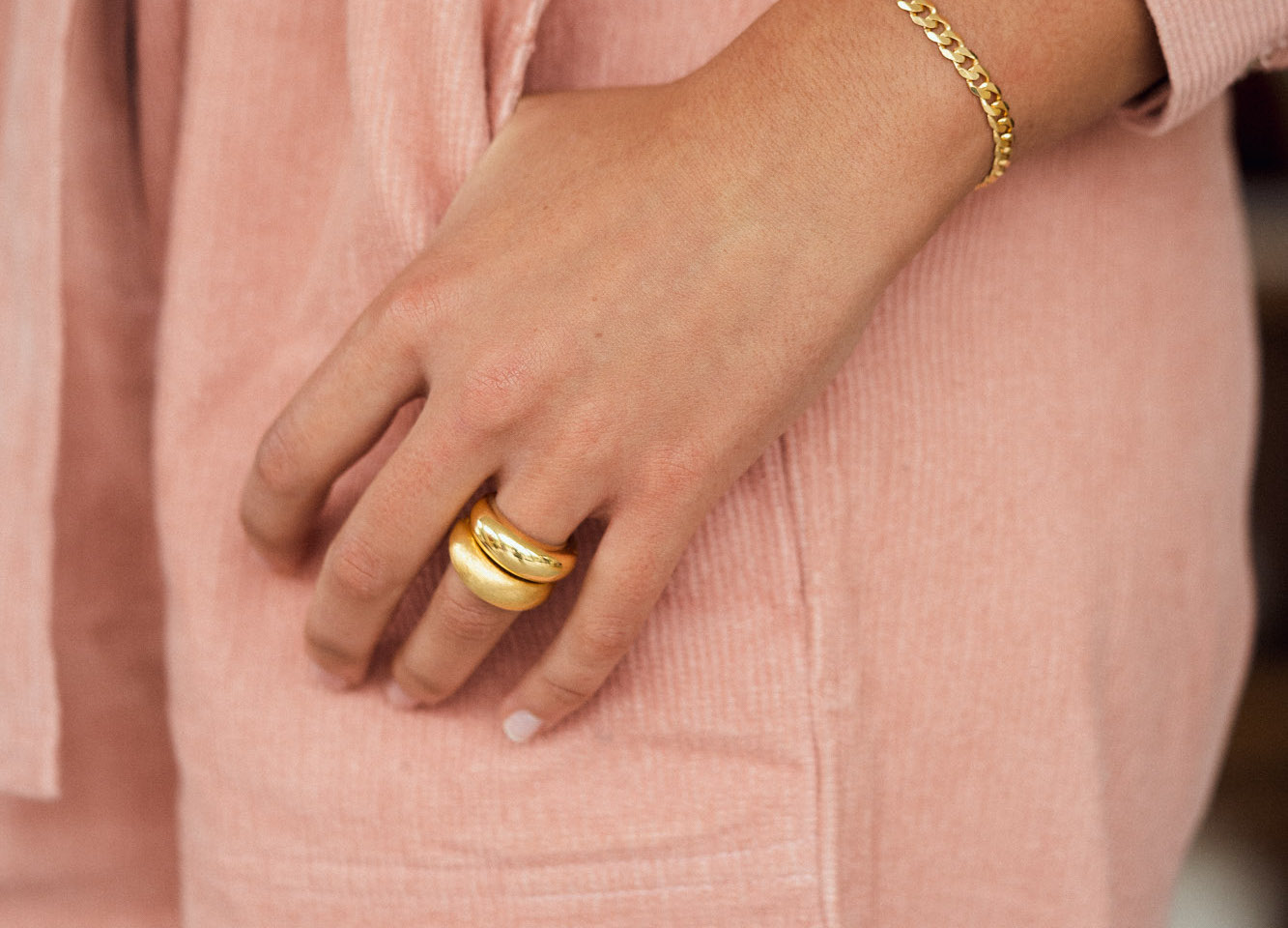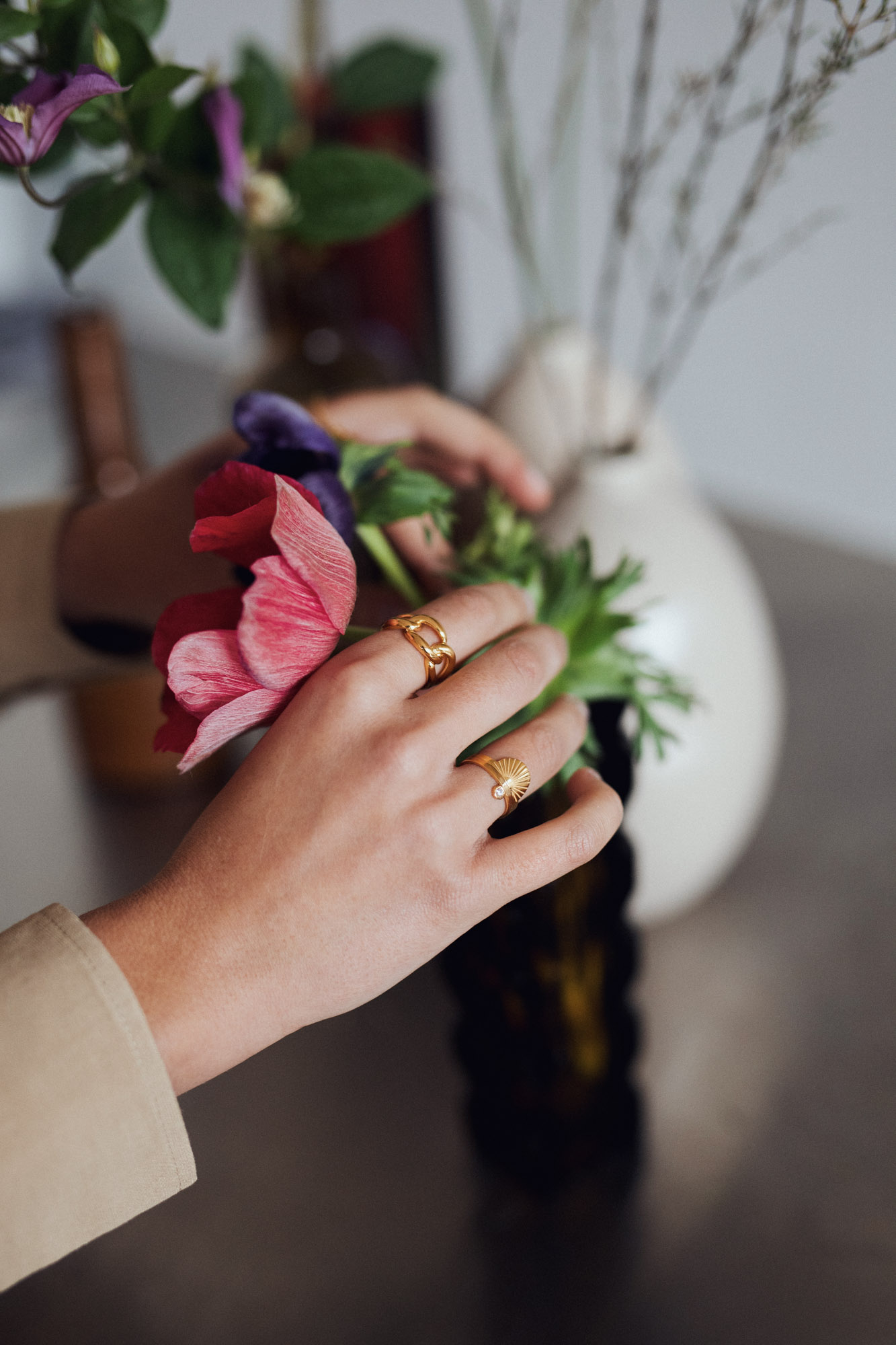 Aroz Tips : The Dots blanco and Solar rings, the perfect duo to never separate.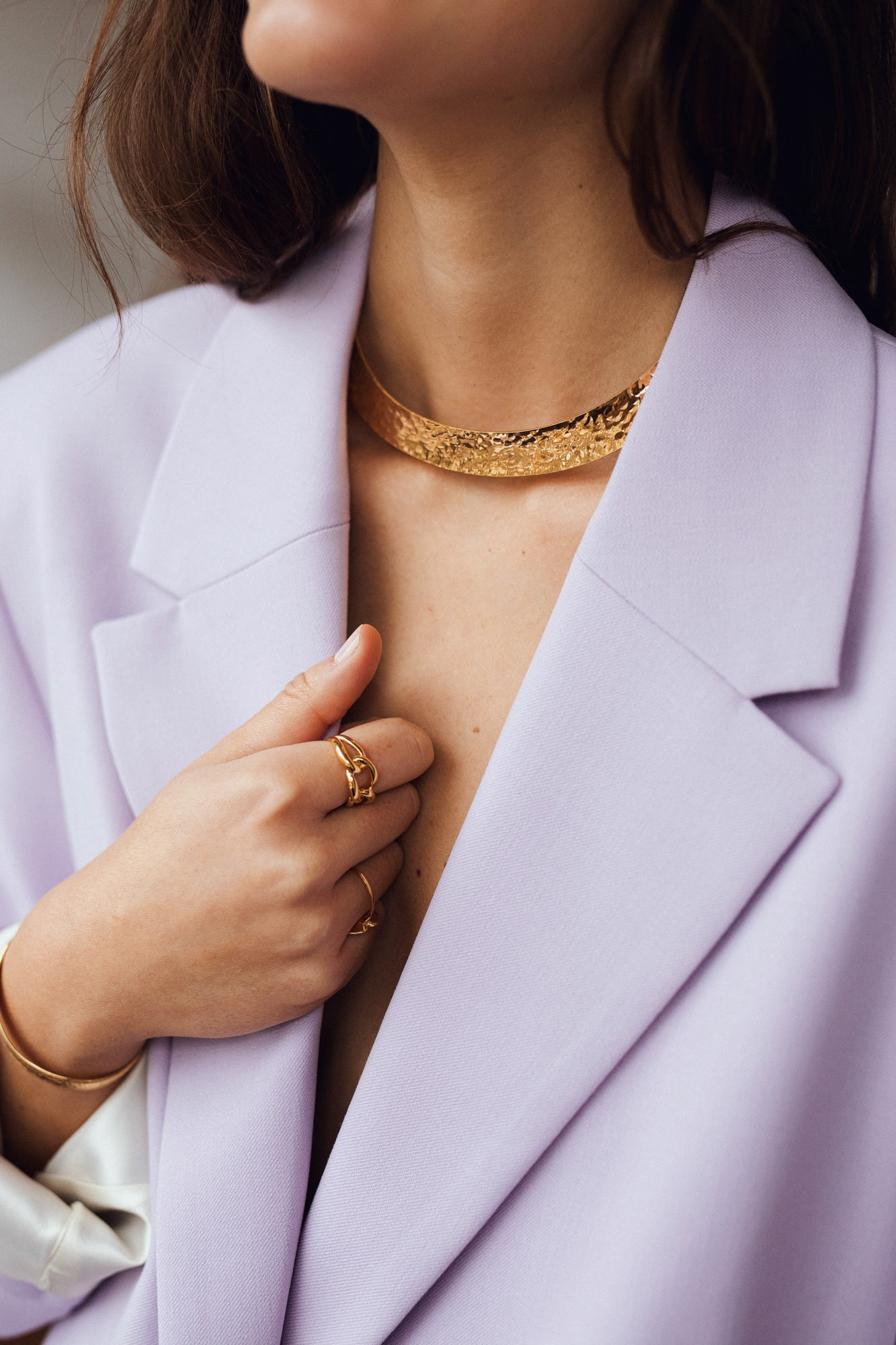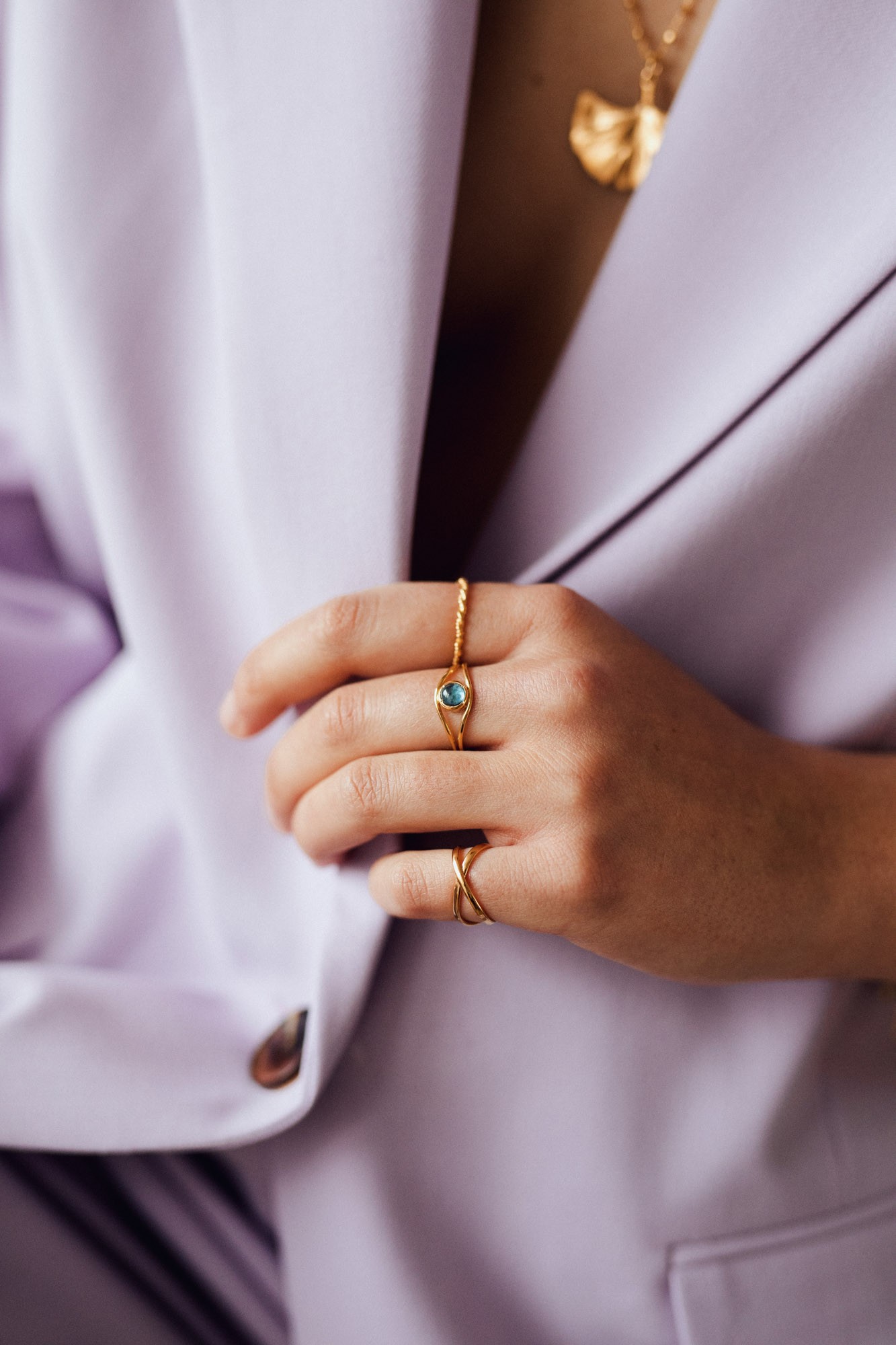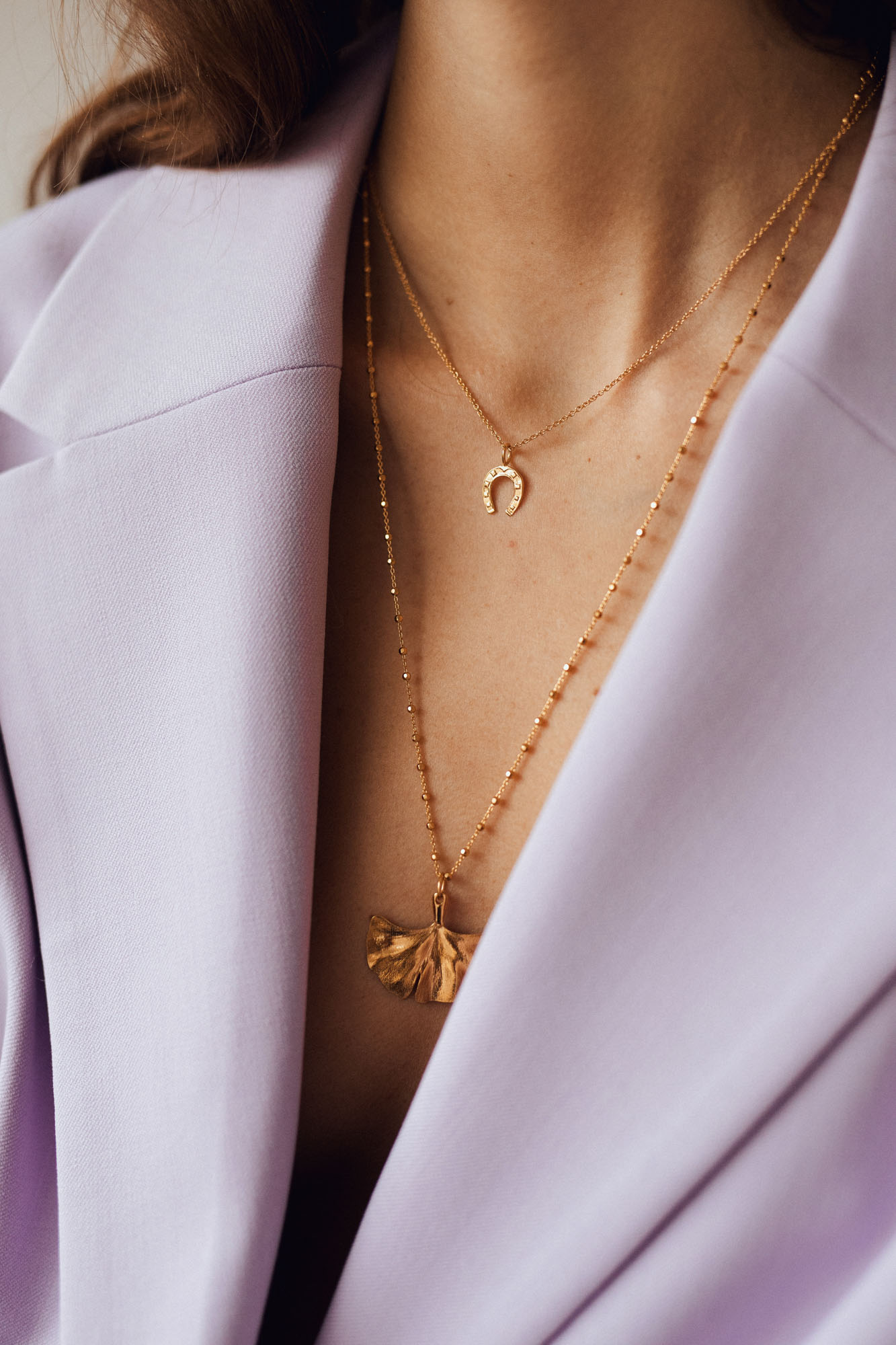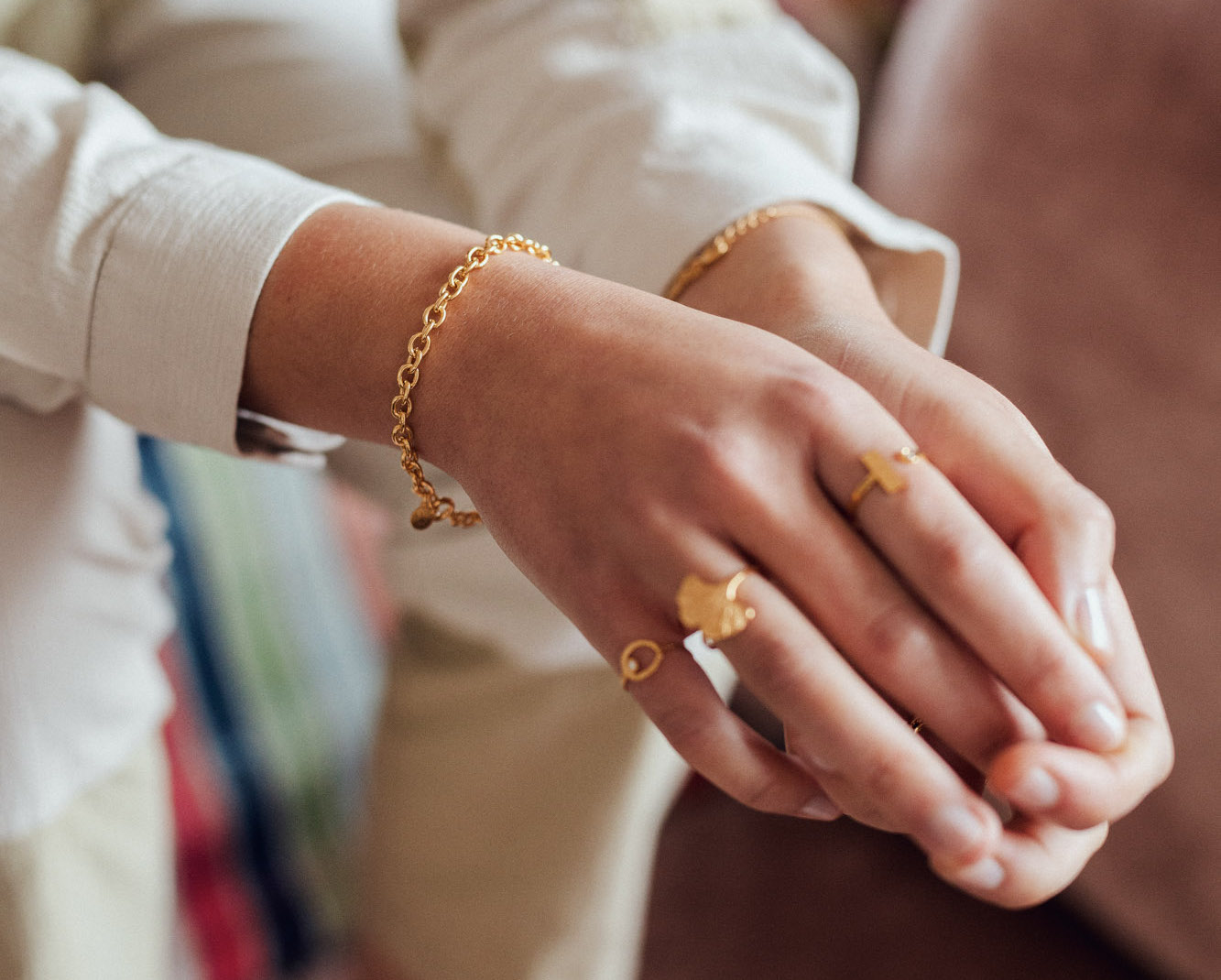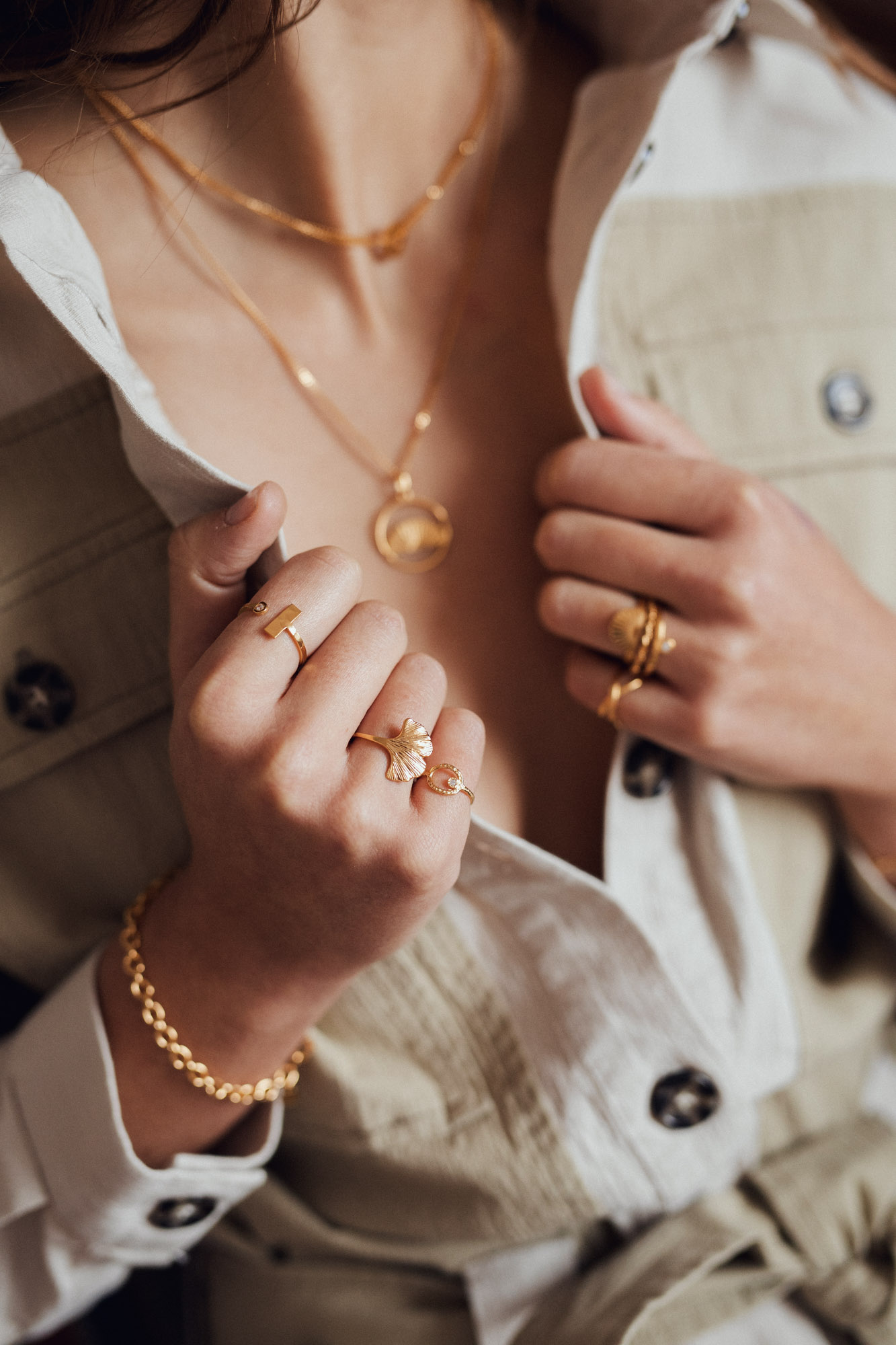 The Grigri ring is inspired by nature and more specifically by the Ginkgo tree. The leaves of the tree are delicately reproduced by our workshops. This design is also available as a necklace and earrings